About this Event
You're invited to Philadelphia's first TEDSocial event, an illuminating morning hosted by Pamela Raitt and Aurora Archer of Bellatrix Group.
We are in the midst of a maternal health care crisis. There are plenty of unsettling statistics, all of which illustrate the underlying problem: women navigate a fragmented system that lacks comprehensive, coordinated care and support services and often leaves them feeling ignored, belittled or pressured by their health care providers. Women of Color and women of lower socio-economic status face additional disparities in access to care.
Come join fellow TEDsters and be inspired by three leaders who have not just seen the gaps in maternal health and wellness - but have stepped up to become a part of the solution.
Speakers:
Dr. Joia Crear-Perry, Founder and President, National Birth Equity Collaborative
Juan-Pablo Segura, Founder and President, Babyscripts
Dr. Radhi Kakarla, Obstetrician, Gynecologist, Entrepreneur
More about the event:
Join us at Philadelphia's beautiful Rittenhouse Hotel, located on Rittenhouse Square, less than 10 minutes' drive from 30th Street Station. Valet parking is available.
8:00-9:00 -- Mix and mingle over breakfast
9:00-10:30 -- Speakers and Q&A
10:30-11:00 -- Meet the speakers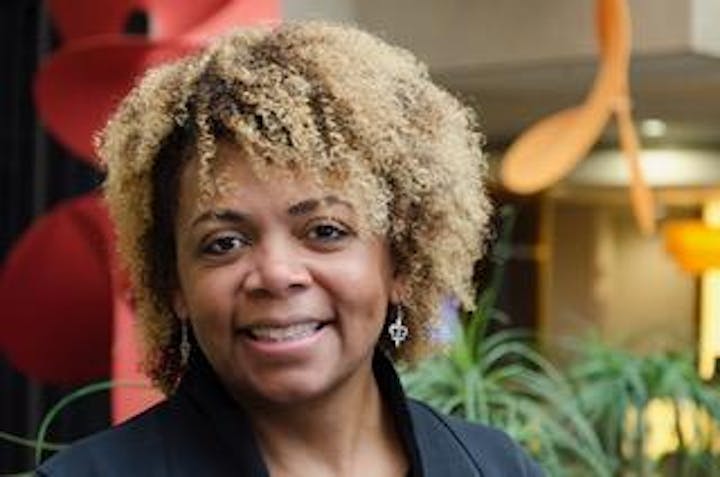 DR. JOIA CREAR-PERRY
FOUNDER AND PRESIDENT, NATIONAL BIRTH EQUITY COLLABORATIVE
Dr. Crear-Perry is the Founder and President of the National Birth Equity Collaborative. Recently, she addressed the United Nations Office of the High Commissioner for Human Rights to urge a human rights framework to improve maternal mortality. Previously, she served as the Executive Director of the Birthing Project, Director of Women's and Children's Services at Jefferson Community Healthcare Center and as the Director of Clinical Services for the City of New Orleans Health Department where she was responsible for four facilities that provided health care for the homeless, pediatric, WIC, and gynecologic services within the New Orleans clinical service area. Dr. Crear-Perry continues to work to improve access and availability of affordable health care to New Orleans' citizens post the Hurricane Katrina disaster of 2005.
After receiving her bachelor's trainings at Princeton University and Xavier University, Dr. Crear-Perry completed her medical degree at Louisiana State University and her residency in Obstetrics and Gynecology at Tulane University's School of Medicine. She was also recognized as a Fellow of the American College of Obstetrics and Gynecology.
A proud recipient of the Congressional Black Caucus Healthcare Hero's award and the Maternal Health Task Force at Harvard University Global Visionary Award for Commitment to Advancing Women's Health, Dr. Crear-Perry currently serves on the Advisory Committee of the Black Mamas Matter Alliance, Principal at Health Equity Cypher and on the Board of Trustees for Community Catalyst, National Medical Association, and the New Orleans African American Museum. She is married to Dr. Andre Perry and has three children: Jade 25, Carlos 22, and Robeson 7.
Her love is her family; health equity is her passion; maternal and child health are her callings.
JUAN PABLO SEGURA
FOUNDER AND PRESIDENT, BABYSCRIPTS
Juan Pablo Segura founded Babyscripts in 2014 with the vision that internet enabled medical devices would transform the delivery of pregnancy care. Since 2014, Juan Pablo has been named a Healthcare Transformer by the Startup Health Academy in New York and a Wireless Lifechanger by CTIA for his work in detecting problems in pregnancy faster. Juan Pablo is also the architect of the first "Prenatal Care Moonshot" focused on eliminating preterm birth by 2027 through mobile/digital technology and Babyscripts has been named Champions of Change in Precision Medicine by Barack Obama and the White House.
Juan Pablo has raised $14 million in venture/angel financing for furthering his vision of a data centric model in prenatal care. He has orchestrated large partnerships with Philips International, General Electric and their Healthymagination initiative and the March of Dimes specifically targeting the elimination of premature birth. He has also led the Babyscripts sales team, closing large hospital deals with more than 40 health systems around the country and successfully signing a co-development deal to build an at-risk product with Aurora Healthcare in Wisconsin.
Juan Pablo is a frequent speaker on the future of healthcare. He has spoken at the mHealth Summit on "How to Demonstrate Value in Digital/mobile Health", at the national HIMSS conference on "Establishing ROI and Forming Partnerships: Digital Health Dating", and at the Bio+Tech conference on "Collaborating for Patient Engagement". He has pitched and won Startup Competitions at SXSW at their Barracuda Bowl and the 1776 Healthcare Challenge Cup. He has also been invited to share his thoughts on podcasts and write op-ed articles on startup fundraising and the future of healthcare. He was the author of the "Retailization of Healthcare Begins With Women" article, was recently interviewed by Medistrategy and wrote "3 Musts for Raising Your First Round", and "Why Disruption in Health IT is like a Tiramisu Cake". To kick, Juan Pablo is also a Certified Public Accountant.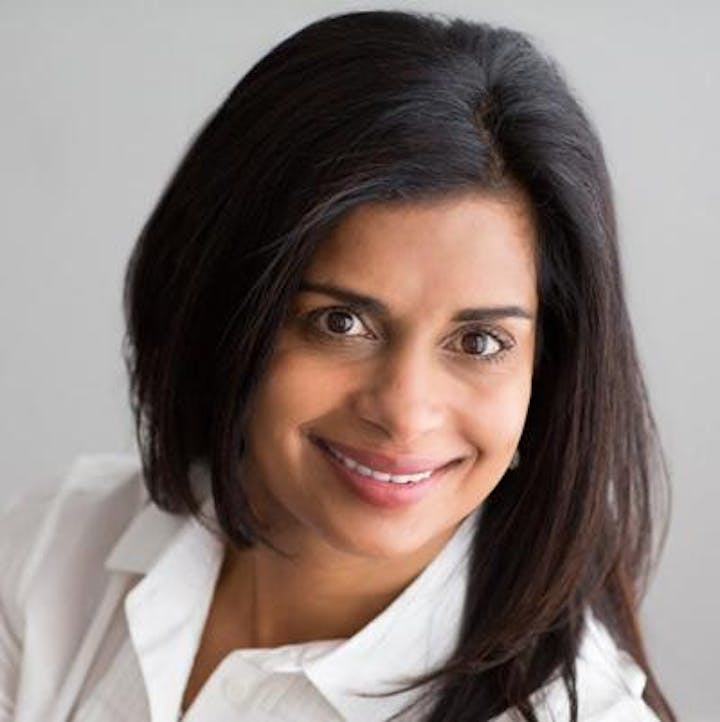 DR. RADHI KAKARLA
OBSTETRICIAN/GYNECOLOGIST, ENTREPRENEUR
Radhika Kakarla, MD is a practicing, Board-certified Obstetrician-Gynecologist with 20 years of experience. She is also a wife and mother who navigated pregnancy, postpartum and early parenthood with minimal resources and support systems. Like many new mothers, she searched the internet, read books and talked to other mothers. The conflicting information was overwhelming.
She noticed women from all socioeconomic and cultural backgrounds all struggled to find the support system and resources they needed to enjoy pregnancy and early motherhood. She has used her experience and expertise to develop an integrated, comprehensive approach to pregnancy and the fourth trimester that empowers a mother's mind, body and spirit.
She graduated Summa Cum Laude with a Bachelor's degree from Louisiana State University, followed by her medical degree at LSU School of Medicine, as part of a six-year accelerated program. Dr. Kakarla was a member of the prestigious Alpha Omega Alpha medical honor society and recipient of the Senior OB-GYN Award, as well as the Residency Teaching Award, from Parkland Hospital of UT Southwestern.
She is a member of several prominent medical organizations including the American College of Obstetrics and Gynecology, American Medical Association, and Texas Medical Association.
Dr. Kakarla stays busy enjoying life to the maximum with a passion for empowering and bringing women together thus allowing them to grow to their full potential. She loves yoga and fitness, traveling the world to expand her spirituality, and spending time with family and friends. She currently resides in Villanova with her husband and two children.