Description
Have you ever wanted to be an event planner?
Are you responsible for corporate event planning and need tools to help you do your job?
Do you already own an event business, but want newand exciting tools to grow and be more successful?
Do you just enjoying planning events for friends and family and want to learn tricks of the trade?
If so, this workshop is for you and we guarantee that you will learn, grow and gain from this hands-on coaching experience! Our satisfaction guaranteed* workshop is ideal for anyone who has a passion and desire to learn what it takes to become an event planner and needs the inspiration and knowledge of a seasoned professional to start their own business. It's also for those who have been in the business who are looking to step up their game and learn some new techniques to wow their clients. Finally, the workshop is for those who want to be recognized by their employers for planning and executing spectacular corporate events.
If you are one of these people, knowledge, inspiration and new resources are only one registration away! Succeeding as an Event Planner depends on the skills and abilities of you and your team. Learning to better understand budget development, contracts, and vendor negotiation are just some of the skills Clarke teaches you for your ultimate success. The strength of your vendor agreements and client relationships are the difference between you and the average event planner. With over 25 years of experience, you can expect Clarke to bring a fun-filled, interactive, and participant focused workshop that can change your career path.
This workshop consists of clear learning objectives, hands on demonstrations, unique experiences and a final assessment in the form of a friendly group competition to plan an actual event. Clarke is a gifted teacher, author, and speaker who has been sharing his knowledge with students and colleagues since 1994. With a passionate, creative, enthusiastic personality you're sure to be treated to a one-of-a-kind experience.
Watch attendees share their experience here.
Clarke D. Allen, DMCP, is owner and president of Clarke Allen Events. Clarke Allen Events is an event planning, design and production company specializing in corporate and social events, meeting management, and ground transportation. Since opening its doors in 1994 as Charlotte Arrangements, his company has grown into an award-winning, multi-million dollar company producing over 250 programs each year.
Featured alongside Clarke Allen will be:
-Sylvia Weinstock: Legendary cake designer and owner of Sylvia Weinstock Cakes in New York, NY.
-Sikky Rogers: One of the region's premier event and wedding designers.
-Todd Crawford: Floral architect and distinguished floral designer in Charlotte and surrounding areas.
-Tim Nelson: Director of sales at Party Reflections in Charlotte.
-Kevin Manion: Marketing Manager/Branded Environments for Wells Fargo in Charlotte and co-founder of the event design firm Creatrix.
-Andrew Martoni: President of Queen City Catering.
-Mark Middlesworth: CPO of Extravaganza Events & Props.
For more information about Clarke and Clarke Allen Events please visit our website.
PROGRAM OUTLINE:
Initial Planning Steps
Budget Development
Creating Agendas
Event Marketing
Making Timelines
Event Planner Income
Event Planner Contracts
Site Selection
Vendors Relationships
Catering & Menu Planning
Staffing & Volunteers
Themes & Programs
Weather Considerations
Transportation
Portfolio Development
Dimensions of An Event Experience
And more...
WHAT YOU'LL RECEIVE:
-Three days of training
-two lunches and one dinner
-Event Planning Workbook and Reference Guide
-Get Inspired E-Book with Industry Leading Tips, Tricks and Trends
-Certificate of Completion
-Tote bag with goodies/tools
Visit www.clarkeallen.com/about-the-book/workshops, call 704-332-8445 or email us at workshops@clarkeallen.com to register today!
Hotel accomodations can be made at Fairfield Inn & Suites UptownCharlotte, just give them a call and let them know you are apart of Clarke Allen Event Design Experience Workshop! Please note, all hotel accomodations must be made by October 18th, 2017 in order to get the special rate.
In collaboration with: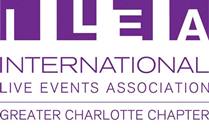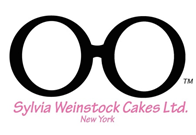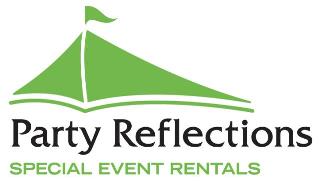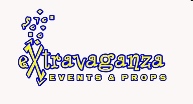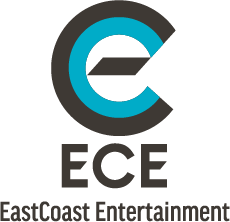 *See clarkeallen.com for additional details on the satisfaction or your money back guarantee. Some restrictions apply.