About this Event
Join us April 21st for our second installment of "Teddy's Twilight Serenade", a special evening in the Music Box Village where we feature the talents of local musicians and local chefs features incredible talents from across our local music scene in concert with the sounds of the Music Box Village. These one-of-a-kind performances, led by Tif "Teddy" Lamson (GIVERS), highlight the special sonic qualities of our installation. A frequent Airlift collaborator since her work as Musical Director of our very memorable Peaches retrospective in October 2017, Tif brings to the Music Box Village a playful percussive ear and knack for orchestration.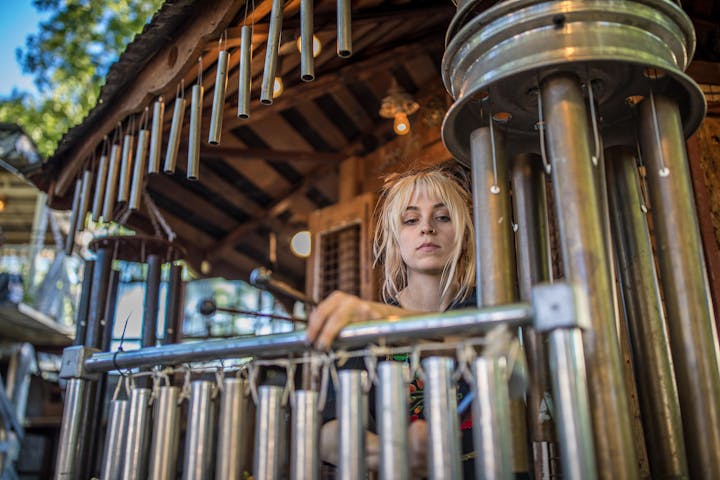 This month's cast features Helen Gillet, known throughout New Orleans for her work as a cellist, singer-songwriter, and improviser, and in demand drummer G Maxwell, known for his work with country sensation Miranda Lambert. We're also joined by one of New Orleans's favorite voices, Miss Meschiya Lake, making a special appearance at the Music Box Village on her return trip from Ireland.
The ensemble is rounded out by "house band" members Ben Polcer (King James & the Special Men, Doro Wat), Jonny Campos (Lost Bayou Ramblers). These hour long performances include original songs, improvisation, and compositions written especially for the Music Box Village.
"Teddy's Twilight Serenade" is a special opportunity to enjoy dinner and a show at the Music Box Village. Designed as a supper club experience, we offer package tickets that include a spread fit for two and a bottle of wine. Individual packages include dinner only. This month we are featuring a hearty antipasto spread put together by the folks at Echo's Pizza!
It is recommended that if you would like to dine with us, you purchase your dinner in advance. Vegetarian options will be avaiable. A la carte dinner options will be limited on the night of the show. Individual dinner packages do not include drinks - our full bar will be available for purchase! BYOB is not allowed at the Music Box Village.
Limited seating is available at shared tables, but we encourage guests to bring blankets and festival seating to dine al fresco.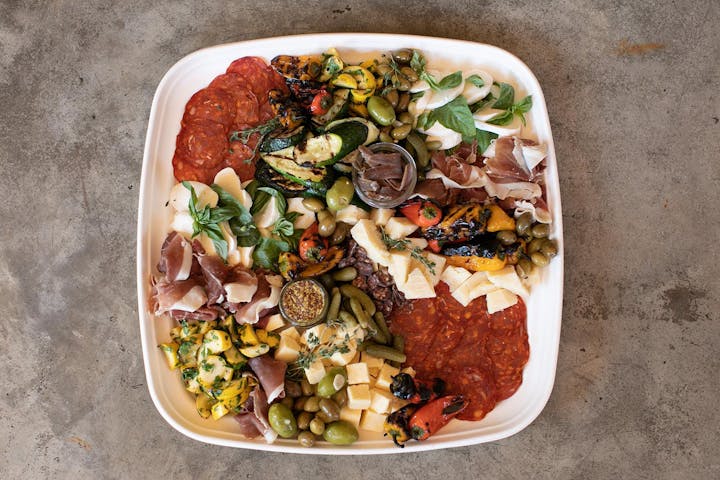 Doors at 7:00PM
Show at 8:00PM