TEDCO Builder Fund Conversations: Mastering the Entrepreneurial Mindset

Wednesday, September 19, 2018 from 3:00 PM to 5:00 PM (EDT)
Event Details
TEDCO and Betamore Present a Weekly Speaker Series, Wednesdays, Fall 2018

KICKOFF! Mastering the Entrepreneurial Mindset
One of the most important factors in the success of a startup—or the transformation of any idea into impact—is the mindset of its founders, leaders, and teams. It drives how they pivot through failure, learn from disruption, innovate through challenges, and boldly create the future.

Amita Shukla, founder and CEO of Vitamita and author of Enduring Edge: Transforming How We Think, Create and Change, will lead a thought-provoking, interactive workshop on training the mind to foster agility, resilience, creativity, and success. She will share powerful insights on how great entrepreneurs and innovators think differently and offer simple tools anyone can apply to gain an enduring edge over their mind.

Whether you are a leader at a startup, an innovator in a large organization, or a change agent passionate about a mission, join us to rethink how you think about your mind—and how to transform lives, workplaces, and the world.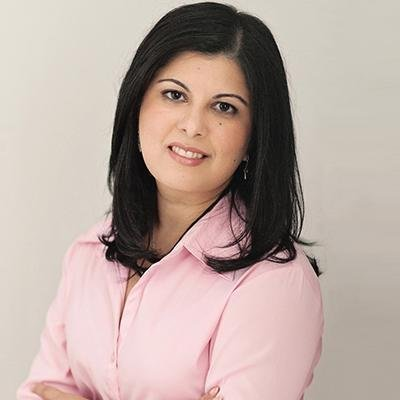 About the Speaker

Amita Shukla is an innovator and entrepreneur focused on creating transformative innovations for human health, well-being, and potential. She is the founder and CEO of Vitamita and author of Enduring Edge: Transforming How We Think, Create and Change. Amita regularly advises companies and organizations and has been invited to present over 100 keynotes, lectures, and workshops to innovators, entrepreneurs, and leaders in industry, academia, and government. In 2018, Amita became an Adjunct Lecturer at Johns Hopkins to teach a graduate course on leadership, for which Enduring Edge has been a required textbook since 2014.

Previously, she spent close to nine years at New Enterprise Associates, one of the world's largest and most active venture capital firms with over $20 billion in total capital, where she evaluated cutting-edge medical innovations, invested in healthcare startups, and worked with leading scientists, physicians, and entrepreneurs to build world-class companies. She has served as a Governor's appointee to the board of Maryland's Technology Development Corporation (TEDCO) since 2010. Amita holds a BA in Biochemistry from Harvard, an MBA from Stanford, and 10 patents. Learn more at http://vitamita.com/amita/
When & Where

City Garage
101 West Dickman Street
Baltimore, MD 21230


Wednesday, September 19, 2018 from 3:00 PM to 5:00 PM (EDT)
Add to my calendar
Organizer
The Pre-seed Builder Fund (or Builder Fund) was created to financially and operationally support the development of startup companies run by entrepreneurs who demonstrate a socially or economically disadvantaged background that hinders access to traditional forms of capital and executive networks at the pre-seed stage. Companies selected for a Builder Fund investment will also receive executive support to better position the company to receive follow-on, professional investment in 12–18 months. The Builder Fund differentiates itself by identifying exceptional investment opportunities in markets that are often overlooked by traditional funding organizations, by advancing the development of those opportunities, and by making valuable introductions that can lead to the next stage of investment.  This program supports TEDCO's overall mission of discovering, investing in, and helping to build great, Maryland-based companies that grow and last.
Betamore is an incubator, coworking space, and campus for technology and innovation. With our mission of making Baltimore a destination for entrepreneurship, we support startup companies through incubation, education, and community development efforts. We believe in serendipitous interactions, collaboration over competition, and cultivating a community of continued curiosity.