TEDCO 2nd Annual ICE Awards

Thursday, May 31, 2012 from 9:00 AM to 11:00 AM (EDT)
Event Details
Join TEDCO for the 2nd Annual ICE AWARDS  to celebrate the breadth of TEDCO's 300+ portfolio of seed/early-stage companies, some of the coolest of Maryland's entrepreneurial community. The event includes 20+ COOL tech demos, news about TEDCO's present and newest Funds and entrepreneurial initiatives, unmatched networking, the awards presentation and remarks by representatives from the 2011 ICE Award-winning companies! CLICK HERE for the Press Release.

Finalists in the Innovation category were chosen for creating a new technology that addressed a specific need and gained follow-on funding.
Biaera Technologies, LLC – Produces laboratory equipment, training and resources for conducting infectious disease research, including basic and applied aerosol research

BioMarker Strategies, LLC – Tissue-based cancer diagnostics company that developed the SnapPath™ live tumor cell testing platform to improve cancer treatment

Clear Guide Medical – Provides immediate image-guided medical interventions using low-cost local sensing methods and software algorithms

VisiSonics Corporation – Creates tools and applications that combine proprietary RealSpace™ audio signal processing algorithms with computer vision to address real-world acoustic solutions

Vorbeck Materials, Inc. – Global technology company developing commercial products using its proprietary graphene materials Vor-x™, the strongest, most conductive material to date
Finalists in the Corporate excellence category were chosen based on growth numbers in the areas of employees, revenue and investments; history as a TEDCO portfolio company; community involvement and company recognition.
BioFortis, Inc. – Produced Labmatrix™, which integrates data between life science research and clinical practice

CSA Medical, Inc. – Introduced an internal cryogenic therapy that can destroy unwanted tissue inside the body

Lookingglass Cyber Solutions, Inc. – Software security company delivering cyber situational awareness solutions

Sensics, Inc. – Produces lightweight, panoramic and high-definition head-mounted displays to provide users with immersive visual experiences

TRX Systems, Inc. – Develops location and tracking technologies in areas where GPS is unreliable or unavailable
Finalists in the Entrepreneurship category were chosen based on their distinct leadership skills, start-up success, personal recognition, vision creation and ability to build a management team.
Todd Johnson, founder, former president and CEO, Salar, Inc.

 

– Developed a suite of advanced clinical productivity solutions for healthcare practitioners, including a suite of products that replace traditional paper clinical documentation with electronic "smart" paper

Dr. Shira Kramer, founder and president, Sterilex Corporation – Creates and markets novel antimicrobial products designed to overcome factors responsible for antimicrobial resistance

Michael Raphael, founder and president, Direct Dimensions, Inc. – Provides comprehensive 3D scanning and imaging technologies, digital modeling capabilities and analysis software

Robert Rashford, owner, Genesis Engineering Solutions – Engineering and operations services and advanced laser technology

Mahi Reddy, founder and CEO, SemaConnect

– Produces and supports charging stations for fleets, municipalities, parking lot operators and homeowners with electric and plug-in hybrid vehicles

FOR QUESTIONS AND MORE INFORMATION

, contact Silvia Goncalves at

sgoncalves@marylandtedco.org

or 410.715.4162. Learn about TEDCO at

www.MarylandTEDCO.org

. @MDTEDCO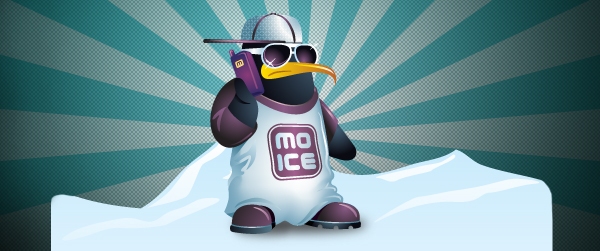 Attendee List
Sort by:

Date

|

First Name

|

Last Name
Organizer
TEDCO
TEDCO provides a framework of knowledge, funding, and networking to support an innovation eco-system that nurtures researchers, entrepreneurs, start-ups, and early stage companies engaged in bringing innovative ideas to market