Ted Ings presents: Fixed Ops Roundtable 3 in North Jersey!
About this Event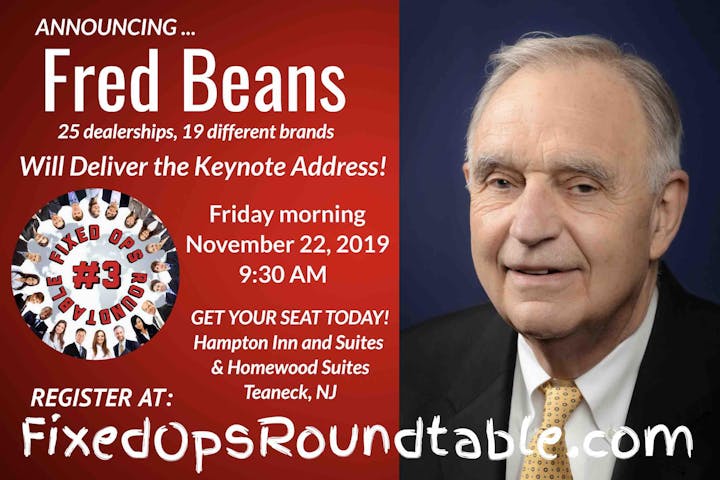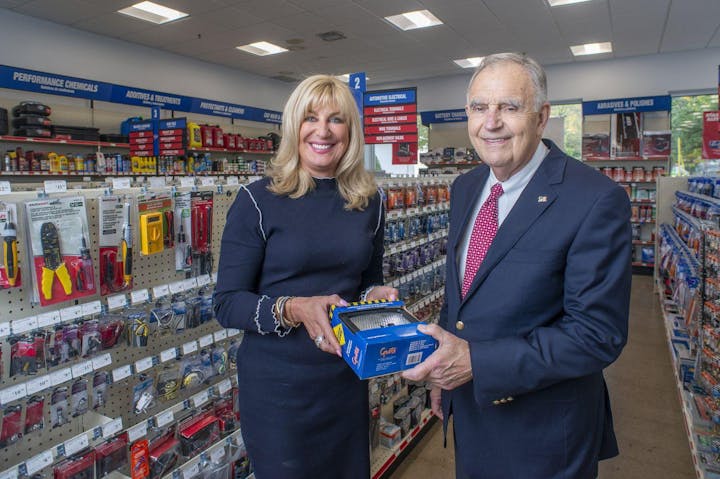 PHILADELPHIA INQUIRER: At 80, car magnate Fred Beans prepares for radical changes on the road ahead
Ted Ings presents: FIXED OPS ROUNDTABLE 3 in North Jersey
Friday, November 22, 2019 8:00 AM
Join us for an interactive roundtable among industry peers, featuring an in-depth discussion of fixed ops strategies! Center for Performance Improvement
$199 ticket includes: Admission, full breakfast (6:45-9:00 AM), lunch (12-1PM), refreshments, and self-parking.
FRED BEANS WILL DELIVER THE KEYNOTE ADDRESS
This will be a social media bonanza, so bring your camera and come prepared to take video and pictures!
THE AGENDA:
All participants will share one Fixed Ops Best Practice and will have several minutes to discuss with the group.
No Refunds - Tickets may be transferred to someone else.
SPONSORSHIPS ARE AVAILABLE FOR EACH CATEGORY ($3,000 each):
1. Leadership and Coaching
2. Employee/Technician Retention
3. Customer Convenience - Sponsored by VALET KING
4. Technology
5. Parts
6. Service Drive
7. Technician Development
8. Customer Retention - Sponsored by DEALERSHIP FOR LIFE
9. Marketing - Sponsored by J&L MARKETING
10. Workshop Efficiency - Sponsored by FIXED OPS MASTERMIND
11. Compliance - Sponsored by TOTAL DEALER COMPLIANCE
12. FixedOps Profit Centers
13. Follow-up Tools
14. Collision Center
15. Accessories
16. Compensation
EVENT-DAY SPONSORSHIPS:
- Marketing Partner - UBER FOR BUSINESS
- Roundtable Exclusive LIVESTREAM Media Sponsor - includes placing your 30-second commercial spots throughout the Livestream ($7,500) - Platinum (1 available)
- Breakfast - Sponsored by BG PRODUCTS
- Luncheon Sponsored by UPDATE PROMISE
- Best Practices Sponsor
- Awards Ceremony Sponsor
- Event-day Sponsor ($1,500) - Silver (2 sold, 3 available)
PRE-EVENT, EVENT, AND POST-EVENT: As a Gold Sponsor, your logo will be featured on the Roundtable signage/ backdrop "step and repeat board" for "Tip of the Day" event videos and photos with Ted Ings and attendees; registration page and all marketing communications promoting the event, such as registration invite emails and social media posts. Social media shout-outs to promote sponsors; pre-event, event, and post-event.
Note: Platinum and Gold Sponsors are welcome to feature a speaker at the event. All dollars are USD.
Please contact Ted Ings at (212) 763-0016 or tedings1@gmail.com for more details.