TechX LABS - IDEAL Sales Training

Thursday, November 19, 2015 from 2:00 PM to 5:00 PM (MST)
Event Details
TechX LABS: IDEAL Sales Training Session

We've helped more than 100 companies increase sales an average of 51.3%+. Last year their combined revenues exceeded $100 million and participants rate the impact of TechX on their performance as an 8.32 on a scale of 1 to 10. One graduate sold their company for 30 times revenues.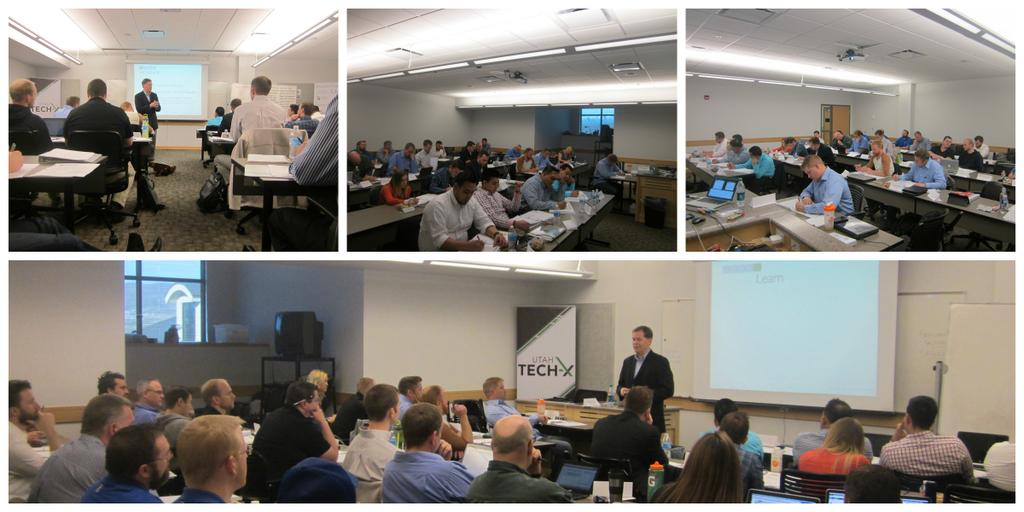 Featuring Award Winning Sales Trainer -
  Chuck Staib / Park City Partners

DETAILS

Sales Training Boot Camp (afternoon)
IDEAL for Sales Reps, Teams and on-boarding new hires

---
The nature of sales is changing, and the role of the sales representative is changing along with it. Technology has created an upheaval that reveals important major trends:

Buyers have more information, and they are more reluctant to take risks.
Selling is becoming more professional.
Social media use is increasing.
Sales and Marketing are merging.
Sales teams are seeking new approaches to meet the demands of this new environment.

These trends have created a crisis for many companies. Recession has been followed by weak growth, with surveys revealing that as many as HALF of sales reps nationwide are failing to make quota. Sales managers say that up to 60% of their reps are unprepared to use a "trusted advisor" approach in selling activities. And evidence indicates there is a growing disparity between top sales reps and all others on sales teams across the country, with the top 15% of reps generating as much as 90% of revenue.
The IDEAL Sales Systemtm is a principle-based approach to sales that incorporates the science of human behavior in an easily understood methodology. There are many principles we teach in the IDEAL Sales Systemtm that can be used immediately. You will feel more prepared to represent yourself and your company to others in a very short period of time.

Engineers, IT support staff, secretaries—"non-sales" employees of all kinds—have used this approach to build the confidence they need to become more effective serving their customers.

"As accountants, sales/business development has been an uncomfortable process that often takes back seat to serving clients; however, TechX has shown us that the sales process doesn't have to be difficult, but is as easy as getting to know and better understand people and their needs. "                    — Brad Jones, CFOwise
---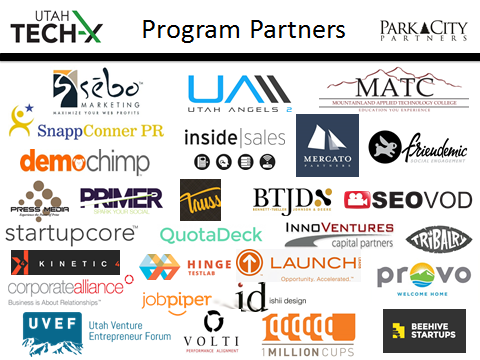 When & Where

MATC - Thanksgiving Point
2301 West Ashton Blvd., Room #313
Lehi, UT 84043


Thursday, November 19, 2015 from 2:00 PM to 5:00 PM (MST)
Add to my calendar
Organizer
TechX - Mentored Acceleration
The TechX program is designed to help companies grow revenues and scale profitability.
Powered by a team of experts, this monthly mentoring and training provides your entire company with proven methodologies and cutting-edge tools for accelerating both revenue and bottom-line results. This program is specifically designed for... 
• Business owners to Generate More Leads, Close More Business, and Keep More Customers.
• Entrepreneurs wanting to accelerate access to money, markets, and mentors.
• Companies needing mentoring to navigate what works and what doesn't work.
• Leaders frustrated with under-performing teams struggling to compete.
• Organizations striving for better leadership, employee engagement, and profitability.
• People and organizations that are successful and driven to perform at a higher level.
---
 We've helped hundreds of companies achieve results. Increasing sales an average of 2.46X. Generating combined revenues of over $150 million. Liquidity events totaling over $138 million, including 16 exits, with one company selling at 30X revenues. 100% participant recommended.
---
To learn more about what we do, visit our website at - www.mentoredacceleration.com
TechX LABS - IDEAL Sales Training