TECHX - after hours event

Thursday, January 24, 2013 from 5:30 PM to 7:30 PM (MST)
Event Details
JUMP START & REV-UP YOUR 2013 REVENUE BUILDING ENGINES!
Come join local entrepreneurs, business owners, and Tech-Xperts for an evening full of valuable sales and marketing tips with featured TECH-Xpert Ken Krogue, President & Co-Founder of InsideSales.com Learn more and apply for TECHX 2013 Winter Semester. (application deadline Jan 26, 2013) 
---
Featured TECH-Xpert

Ken Krogue, President & Co-Founder of  InsideSales.Com
"What we've learned about social media" 
 Strategic thinker, sales and marketing tactician. Recognized for combining permission marketing tactics with Inside Sales personnel. Inventor of technological systems to increase productivity in web-based sales and marketing environment. Currently breaking new ground with work on lead response management in conjunction with partner Dave Elkington and Dr. James Oldroyd of MIT.
(View Ken's LinkedIn profile - www.linkedin.com/in/kenkrogue)
Specialties: Lead response management, marketing strategy, 2-3 year visionary, strategic thinker that can execute tactically, inside sales deployment and consulting, lead generation, lead nurturing, web-based demand generation.    http://twitter.com/kenkrogue
InsideSales.com - is the market-leading provider of lead response management solutions
---
 Great networking opportunities, refreshing refreshments and prize drawings!  
Space is limited -- RSVP today!
---
Location:
Corporate Alliance
746 East 1910 South, Ste 2
Provo, UT  84606 
---
Mentors and Sponsors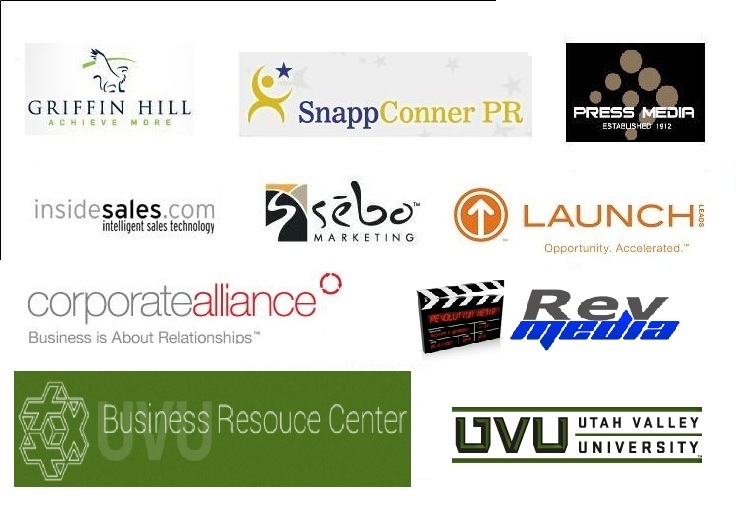 When & Where

Corporate Alliance - Provo Hub
746 E 1910 S
Ste 2
Provo, UT 84606


Thursday, January 24, 2013 from 5:30 PM to 7:30 PM (MST)
Add to my calendar
Organizer
TechX - Mentored Acceleration
The TechX program is designed to help companies grow revenues and scale profitability.
Powered by a team of experts, this monthly mentoring and training provides your entire company with proven methodologies and cutting-edge tools for accelerating both revenue and bottom-line results. This program is specifically designed for... 
• Business owners to Generate More Leads, Close More Business, and Keep More Customers.
• Entrepreneurs wanting to accelerate access to money, markets, and mentors.
• Companies needing mentoring to navigate what works and what doesn't work.
• Leaders frustrated with under-performing teams struggling to compete.
• Organizations striving for better leadership, employee engagement, and profitability.
• People and organizations that are successful and driven to perform at a higher level.
---
 We've helped hundreds of companies achieve results. Increasing sales an average of 2.46X. Generating combined revenues of over $150 million. Liquidity events totaling over $138 million, including 16 exits, with one company selling at 30X revenues. 100% participant recommended.
---
To learn more about what we do, visit our website at - www.mentoredacceleration.com
TECHX - after hours event