Description
Join us for our first TechUntapped in Arkansas! Kevin Grace & Cima Solutions Group will be at Lost Forty Brewing in Little Rock, Arkansas on Wednesday, November 16th from 6-8pm. This is your opportunity join Cima while unwinding from the day and hanging out with your peers from the local IT community in a fun, casual atmosphere. It's totally free to attend, and there will great food and craft brews for you to try.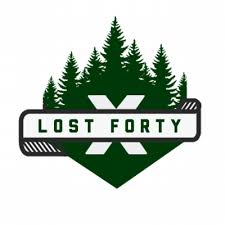 About Lost Forty Brewing
Lost Forty Brewing takes its name from the historic, storied forest that stands on 40 acres of Arkansas's last truly virgin soil in Calhoun County. We aim to craft beers as unwavering, wild, and uniquely Arkansas as the the land itself. Lost Forty, both the forest and the brewery, is part tall tale, a little bit of hearsay, a lot of history, a few facts, a big cast of characters and completely Arkansas.

About TechUntapped
Cima's TechUntapped is about connecting IT and business professionals together over local craft beer, hand-crafted cocktails, tasty eats and great company. The only presentation you'll ever see is one from the head brewer/distiller! We promise. Grab a guest, grab a drink, and join us on our path to Fermenting IT as a Service. #TechUntapped