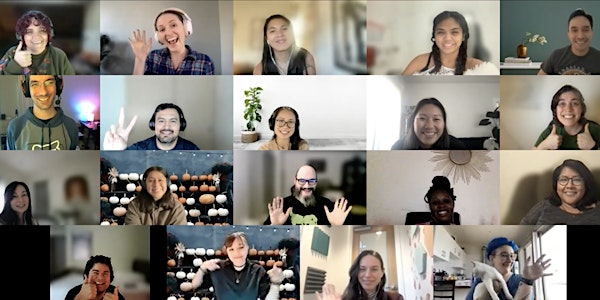 Techtonica 2022 H2 Virtual Graduation Celebration and Fundraiser
Techtonica software engineering graduation and fundraiser
About this event
You're invited to join us in celebrating our most recent cohort's graduation!
About Techtonica
Techtonica is a nonprofit organization that helps women and non-binary adults with low incomes overcome barriers into the tech industry by providing laptops, stipends, software engineering training, and job placement or job search support.
Your support is vital and much appreciated!*
About the Event
For the past six months, our software engineering cohort has learned full-stack JavaScript and created their own final projects. We would love for you to join us (virtually) in highlighting and celebrating their achievements! You'll get to hear from each of them, see their final projects, and learn about what's next. We'll share which sponsor companies will be hiring which graduates!
After you sign up, we will add you to a Google Calendar invitation with a Zoom link.
Agenda
3:00 pm - 3:20 pm – Check-in, mingling in breakout rooms

3:20 pm - 3:40 pm – Introduction, overview, inspirational talk by a Board member

3:40 pm - 4:15 pm – Demos and placement announcements

4:15 pm - 4:30 pm – Closing, group screenshot, more mingling
*All proceeds will support Techtonica's program (training, stipends, equipment, partnership development, fiscal fees, administration, marketing, etc.). By signing up for this event, you agree to Techtonica's media release and Code of Conduct. Also, Techtonica relies on placements to support our programs. If you or your company would like to hire one of Techtonica's participants, we ask that you form a partnership with Techtonica.