Description
Don't worry. Beer happy. The 4th annual #TechtoberfestOC is coming!
Join Eureka for a night dedicated to talking tech (with the CEO of Insteon!!!) and celebrating the old German tradition of enjoying tasty brews and brats in October.
This year will feature a fireside chat with Insteon and Smartlabs CEO, Rob Lilleness and we will be providing festive food + drinks!
About Rob Lilleness: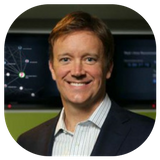 Rob Lilleness has built multiple successful high-tech businesses in digital media, mobile, software and consumer products. Most recently he served as president and Chief Executive Officer for Medio Systems, an ACCEL-backed company, which was acquired by HERE Technologies (a company currently owned by BMW, Daimler, Audi, Intel, and Tencent). Prior to Medio, Lilleness was president and COO of Universal Electronics. During his tenure at Universal, earnings more than tripled and the market capitalization grew from approximately $100 million to $500 million.
Rob was also on the initial team that built the Windows Networking business at Microsoft where he served in a number of management roles. He was responsible for shipping multiple versions of Windows NT Server and building the Windows networking business from zero to over $500 million in sales.
Rob also holds seven patents in the digital media and wireless control space. He speaks German, Spanish, and English. Rob holds a B.A. from the University of Puget Sound and a MBA from Harvard Business School.
About Insteon:

Insteon is the gold standard networking technology for the connected home. It is a dual-mesh control and sensing, remote control technology that allows light switches, lights, thermostats, motion sensors, doors and garage doors to interoperate. The company is based in Irvine, CA and is Eureka Building's newest tenant! Smartlabs is the parent company of Insteon.

​