Description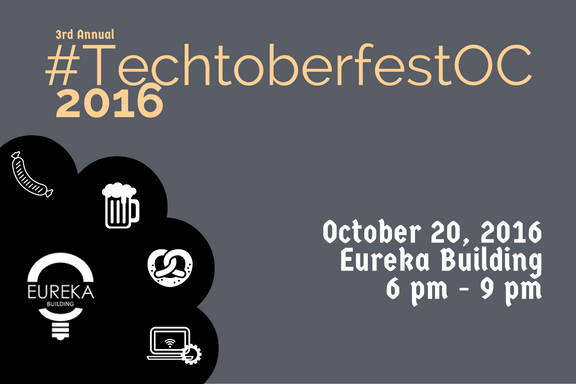 Join Eureka for the 3rd annual #TechtoberfestOC -

an evening dedicated to learning, networking + the old German tradition of enjoying awesome brews in October!
Connect with entrepreneurs, angels, thinkers, organizers, VCs, founders, techies + other business people alike in the Eureka Park over beers, brats and well...TECH! This year's event will feature:
"Content before Capital: Top 3 Digital Sales Tactics for the New Age": Keynote presentation with Grant Brown featuring Lee Decker.
---
About the Speakers
Grant Brown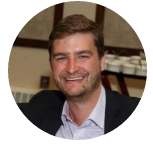 Grant co-founded Rant, Inc in 2010 before selling the company in 2016. While acting in several roles for Rant (co-CEO, Chief Revenue Officer and Chief Strategy Officer), he oversaw the growth of more than 10 successful websites, reaching 40 million users a month. Combined, the Rant network totaled over 200 million video views per month and over $17 million in revenue per year. In 2015, Rant was named Inc 5000's #1 Fastest Growing Private Company in America in Media and Forbes #31 Most Promising Private Company in America. Over 6 years, Grant used his expertise and passion for the digital world to lead and provide guidance to his team in multiple areas: tech and product, social medial, content, revenue and analytics. Taking the experience and depth of the relationships he has built, he is putting his knowledge and personal connections to service other companies and give them the much needed digital boost they have been looking for.
Lee Decker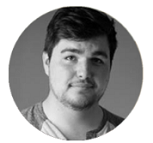 Lee is first, a servant of the people. Leading large communities of entrepreneurs around Southern California is one of his biggest passions through OC Tech Happy Hour (OCTHH.org) -- Lee mentors and advises wherever he can and strives to practice conscious capitalism. Lee is in the startup world as a founding partner in companies around the world; and as a partner & CMO of Conservaco, where Lee leads the creative team in ad-tech, big data, online media buys & crowdfunding. Lee can quickly adapt to any technology or creative team environment and lead complex projects across the finish line. ​
Ash Kumra, Emcee

Ash Kumra is an award winning entrepreneur, author, public speaker and talk show host recognized twice by the White House as an entrepreneur making an impact. He is also an authority on entrepreneurship, social media & branding by authoring the book series "Confessions from an Entrepreneur", spoken to over 10,000 people and has been cited in 100's of articles including Forbes Magazine, Huffington Post, American Express Forum, Entrepreneur Magazine, Startup America/Up Global, LA Times, OC Register, Tedx & The White House. Ash is currently helping run Youngry (a media company informing, inspiring and elevating young & hungry minded entrepreneurs to thrive) and acting Chairman emeritus for Tech Coast Venture Network (TCVN).
---
#TechtoberfestOC 2016 Sponsors

The Irvine Chamber of Commerce is one of the most influential Chambers in Orange County, representing more than 800 businesses in the area. Its mission is to promote an economic climate that strengthens the competitiveness of local businesses while offering members a wide range of benefits, services, programs and information.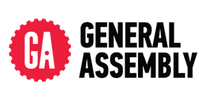 General Assembly provides innovative training for lifelong learning and success in the in-demand fields of today's rapidly changing technological economy. Master new skills in design, marketing, technology and data — check out the part-time and full-time courses as well as classes, workshops + events they're hosting in OC!