Description
Our 6th annual Techtacular networking and fundraising event is a sponsor-supported networking and fundraising mash-up that unites the social and tech sectors for increasing the effectiveness of Northwest nonprofits to serve greater numbers of the people, families, and communities that depend upon their critical services.
A distilled spirits tasting reception hosted by Paccar Senior Vice President Kyle Quinn, conducted by Copperworks Distilling Company, and featuring insightful commentary from 9Mile Labs founder and angel investor Sandy Sharma, will precede the launch of Techtacular. Experience "facilitated" networking infused with great food and libations served by FareStart, prize drawings, inspiration, an opportunity "to give back", outstanding vistas atop Beacon Hill, and fun.
Techtacular 2016: ZaptheGap
The Panoramic Center, Pacific Tower
1200 12th Avenue South – 8th Floor
Directions and on-site parking information
Whiskey Tasting Reception begins at 6:00 p.m.
Techtacular launches at 6:45 p.m.
We'd like to thank these partners for their support of Techtacular!

This year, Techtacular will focus on our ZaptheGap campaign, which is shining a light on the critical lack of technology resources and expertise in the social sector – a sector we all depend upon to solve some of the toughest problems facing our society and the world. We are working in partnership with our corporate and philanthropic partners to close the technology gap that exists between nonprofits and for-profits through this campaign, so that nonprofits can acquire the software, tools, equipment, expertise, and staff training they need to serve greater numbers of people, families, and communities.
The "Top 10 Reasons" for Supporting & Attending Techtacular 2016
1. Promote both your corporate and personal brands
2. Establish valuable business and personal relationships
3. Prospect for clients from among 300+ executives
4. Network for recruits and reliable referral sources
5. Gain business intel through informal conversations
6. Support 501 Commons' vital community-building work
7. Be inspired by 9Mile Labs founder Sandy Sharma
8. Sample the whiskey of Copperworks Distilling Company
9. Enjoy delicious food and tasty libations served by FareStart
10. The chance to win a prize drawing
---
Thank you to these organizations that are committed to strengthening our communities!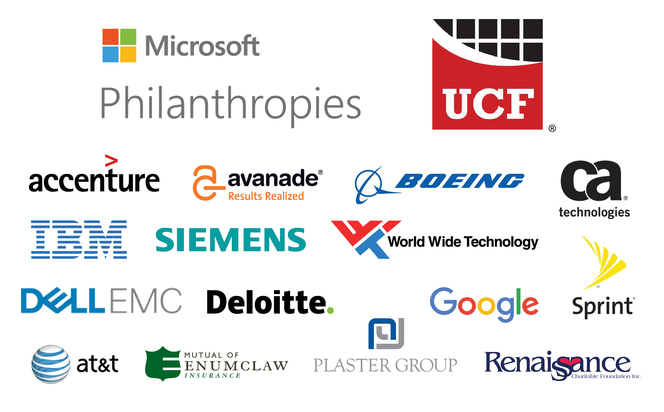 ---
Proceeds from Techtacular 2016: ZaptheGap benefit 501 Commons, an IRS-recognized nonprofit organization serving communities throughout Washington and beyond. Please go to 501Commons.org for more information about our mission and how you can help make a difference in the lives of people, families, and communities.