Multiple Dates
TechStart Your Online Business | Increase Online Visibility Workshop
Learn and Implement the Technical Strategies and Secrets to Get High Converting Lead
About this event
Are you struggling to Monetize Your Expertise?
Have you tried starting your Business and YET NO MONEY?
Are you feeling drowned with massive information and expensive software?
Are you not sure what software is right for YOU?
Are you stuck at creating your products/services with right software?
YOUR CHANCE TO GET FREEDOM
✔️ Your Business can help you generate revenue to escape 9-5 job
✔️ Top Strategies to Win in Business with Ease
✔️ Fulfill your Purpose and convert your calling to an automated business
✔️ Enjoy vacation while your work works for you.
✔️ Save Time and Money by Creating Workbooks, Checklists, Bio that work lifetime
✔️ Create Stunning Offers for Your Business that sells like hot cakes.
What will you do in the Workshop?
Part1
– 4 Pillars of Business
– 7 Steps TechStart Your Online Business
– Your Business Analysis
– Assignment Your Bio Creation on Top Platforms with Powerful Secret Tools
– Assignment Offer Creation Canva
How does the Program Work?
💻 Attend the Live Sessions
👩‍🏫 Receive the Assignment Instructions
📥Download the Support Material
✍️ Complete the Assignments given
👩‍🏫 Get them evaluated by the mentor
✅ Make Yourself Tech Ready to Run your Business
🎓 And become a SUCCESSFUL INDEPENDENT SOLOPRENEUR
You can view Privacy Policy here and Cancellation & Refund Policy and Terms and Conditions here
Testimonials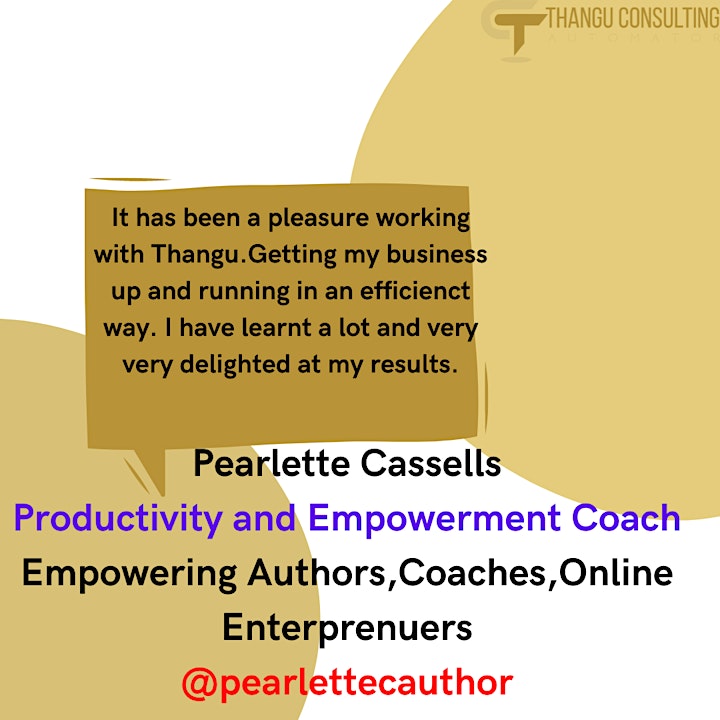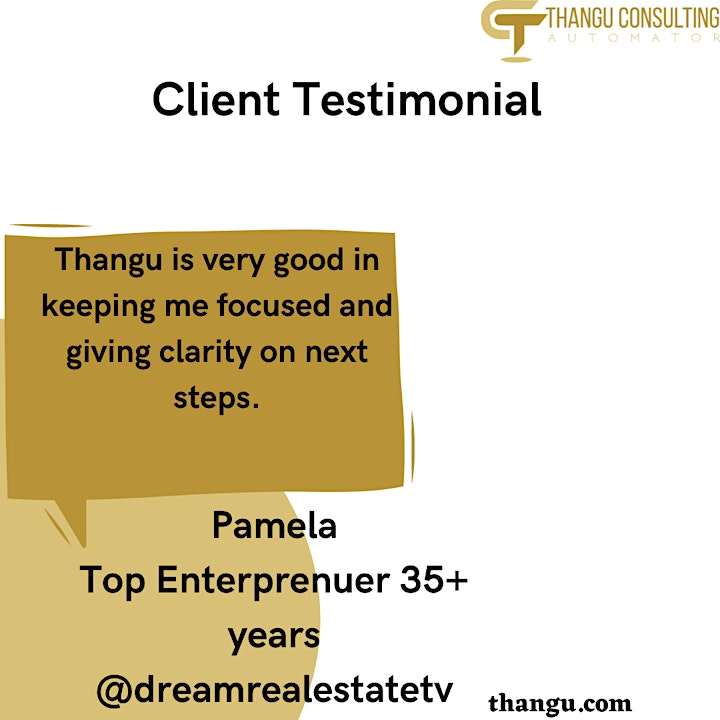 Organizer of TechStart Your Online Business | Increase Online Visibility Workshop