Techstars Startup Weekend is a 54-hour event designed to provide experiential education for technical and non-technical entrepreneurs
About this Event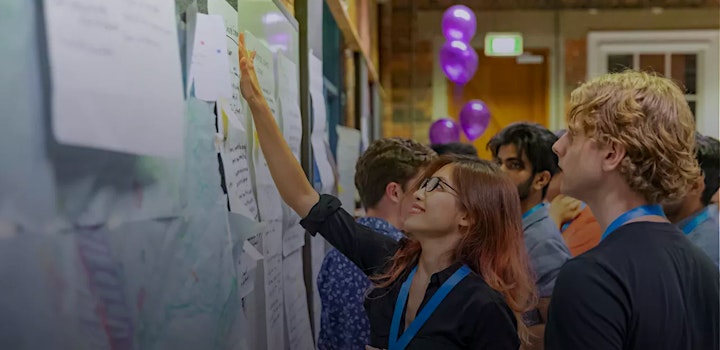 About Techstars Startup Weekend: a 54-hour online event designed to provide superior experiential education for technical and non-technical entrepreneurs. And for this unique event, we are specifically cultivating early-stage female tech entrepreneurs across Canada.
Beginning with defining a problem and continuing through brainstorming, business plan development, and basic prototype creation, Techstars Startup Weekends culminate in Sunday demos and presentations.
Participants create working startups during the event and have the opportunity to collaborate with like-minded individuals outside of their daily networks. All teams will hear talks by industry leaders and receive valuable feedback from local entrepreneurs. The weekend is centered around action, innovation, and education.
Whether you are looking for feedback on an idea, a co-founder, specific skill sets, or a team to help you execute, Techstars Startup Weekend is the perfect environment in which to test your idea online and take the first steps towards launching your own startup.
Note: This Startup Weekend is ideally suited for aspiring Canadian women founders and innovators. Apply by April 22, 2021 at 11:59pm EDT.

Local Sponsor
The Techstars Startup Weekend Women in Tech Canada team is grateful for the support of local community partners without whom this event would not be possible.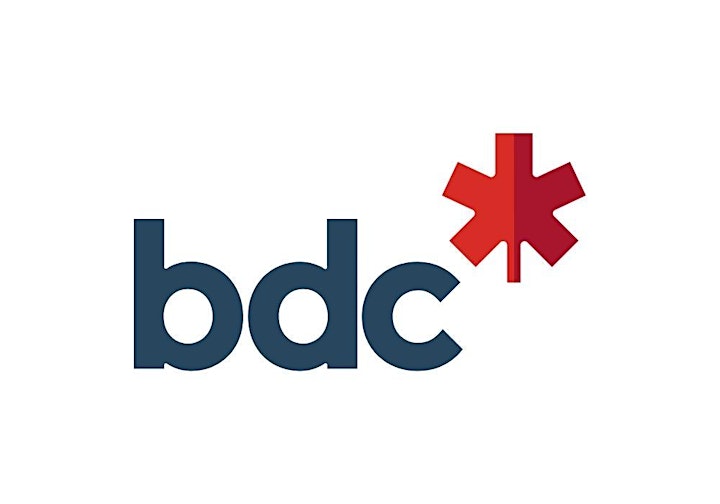 BDC is the bank for Canadian entrepreneurs. It provides access to financing, as well as advisory services to help Canadian businesses grow and succeed. Its investment arm, BDC Capital, offers a wide range of risk capital solutions. For more than 75 years, BDC's only purpose has been to support entrepreneurs in all industries and at all stages of growth. For more information and to consult more than 1,000 free tools, articles and entrepreneurs' stories, visit bdc.ca.
The BDC Capital Women in Technology (WIT) Venture Fund is one of the world's largest venture capital funds dedicated to investing in women-led technology companies and helping to build a robust ecosystem to support women in tech today and in the future. It is unique in that it has a dual mandate: To deliver a return on the investment and make a lasting impact on the Canadian tech ecosystem. To find out more, visit bdc.ca.

Refund Policy: please reach out to your organizing team for a refund at canada.women@startupweekend.org
Terms of Participation Agreement: It is our job to provide you with an incredible networking and learning experience. Our intention is that you meet some amazing people that you might start a company with, learn from mentors as well as learning from your peers. The event is intended to be a collaborative forum for sharing, learning, building, and having fun. As such, by registering as a participant, you acknowledge that any ideas shared by you or anyone else over the course of the event are contributions to the overall experience and community. If you're very concerned, you can limit your pitch to the rough outline of the idea without giving away key information.
As a member of your startup community, you agree to be inclusive of any and all people and their ideas. You agree to act professionally, treat everyone with respect, and treat the event facilities with proper care. You agree that you are responsible in the event of any accidents or damages that you cause. You also agree to not hold Techstars Startup Weekend, your local volunteer team, or any of the event supporters liable for any loss, damage, injury, or any other unforeseeable incident.
By participating in the event, you grant Techstars Startup Weekend permission to capture photos/videos of the event. You can find the full legal terms on our Communities Page, but to summarize, we want to share your success with the world.
By purchasing a ticket to a Techstars Startup Weekend event, you agree to our Terms of Use and Privacy Policy. If you have questions please reach out to privacy@techstars.com.