Techstars Startup Weekend Sunshine Coast Sustainable Development Goals
Description

Let's embrace the movement of sustainable development and take ideas that have a social impact from concept to creation in a matter of days!!

Join us from April 3rd - 5th, 2020 at Startup Weekend Sunshine Coast and its first Sustainable Development Goals (SDGs) edition in Kawana. We're gathering (future) innovators who are eager to create solutions to end poverty, protect the planet and ensure that all people enjoy peace and prosperity. This event will be running for 54 hours, giving you a framework and mentorship to transform an idea into reality, with team formation, user research, prototyping, and pitching to investors. Come to be a hero to change the world!


How can I become one of the heroes?

By joining and taking your idea on social impact from concept to creation you will become a hero! Grab your ticket now and be part of the change!


What're the goals for heroes?

Heroes goals are to achieve the Sustainable Development Goals (SDGs) which are proposed by the United Nations. The SDGs are the blueprint to achieve a better and more sustainable future for all. They address the global challenges we face, including those related to poverty, inequality, climate, environmental degradation, prosperity, and peace and justice. The Goals interconnect and in order to leave no one behind, it is important that we achieve each Goal and target by 2030.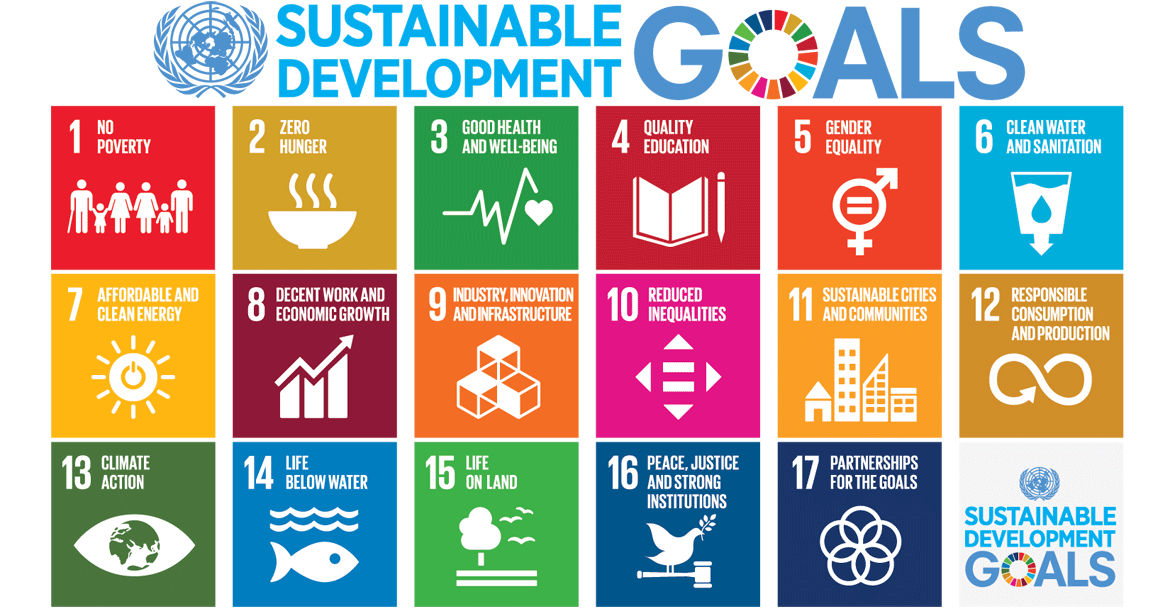 Heroes are working on these 17 SDGs to transform our world:

Goal 1: No Poverty
Goal 2: Zero Hunger
Goal 3: Good Health and Well-being
Goal 4: Quality Education
Goal 5: Gender Equality
Goal 6: Clean Water and Sanitation
Goal 7: Affordable and Clean Energy
Goal 8: Decent Work and Economic Growth
Goal 9: Industry, Innovation and Infrastructure
Goal 10: Reduced Inequality
Goal 11: Sustainable Cities and Communities
Goal 12: Responsible Consumption and Production
Goal 13: Climate Action
Goal 14: Life Below Water
Goal 15: Life on Land
Goal 16: Peace and Justice Strong Institutions
Goal 17: Partnerships to achieve the Goal
More info on each of the SDGs: https://www.un.org/sustainabledevelopment/sustainable-development-goals/

How does 54 hours sound like?
3 hours: Networking, 60 second idea pitching
3 hours: Dream team formation with SDG innovators, marketers, designers and developers (or we call them huslter, hispter and hacker)
6 hours: Idea sharing and brainstorm
9 hours: Market research and idea validation
9 hours: Product protyping
9 hours: Business model planning
3 hours: Presentation
12 hours: Team fighting, idea changing, business redirecting... eating, drinking, dancing and having lots of fun!
Oh, ya. We do close the venue at 10pm so you can take a nap at home :-)
Check out our detailed schedule here: http://communities.techstars.com/events/15606
What is included in my ticket?
- Access to the full weekend-long event
- Opportunity to pitch your idea on Friday night

- Mentoring by all-stars from the social impact and startup communities
- Tasty meals all weekend
- Collaboration with awesome social innovation professionals from the Sunshine Coast

- All-star judge's panel lead by startup and social innovation leaders
- Membership in the Startup Weekend Community (>200K alumni)
- A process for taking any idea from concept to creation in a matter of days
FAQ
Q: Can I participate if I'm not in active within one of the SDGs?
A: Sure, get a general ticket, and have some fun with the heroes who are aiming to achieve SDGs.
Q: Can I pitch something I've already started on working?
A: You can work on something you've researched, but would be willing to adapt and change as it evolves over the weekend.

Q: What if my idea isn't selected?
A: Join another team, remember it's not about the idea.... I think many people won't be able to 'remember' as they might think it's all about the idea, so maybe we could say ... it's not about the idea, but about learning the process and connecting /expanding your network... Learn-the process by doing.

Q: Can I use any pitch props, slides, etc when pitching?
A: Props are ok, but slides are not. Remember you only have one minute to pitch!
I have more questions...
Please drop us a message: sunshinecoast@startupweekend.org
Join Techstars Startup Weekend Sunshine Coast Sustainable Development Goals to "leave no one behind" and to "endeavor to reach the furthest behind first"!
About Techstars Startup Weekend: Techstars Startup Weekends are 54-hour events designed to provide superior experiential education for technical and non-technical entrepreneurs. Beginning with Friday night pitches and continuing through brainstorming, business plan development, and basic prototype creation, Techstars Startup Weekends culminate in Sunday night demos and presentations. Participants create working startups during the event and are able to collaborate with like-minded individuals outside of their daily networks. All teams hear talks by industry leaders and receive valuable feedback from local entrepreneurs. The weekend is centered around action, innovation, and education. Whether you are looking for feedback on an idea, a co-founder, specific skill sets, or a team to help you execute, Techstars Startup Weekends are the perfect environment in which to test your idea and take the first steps towards launching your own startup.
Refund Policy: No refunds will be granted within 7 days of the event if food and drink have already been ordered. Apologies for any inconvenience this may cause.
Terms of Participation Agreement: It is our job to provide you with an incredible networking and learning opportunity. Our intention is that you meet some amazing people that you might actually start a company with, build relationships with coaches, and learn from your peers. The event is intended to be a collaborative forum for sharing, learning, building, and having fun. As such, by registering as a participant, you acknowledge that any ideas shared by you or anyone else over the course of the event are contributions to the overall experience and community. If you as a participant are worried about someone stealing your ideas, please reconsider your participation in the event itself or simply refrain from sharing specifics about your idea.
As a member of your startup community, you agree to be inclusive of any and all people and their ideas. You agree to act professionally, treat everyone with respect, and treat the event facilities with proper care. You agree that you are responsible for any accidents or damages that you cause. You also agree to not hold Techstars Startup Weekend, your local volunteer team, or any of the event supporters liable for any loss, damage, injury, or any other unforeseeable incident.
By Participating at the event, you grant Techstars Startup Weekend permission to capture photo/video of the event. You can find the exact legal terms on our FAQ Page but to summarize, we want to share your success with the world.
By submitting your information above you agree to the Techstars website's Privacy Policy, and you consent to receive email communication from Techstars and its programs about events and updates that may interest you.