Description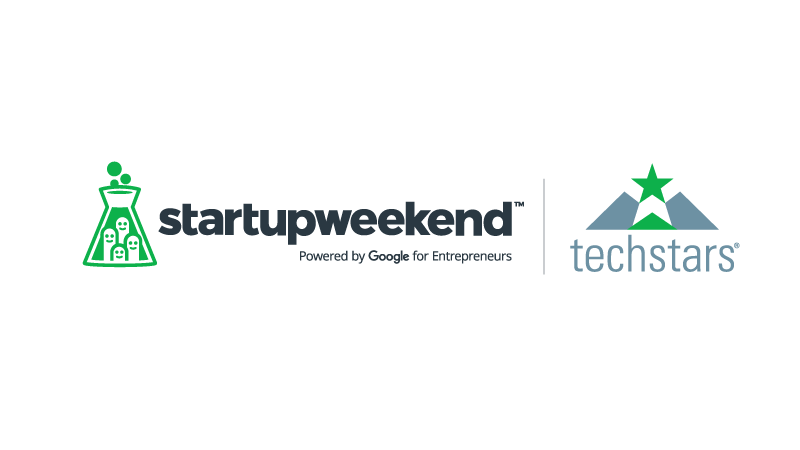 Bring your idea, skills, and determination to see how far you can make it in 54 hours!

We bring together designers, programmers, hustlers, and anyone else interested in learning how to take an idea and quickly validate it and make progress throughout the weekend.

You'll be guided by Pittsburgh's entrepreneurship community to find early stage customers, measure your market, and if you move quickly -- even generate revenue.

Learn shortcuts to determine pricing, find those early stage adopters, or key connections that you normally couldn't find or contact.

What you get with registration:

54 hours of hustle with like minded team mates
An opportunity to pitch any idea for up to 60 seconds
A great T-Shirt (always the high-quality soft cotton blend type, none of the heavy cotton ones)
7 meals (see if you can do that for the price of the ticket)
Coffee, drinks & snacks all weekend
Coaching by the region's who's-who of startups

Ability to pitch the progress you've made to a panel of entrepreneurs & funders
FREE .co domain (given out Friday)
$300 Google Cloud credit
Fun, tons of fun!
Our two speakers for the weekend will be:
- Friday Night Speaker - Lani Lazzari, CEO of Simple Sugars. Appeared on ABC's Shark Tank and negotiated a deal with Mark Cuban.
- Saturday Afternoon Speaker - Greg Puschnigg, CEO of BOSS Controls. Inventer of the first Wifi smart plug for energy management.
Q: What is Startup Weekend?
A: Have you ever seen a new product, app, or business and thought to yourself, "that was my idea a few years ago"? If you have, that means you did not have a process for taking that idea from concept to creation. Startup Weekend is your chance to learn how to take any idea from concept to creation within a matter of days!

Q: Who is this event for?
A: Literally anyone! Aspiring and established entrepreneurs. Amateur and professional developers, designers, makers, and more. Anyone that wants to experience the roller coaster of an early stage idea coming together in a single weekend.

Q: Do I have to have an idea to join?
A: No! Just join up, lend your talents, and have a great time.

Q: I have to go to XYZ event for 2 hours, can I still come?
A: Yes, just let your team know you have a prior obligation.

Q: Do you take any part of the equity in my idea or ownership?
A: No, Startup Weekend, the organizers and mentors take zero ownership or part of the idea you bring to the weekend. We are only there to support you, provide guidance and help you move quickly. Your idea is 100% yours and your team's!

Q: You all have to be getting something out of this, what gives?
A: This is a global organization where local community members want to open the door & access to entrepreneurship. We get a lot out of helping you through the weekend and learn from you too.

Q: I can't attend the event, when is the next one?
A: Keep an eye out for another one once the Fall of 2018 gets here.
Questions? Please email pittsburgh@startupweekend.org
About Techstars Startup Weekend: Techstars Startup Weekends are 54-hour events designed to provide superior experiential education for technical and non-technical entrepreneurs. Beginning with Friday night pitches and continuing through brainstorming, business plan development, and basic prototype creation, Techstars Startup Weekends culminate in Sunday night demos and presentations. Participants create working startups during the event and are able to collaborate with like-minded individuals outside of their daily networks. All teams hear talks by industry leaders and receive valuable feedback from local entrepreneurs. The weekend is centered around action, innovation, and education. Whether you are looking for feedback on an idea, a co-founder, specific skill sets, or a team to help you execute, Techstars Startup Weekends are the perfect environment in which to test your idea and take the first steps towards launching your own startup.
Refund Policy: No refunds will be granted within 7 days of the event if food and drink have already been ordered. Apologies for any inconvenience this may cause.
Terms of Participation Agreement: It is our job to provide you with an incredible networking and learning opportunity. Our intention is that you meet some amazing people that you might actually start a company with, build relationships with coaches, and learn from your peers. The event is intended to be a collaborative forum for sharing, learning, building, and having fun. As such, by registering as a participant, you acknowledge that any ideas shared by you or anyone else over the course of the event are contributions to the overall experience and community. If you as a participant are worried about someone stealing your ideas, please reconsider your participation in the event itself or simply refrain from sharing specifics about your idea.
As a member of your startup community, you agree to be inclusive of any and all people and their ideas. You agree to act professionally, treat everyone with respect, and treat the event facilities with proper care. You agree that you are responsible for any accidents or damages that you cause. You also agree to not hold Techstars Startup Weekend, your local volunteer team, or any of the event supporters liable for any loss, damage, injury, or any other unforeseeable incident.
By Participating at the event, you grant Techstars Startup Weekend permission to capture photo/video of the event. You can find the exact legal terms on our FAQ Page but to summarize, we want to share your success with the world.
By submitting your information above you agree to the Techstars website's Privacy Policy, and you consent to receive email communication from Techstars and its programs about events and updates that may interest you.