Description

Do you have an idea? Is it about Advertising Tech?
Turn your ideas to reality in just 54 hours! Join forces with smart, passionate individuals to brainstorm, design products and validate your ideas with experienced judges and industry mentors. Throughout the weekend, prepare to be immersed in an ideal environment where you will be equipped with the right tools and approaches to experience startup magic. Start off by brainstorming and building a strategic team on Friday evening, get down to business on Saturday, and pitch your ideas to the crowd and panel of experts on Sunday.
For this edition focusing on Ad Tech, we have foreseen wealth of ad tech startup ideas uncovering innovative ways to reach to modern consumers. As advertisers continue to fight for the precious attention of consumers, the future of ad tech is fascinating.
So let's join us now! Be part of the startup movement, embrace your entrepreneurship and let's make the world better.
Check out the details here!
http://communities.techstars.com/malaysia/kuala-lumpur/startup-weekend/13181

Already excited to join? Grab your tickets here!
http://go.startupweekend.org/SWKLADTECH
Check out updates here!
https://www.facebook.com/events/1489522914526755/
#business #entrepreneurship #advertising #mentoring #adtech #idea#PAPERANDTOAST #SWKLAdTech
About Techstars Startup Weekend: Techstars Startup Weekends are 54-hour events designed to provide superior experiential education for technical and non-technical entrepreneurs. Beginning with Friday night pitches and continuing through brainstorming, business plan development, and basic prototype creation, Techstars Startup Weekends culminate in Sunday night demos and presentations. Participants create working startups during the event and are able to collaborate with like-minded individuals outside of their daily networks. All teams hear talks by industry leaders and receive valuable feedback from local entrepreneurs. The weekend is centered around action, innovation, and education. Whether you are looking for feedback on an idea, a co-founder, specific skill sets, or a team to help you execute, Techstars Startup Weekends are the perfect environment in which to test your idea and take the first steps towards launching your own startup.
---
Judges
Judge #1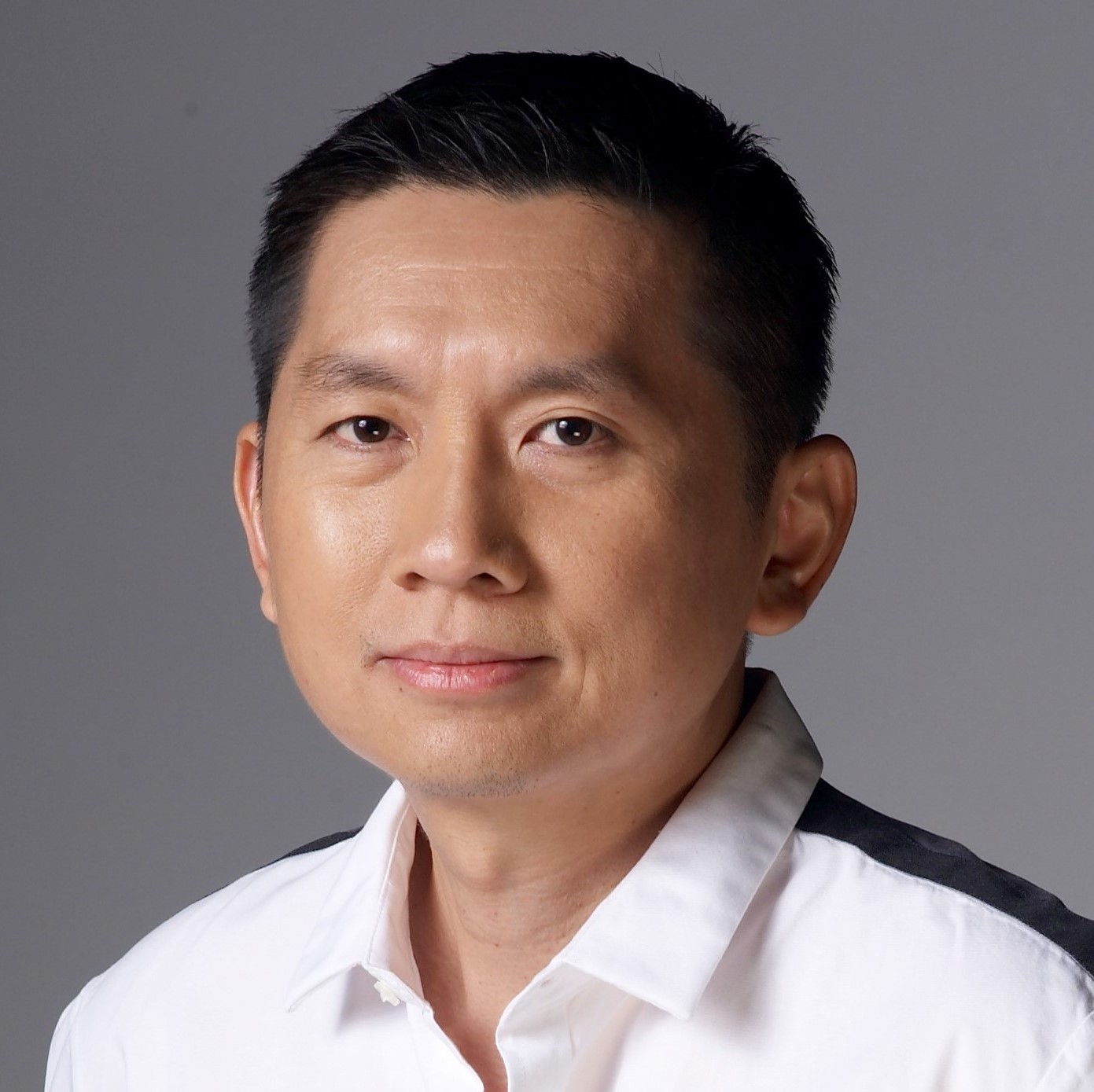 Puah Aik Chong
CTO of Astro

One of the pioneer members of Astro, I am responsible for Astro's Products and Technology division overseeing the development of products and services for homes and individuals, as well as all technology related areas required for delivery through satellite, fibre to the home, broadband and mobile, data and analytics platform, enterprise IT and cybersecurity. At the same time, I am also focusing on driving Astro's digital transformation into a cloud, mobile-first and analytics-driven technology organization.
Judge #2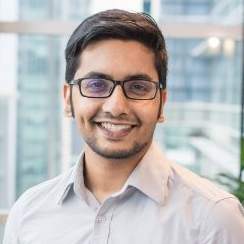 Karthik Karunanithy
Partnership Lead at Google

Karthik commitment is to ensure that we are able to bridge the gap between social & business, with both a daytime job at Google as a Partnerships Lead & a co-founder of a social enterprise, Edspace (aka100% Project). Edspace/100% Project aims to empower teachers to provide the best learning experience for their students, either through crowdfunding, dedicated coaching, or student-impact programmes. Edspace/100% Project was part of the inaugural cohort of Malaysian Global Innovation and Creativity Centre IDEA, together with cofounders, Andrew & Amelia. Prior to the above, I was part of Teach For Malaysia's inaugural fellowship cohort in 2011 and taught Mathematics for 2-years before moving into the TFM organization as the fundraiser to help scale the programme to more schools & districts in Malaysia.

Karthik graduated with a BSc (Hons) Psychology from Uni and did his post-grad diploma in Education (Mathematics) from Universiti Utara Malaysia (Official FB)

Karthik is always passionate about Youth development, Education, and Digital marketing
Judge #3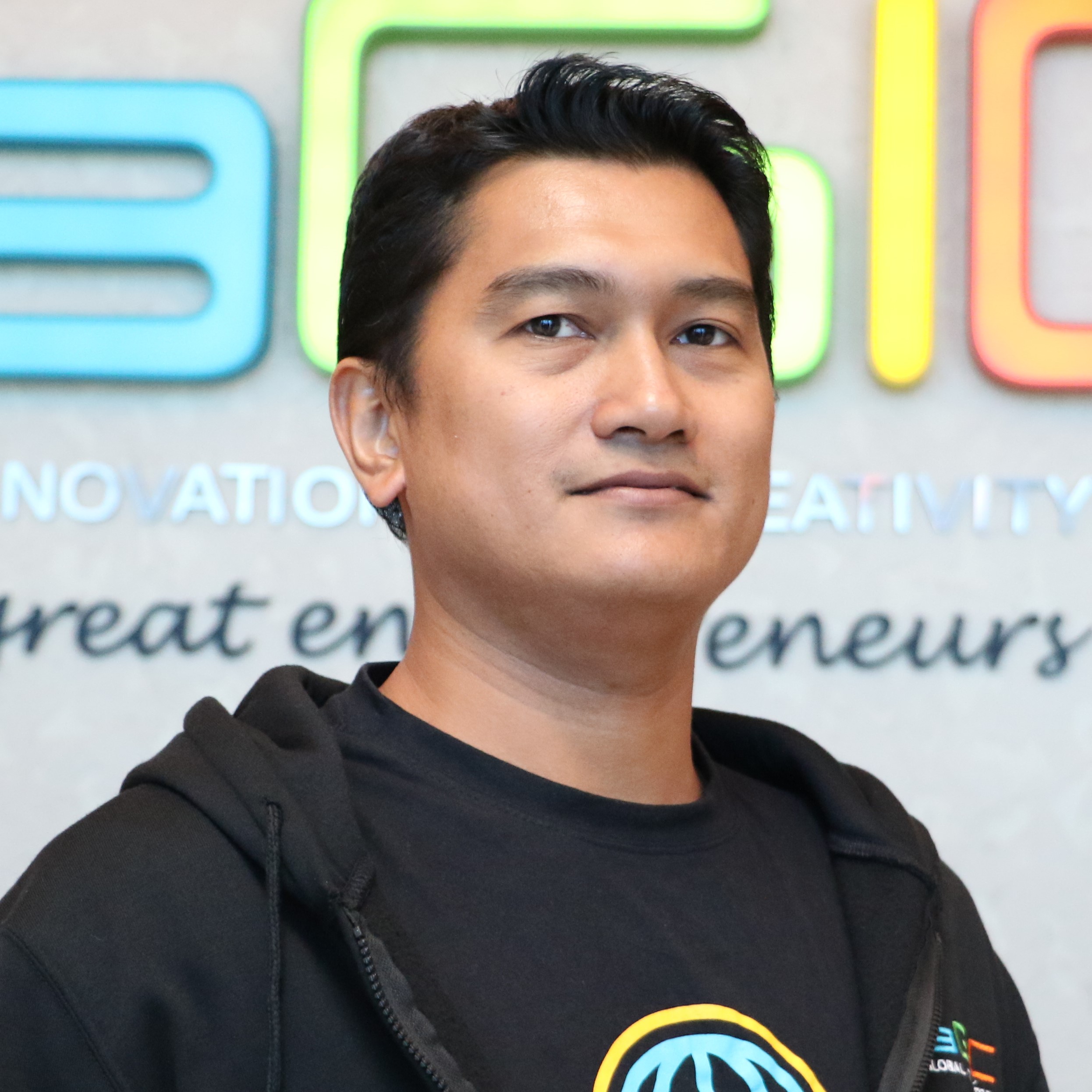 Saiful Rizal Zainuddin
Program Manager at Malaysian Global Innovation and Creativity Centre

Rizal is currently part of the MaGIC setup where he is a key member of the Global Accelerator Program (GAP) team which runs MaGIC's in-house accelerator that aims to grow 60 startups to be investment ready within 4 months. His responsibilities include program budget proposal and monitoring, designing the program structure, strategic partnerships, and mentoring startups. To date, Rizal has mentored over 200 startups globally. Previously known as MaGIC Accelerator Program (MAP), Rizal was the founding team of MAP where he was part of the team in designing, planning and executing the accelerator strategy.

Before MaGIC, Rizal was with Malaysian Biotechnology Corp, monitoring and assisting the progression of the biotechnology company. Prior to that, he was with the Business and Market Development team when he was with Multimedia Development Corp.
---
Speakers
Speaker #1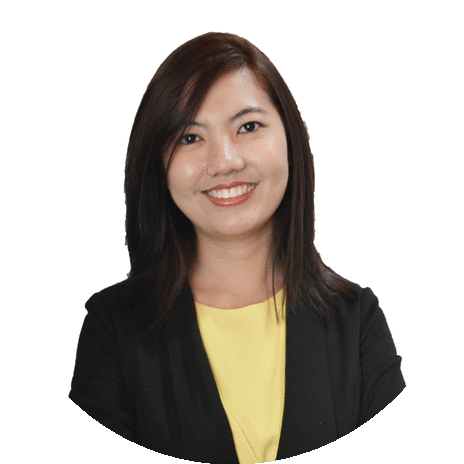 Mallory Lonne
Title: How can you kick-start your startup journey
Speaker #2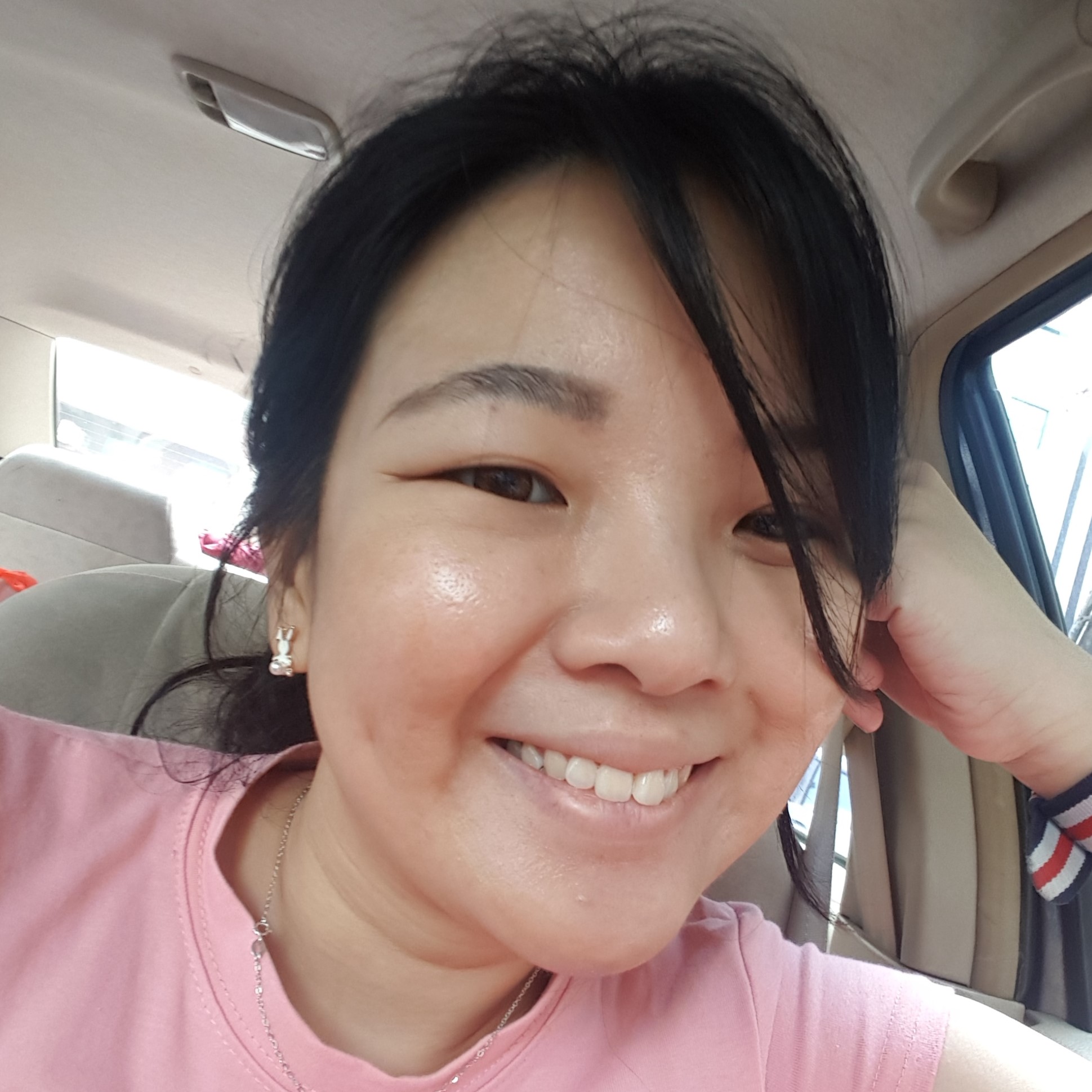 Catherine Yap St
Founder of Travelight
Title: Travelight Thus Far
Cath is one of the co-founders of Travelight, a company that plants its seed during Startup Weekend Kuala Lumpur.
Her entrepreneurship journey starts when she left her office job as Project Manager that manage marketing campaigns for IT MNC.
Cath was one of the regional partners for a well-known Korean pre-wedding shoot studio before starting Travelight.
Speaker #3
Indhran
Title: How to tell the story of your brand
---
Mentors
Mentor #1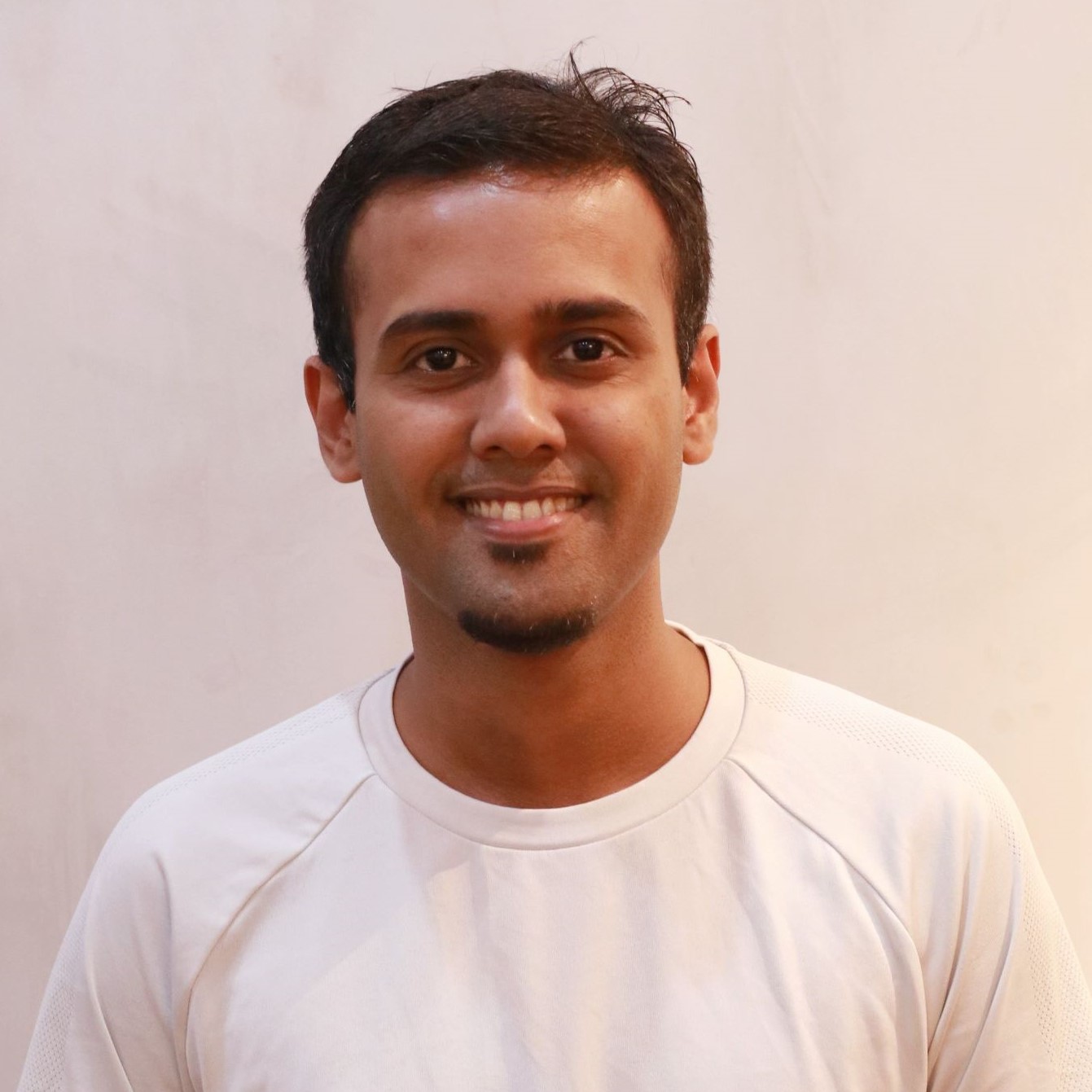 Nowrid Amin
Digital Marketing Strategist, IQI Global
(https://www.iqiglobal.com)
Marketing Expert | Expert in Digital Marketing Strategy, Social Media Ad Specialist, Search Ad Specialist, Digital Ad Analytics
Kazi Nowrid Amin is a passionate Digital Marketer with 6 years Job experience. Currently, he is working with IQI Global (Real Estate Agency) as Digital Marketing Strategist since December 2016. He is in charge of the digital marketing team, contributing to IQI to grow and make the strong presence in the digital world. In addition, he is also performing the role as public speaker of social media marketing in different events and conferences.
Mentor #2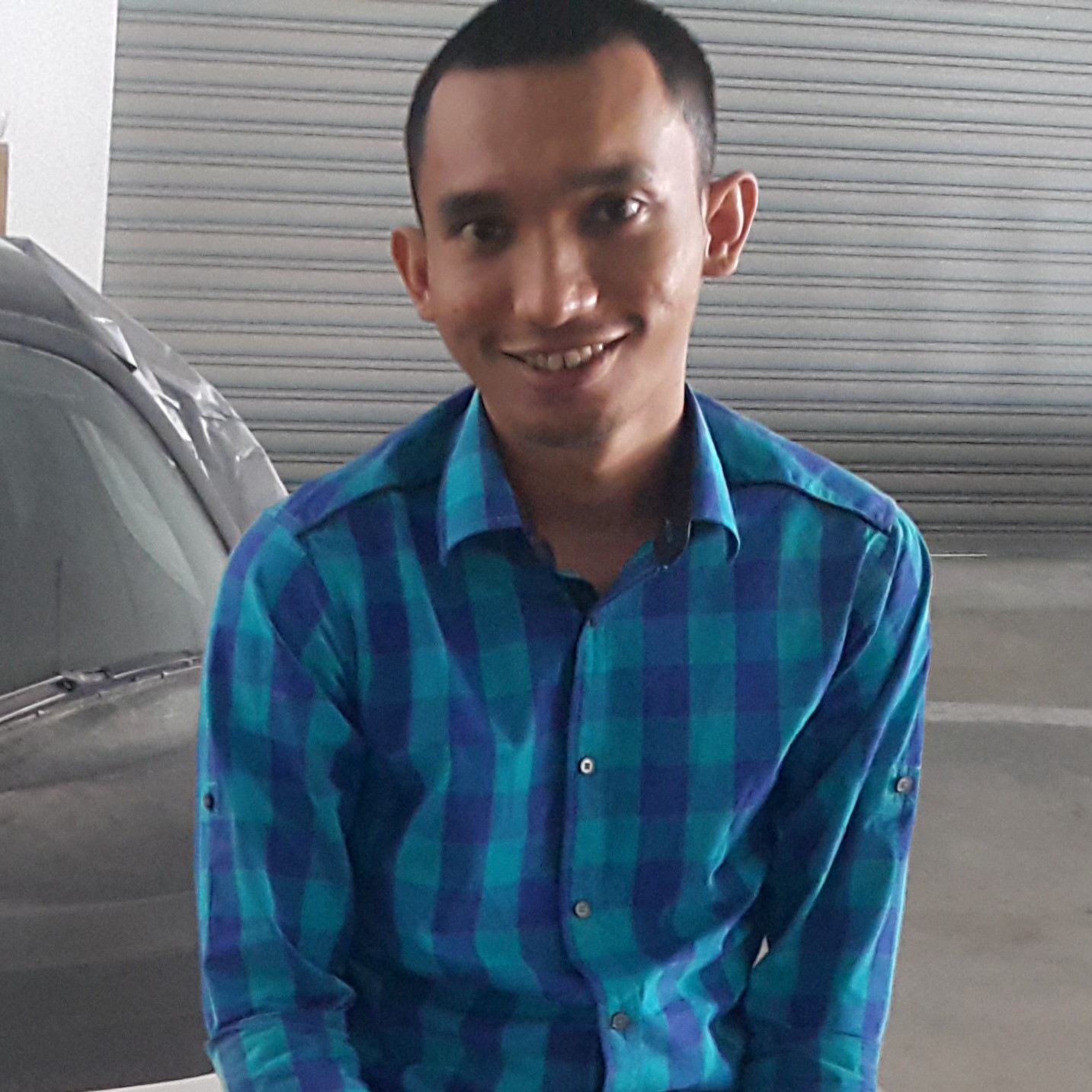 Mahadhir Yunus
CEO, Krenovator
(http://krenovator.com/)
Business Mentor, Tech Expert | Expert in Business, Marketing
Mahadhir Yunus is the CEO of Krenovator and also an advisor for MyEdTech! He has 4 years of experience in business development within the tech industry. He is definitely the person to turn a product into a business!
Mentor #3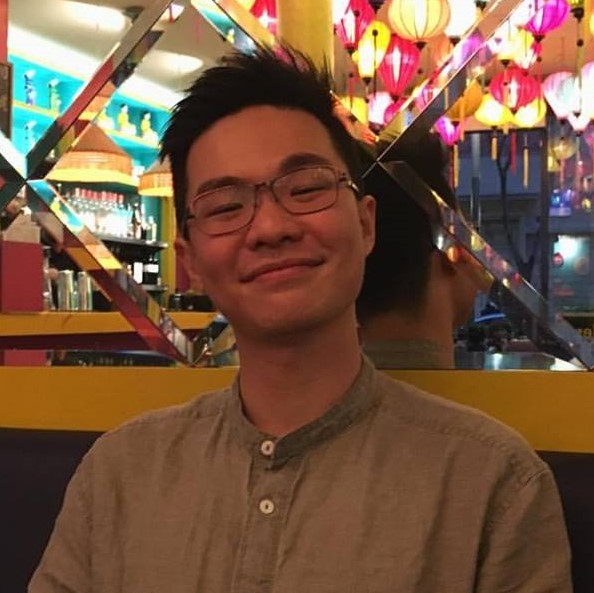 Richard Gorman
Founder, Geronimo
Business Mentor, Marketing Expert, Branding Expert | Expert in Business Design, Branding and Marketing
Richard is an experienced mentor and has coached in several Startup Weekends in KL. After he left his designer job in London and back to Malaysia, he co-founded of "Sunrise Enrichment", an institution where students and dropouts could pursue an education, an opportunity that was not available to these group of people through the conventional schools in Malaysia. Fast forward to 2017, he started another e-commerce venture by mentoring and train those who wish to sell goods online locally & internationally.
Mentor #4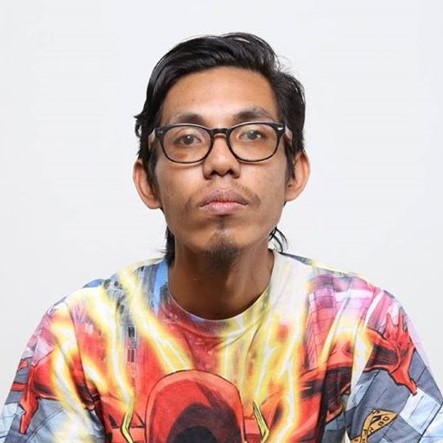 Ahmad Shah
CTO, Ombré
Tech Expert, Business Mentor | Expert in Tech, Advertising, eCommerce
Ahmad Shah has been working in various industries such as eCommerce, advertising, construction and network for almost 10 years. He was involved in building solutions for both government and private sectors, focusing on web technologies.
Mentor #5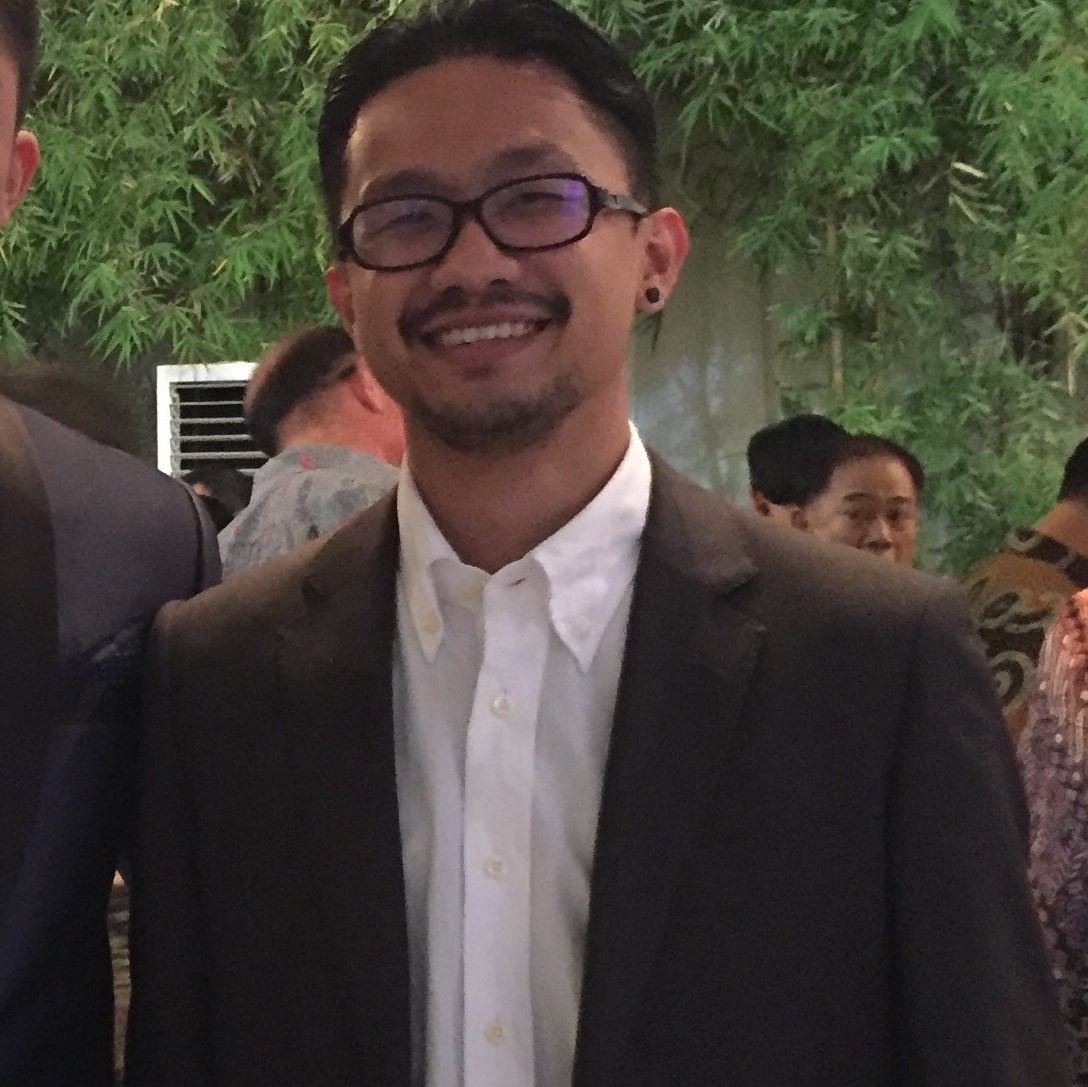 Vimal Kumar
CEO, Yellow Porter
Industrial Expert, Business Mentor | Business Development, Operations, Project Management, Business Planning & Strategy
With the notion that he has no special talents, just passionately curious about things, Vimal started out his career as an Engineering Grad in a Management Consulting firm. An odd choice to begin with, but the decision was driven by his desire to understand how organisations function from an economic standpoint. A chance meeting provided him with the opportunity to join AirAsia X during a time where the low-cost long-haul airline was anticipating rapid growth in the coming few years. After spending close to 6 years within various departments in the airline, he left to join a tech startup bent on disrupting how entertainment content was being consumed, iFlix. In January 2017, he started Yellow Porter with fellow co-founders and 1 year 6 months later, 2 rounds of funds raised, the journey continues.
Mentor #6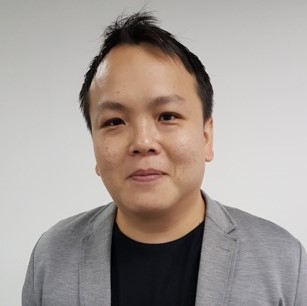 Stan Chew
Country Manager, KNOREX
Business Mentor, Marketing Expert, Branding Expert | Performance Marketing, Programmatic, Attribution, Marketing, Business Development
Stan is currently Country lead for Knorex, a leading tech provider of precision performance marketing technologies. He has 13 years of agency experience in project management, media planning, copywriting, strategic planning, new business development, heading a media agency, launched a performance marketing division for one of the largest communications agencies before taking the plunge deep into the ad tech space. Now, he is tasked with building up Knorex presence, sales and marketing, partnerships and Malaysia operations. What drives him crazy is unlearning the bad habits that kept him alive for the past 13 years and acquiring new skill sets that will keep him growing for the next 15 years.
Mentor #7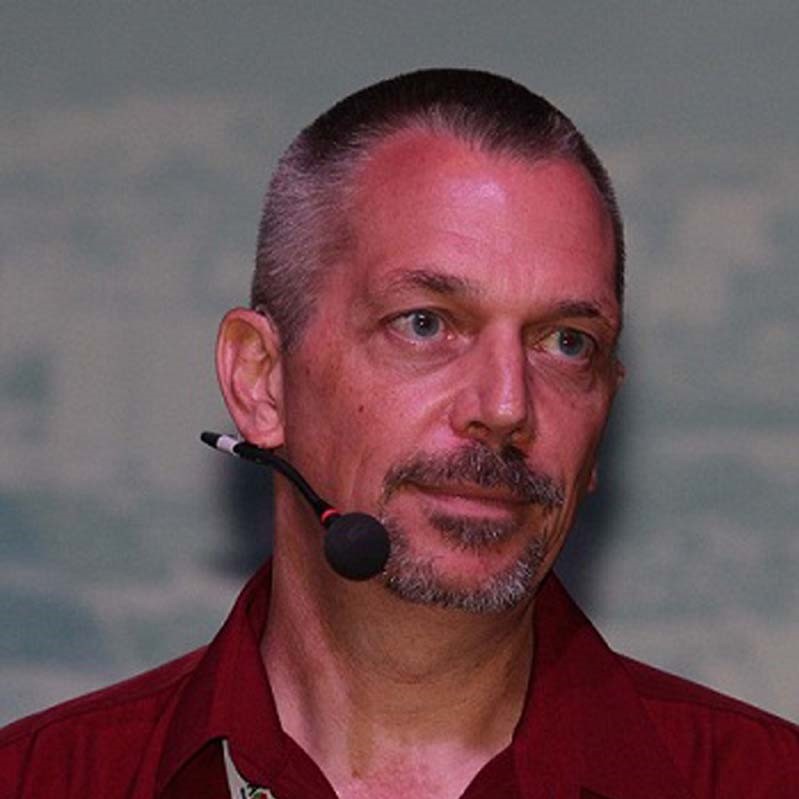 Dr Frank J Peter, Ph.D.
Principle Trainer, Skills Academy (Malaysia)
Marketing Expert | Expert in Google Adwords, Google Analytics, Social Media Marketing
I have over a decade of experience in applying and teaching cutting-edge digital marketing techniques from e-Commerce, Google AdWords and Google Analytics to Social Media Tactics. I always look forward to sharing my expertise with companies and individuals who are looking for a head-start in these areas.
(https://www.linkedin.com/in/drfrankpeter/)
Mentor #8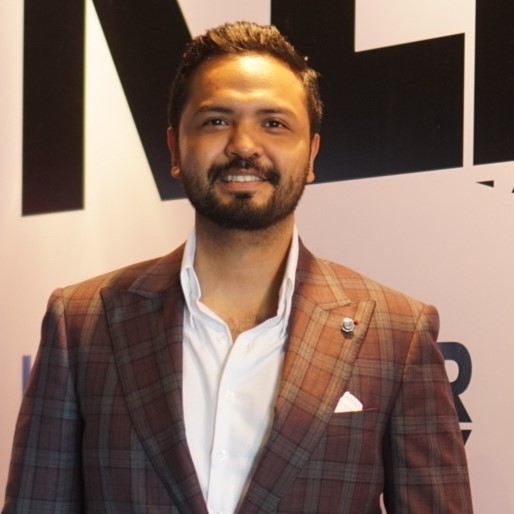 Imran Sheik
Founder and CEO, Ombré

Business Mentor, Marketing Expert, Branding Expert | Expert in Fashion, AI, Marketing

Legal graduate. Former retail fashion consultant at Topman. Started a cafe business (Jibril) while still in law school, now making RM2.5 million in annual revenue.

Mentor #9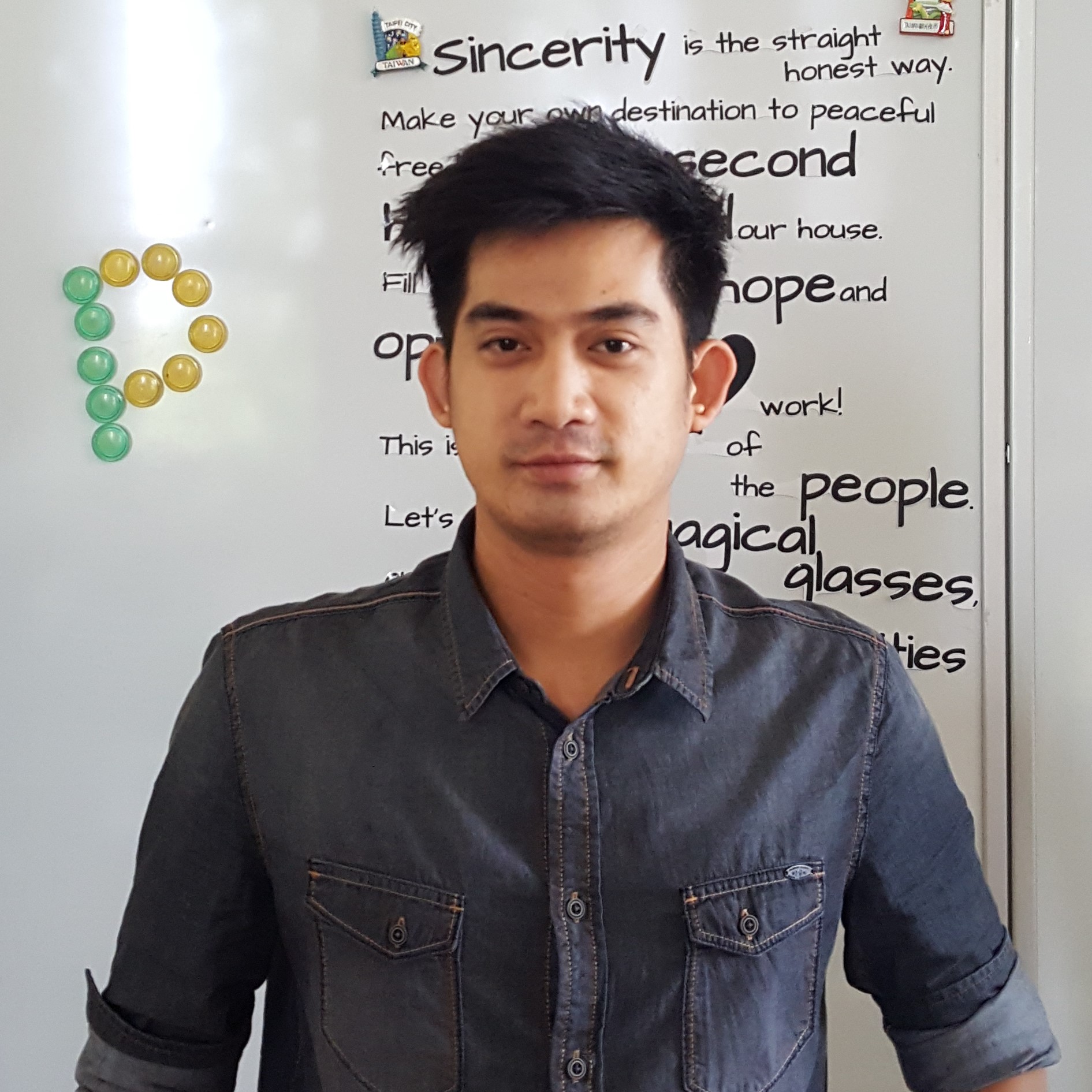 Sereyboth Van
Co-founder & CTO at MotionsCloud

Business Mentor, Tech Expert | Expert in Techie, Project Management, Digital Marketing

I am a co-founder of insurtech startup based in Munich Germany. As an experienced software engineer and a business partner, I have a strong sense of how to bring startup idea into execution and will be able to help with business, marketing, and branding ideas.
Mentor #10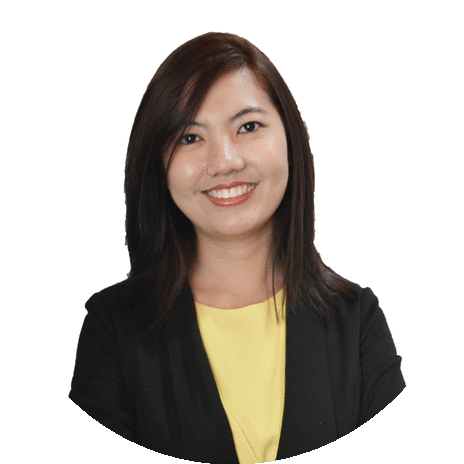 Mallory Loone
Startup Mentor and Certified Personal Development Coach

Business Mentor | Startup Coach, Entrepreneur, Certified Personal Development Coach

Currently, Mallory is taking a break before pursuing her next ventures and looking to mentor more young talents along the way. But prior to this, she was CEO and co-founder of Thriving Talents Pvt. Ltd, a Talent Development company and together with her team, they have grown the company to a level that serviced Fortune 500 companies such Microsoft, General Electric, 3M and Petronas as well as crossed borders to countries like Singapore, Thailand, Vietnam, Australia, India, Indonesia and London. As the CEO of Thriving Talents, she was recognized as the Top 100 Global Training & Development Coach of the Year in the World, by the World Human Resources Congress, which surprised the Human Resources industry, as she too was the Youngest Winner this year.

In 2015, she launched her 2nd business – TalentLinkz Resources after having raised RM 200,000 in seed investment, an online platform that matches Talents to Opportunities.

Mallory has also been a Certified Motivational Coach since 2015 and she has been a Millennial Coach ever since, bringing out the best in young talents to further shine in their personal, career, entrepreneurship, and relationship goals. She was also TEDx speaker where she spoke on "Breaking the Women Code". She was also recognized by President Barack Obama as a trainer and leader of the Young Southeast Asian Leaders Initiative (YSEALI), where she had the privilege to attend a town hall with the President
during his visit to Malaysia. She was also the first Project Director of the Junior World Entrepreneurship Forum- Malaysia where she led the Malaysian chapter to be the fastest growing chapter in the world.

Mentor #11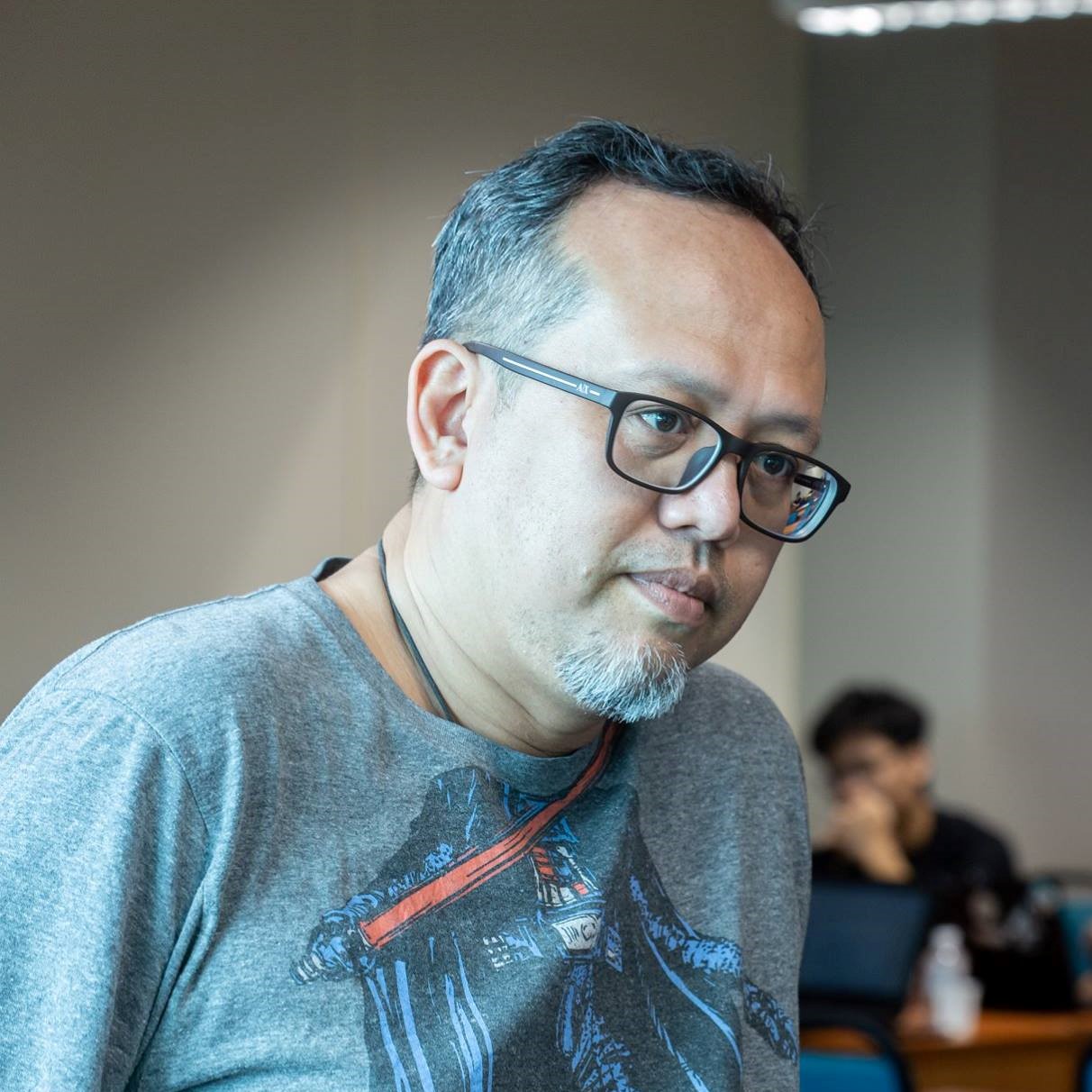 Mohd Reezan
General Manager, Remote Year

Business Mentor | Serial Entrepreneur

Mohd Reezan is a Serial Entrepreneur, Financier and General Manager of Remote Year! He is really passionate about mentoring the youngsters and guiding them with a strategic approach. His advice and support have always been an eye-opener for everyone who has received his mentorship.
Mentor #12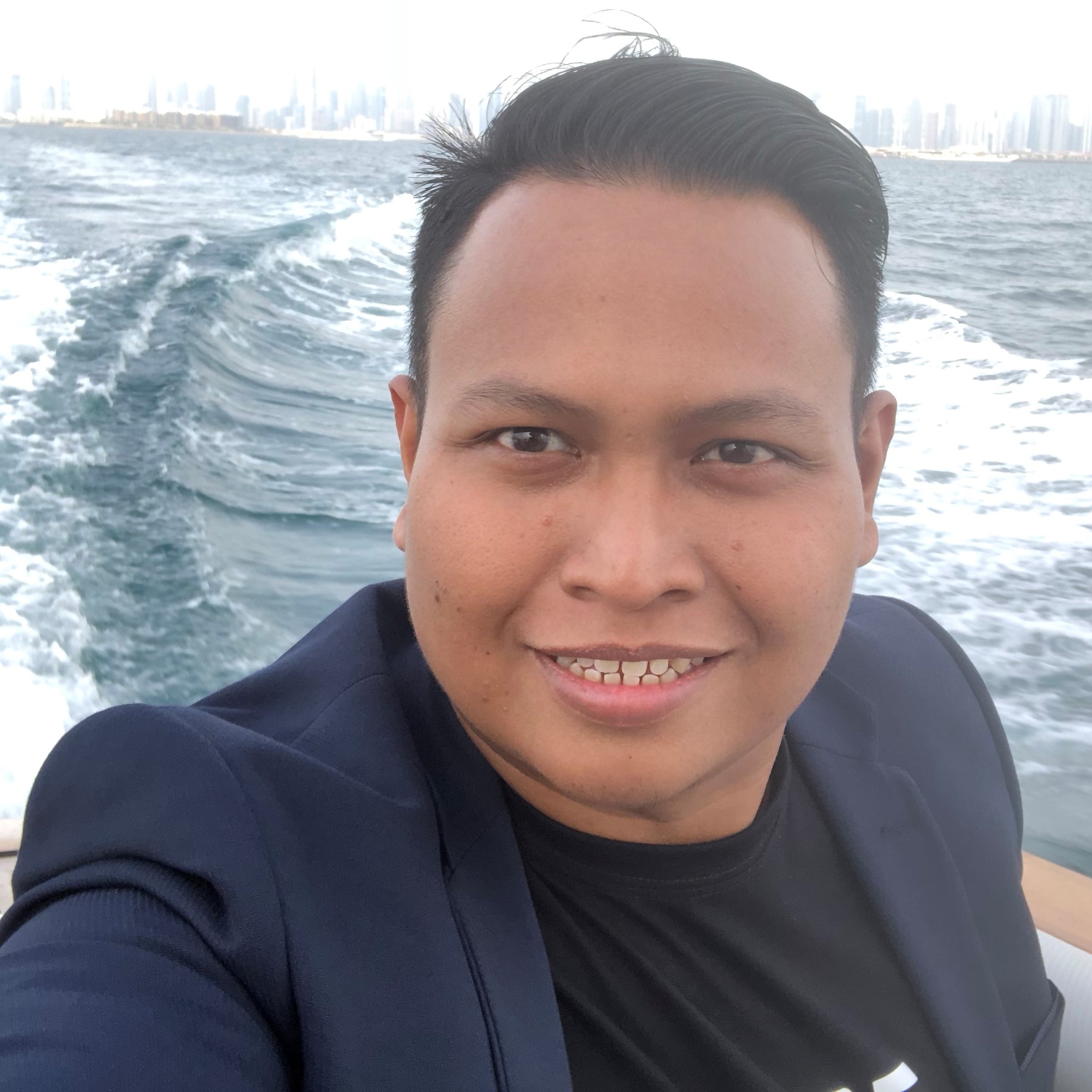 Mohd Hafiz Safie
Founder and CEO, Sparadise

Branding Expert | Expert in Ui/ UX, Product development, Entrepreneur

Mohd Hafiz Safie is a user experience and interface professional who has worked actively in the web industry for over a decade. He specializes in information architecture, interaction design, usability, user interface and user research for web and mobile. Hafiz has created web and mobile experiences for many companies including KLCC, Celcom, Pos Malaysia Berhad, Government agencies and many more.

As the CEO of Sparadise and former Lead Product Design and UI/UX at AVANA, Hafiz works with teams closely to create product strategies that satisfy users and drive business goals.

He is actively involved in the tech community, helping as the adviser and mentoring to many startups company to answer two important questions before building a product – "Should you build this?" and "Why?".
Mentor #13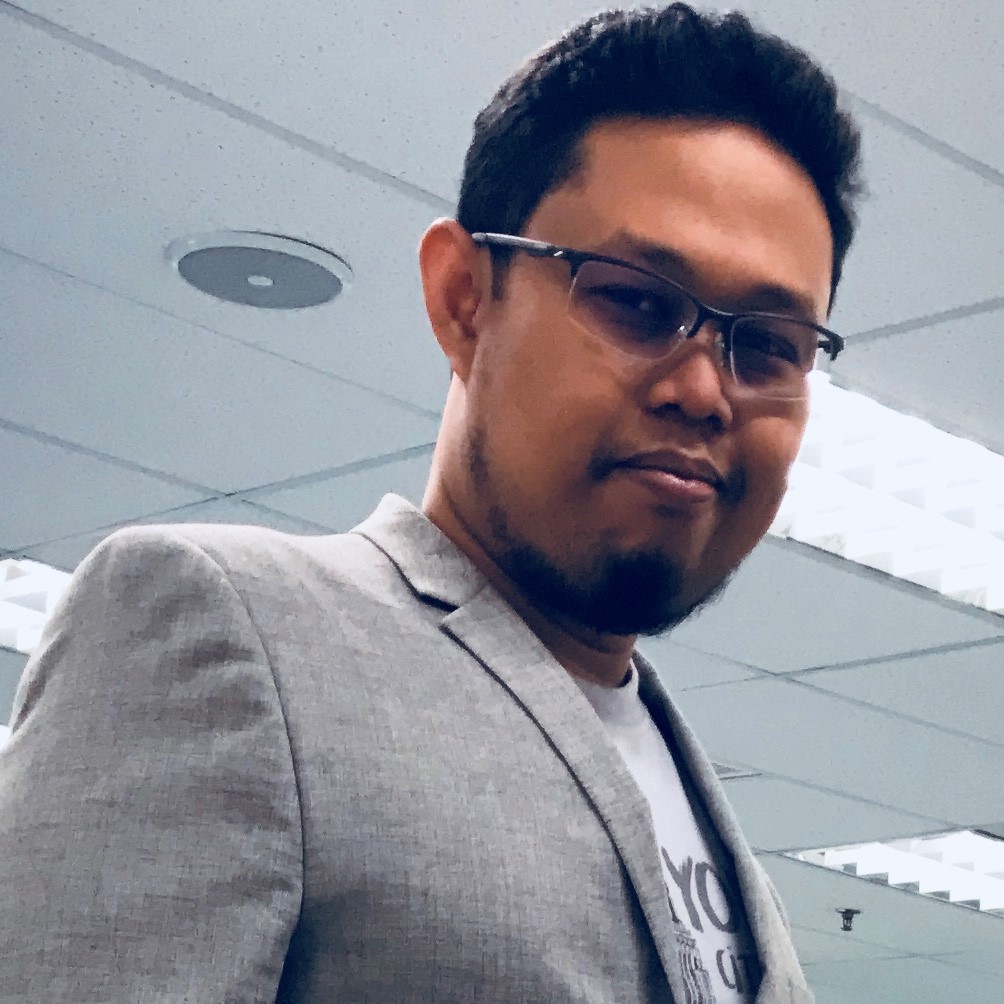 Dr Syahril Anuar Idris
CTO, Krenovator (PSI Global Sdn. Bhd.)

Tech Expert | Expert in Tech, Engineering

Syahril Anuar Idris is a PhD graduated of UTEM specialized in Autonomous & Intelligent Mfg. With 6 years of R&D experience in industrial and 4 years of research in Mfg. Eng., Dr. Syahril able to identify skill and knowledge required for industrial.

Mentor #14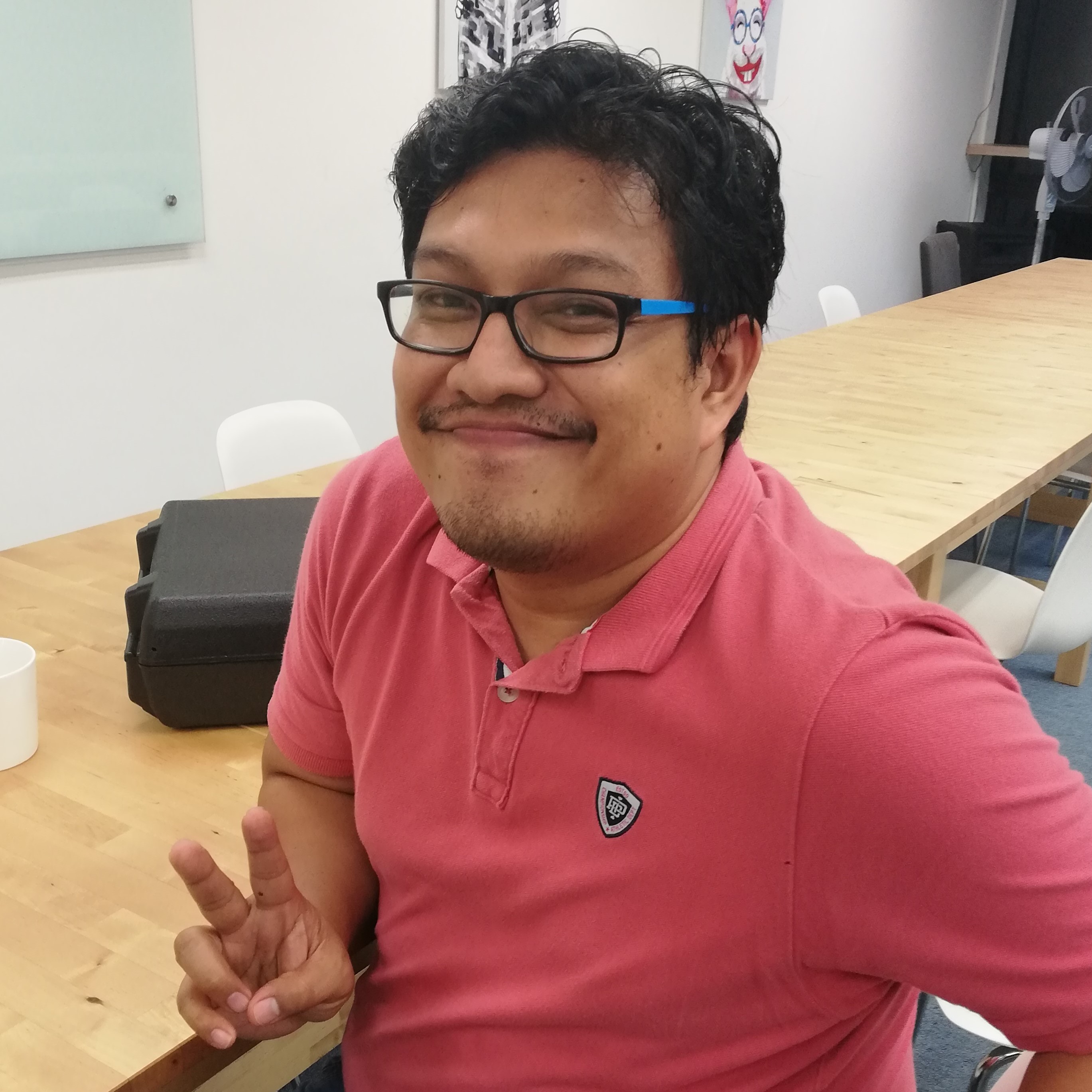 Muhammad Iqbal Baharum
Advisor, #MyEdTech and Startup Company

Tech Expert, Business Mentor | Expert in Tech

CTO of Eartistic Sdn. Bhd and an advisor for MyEDTECH

Mentor #15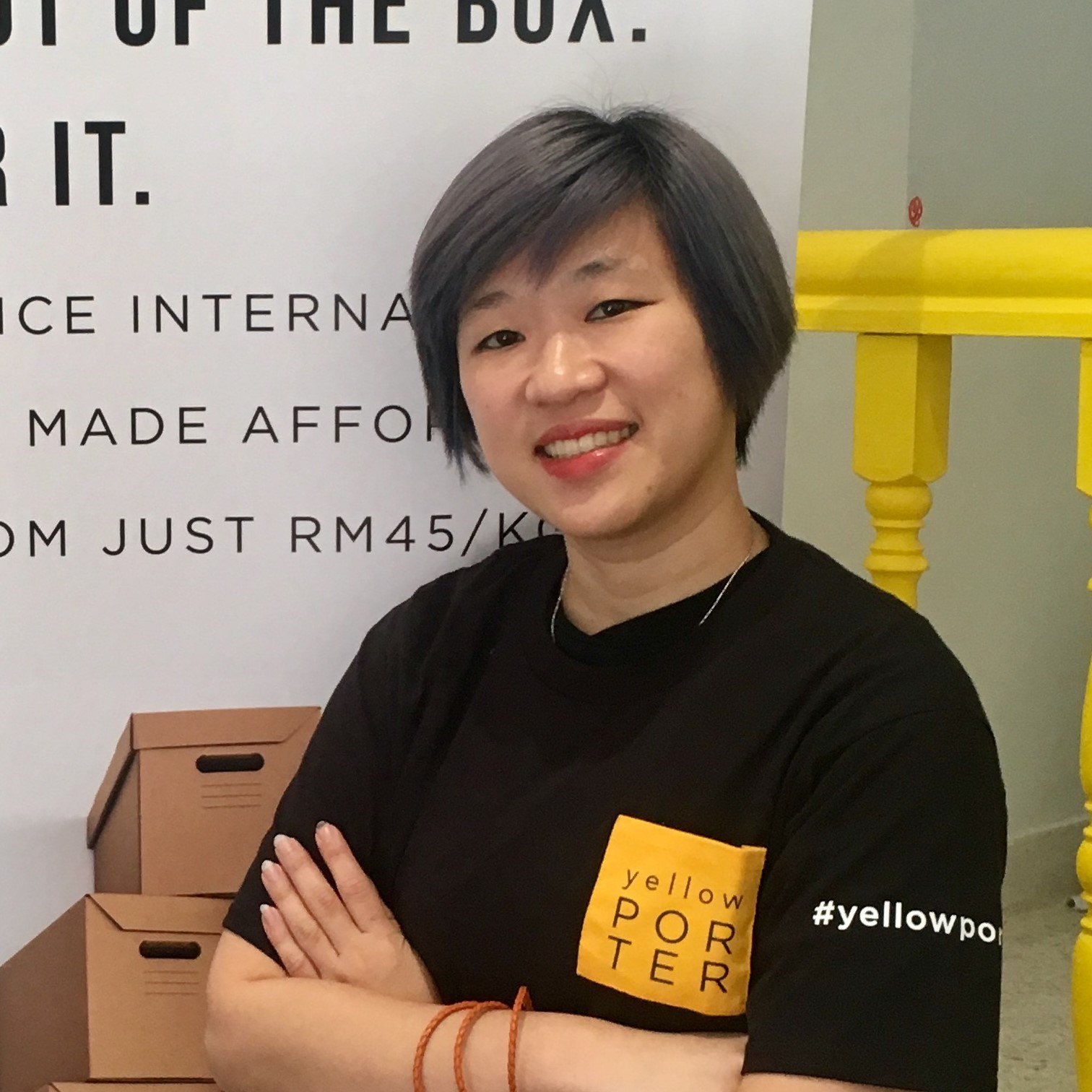 Caroline Wong LQ
Head of Commercial, Yellow Porter

Marketing Expert, Branding Expert | Expert in Marketing, Marcomm, Digital Marketing, Brand Activation, Partnership, Advertising, SME Events, Community Engagement

Forged in the fires in marketing agency life, this petite cili padi, whose hair color changes more times in a year than the 4 seasons, spent 7 years handling big-name clients such as Citibank Malaysia, F&N Seasons Malaysia to Digi in the creative advertising industry. When the time came to branch out, the allure from the corporate world was too much to resist in which she went to lead marketing, communications and brand activation at AirAsia BIGand later on at Maxis before taking up the challenge as the Head of Commercial at Yellow Porter, a company at its inception stage who is trying to disrupt the way cross-border e-commerce transaction happens.
Mentor #16

Indhran
CEO, Sunshine Digital

Marketing Expert, Branding Expert | Expert in Storytelling for Funding

I'm CEO and Founder of Sunshine Group, an integrated communications group that helps brands gain visibility, generate leads and grow exponentially.

Before setting up Sunshine in Australia in 2008, I worked at the HSBC Group, one of the largest banking and financial services institutions in the world, where I rolled out brand driven initiatives for 33,000 HSBC employees impacting 80 million customers worldwide. My efforts contributed to HSBC's spectacular leap to No. 23 on The Interbrand Best Global Brands list (ahead of Nikeand Apple) in 2008.

Over the years, I've helped enhance brands such as HSBC, Electrolux, Frost & Sullivan, University of Oxford, GEMS Education and AstraZeneca Careers to name a few. Brands trust me to develop provocative, distinctive, and credible stories to enhance their reputation as innovators, trusted advisors, and global thought leaders with audiences that matter most.
Mentor #17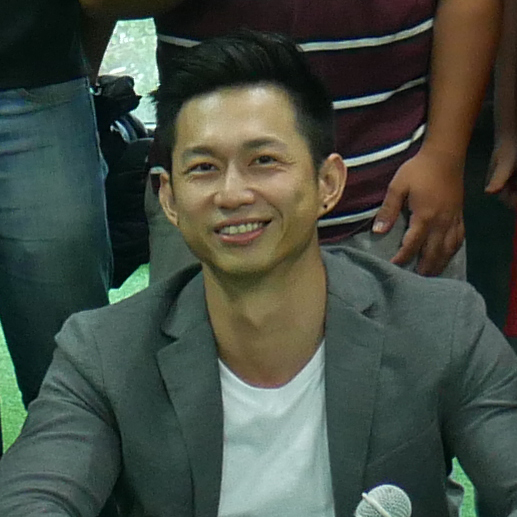 Roger Wong
Head of Digital, Shock Media Studio

Industrial Expert, Business Mentor, Tech Expert, Marketing Expert, Branding Expert | Serial Entrepreneur

Being a 23/8 online hustler || Making people buy shit online using the ROGER METHOD || Using the same tricks to pick up your dream girl/man to get more customers without being cheesy || Using Bio-hacking tricks to make you 2.45% smarter than the rest of the people in the room

Over 15 years of digital marketing experience.
Started his first venture at the age of 12.
Has different business ventures for the last 17 years (with both successful exits and failures).
A practitioner and startup coach of the Lean Startup Company Methodology.
Mentor #18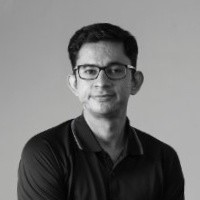 Sailesh Wadhwa
Chief Strategist, Edelman

Branding Expert | Expert in Brand Marketing, Business Consulting, Turnarounds

I've been part of several business turnaround and transformation challenges in my profession. Currently, in my fourth consecutive business transformation assignment, I'm hoping to share learnings as I've been helping and interacting with both large & small scale startups and grownups.
Mentor #19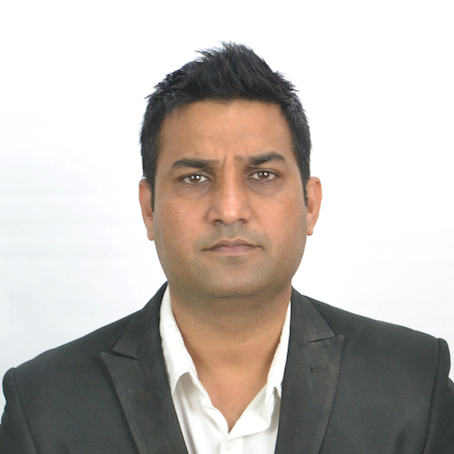 Aman Kapoor
VP, Technology Architecture, Astro

Business Mentor, Tech Expert | Expert in Fintech, AI (Machine Learning), Media (OTT), Microservices,AWS CLOUD Certified

15+ years of technology experience in consulting & implementation with global technology companies. I have led and built engineering & architecture teams in a wide range of industries across e-Commerce to Digital Media and Mobile Communication with extreme ownership. I believe in building a sustainable technology ecosystem supported by an active engineering community.

Mentor #20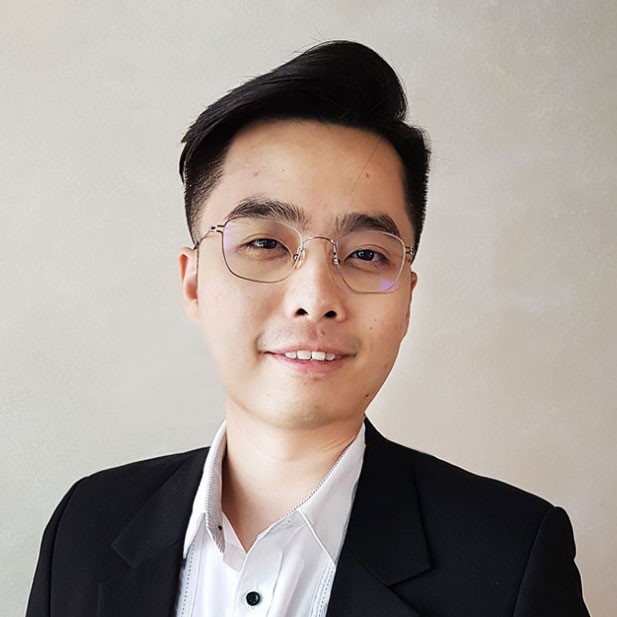 Issac Ng
CTO, Surge

Business Mentor, Tech Expert | Expert in Prototyping, UI/UX Design, Machine Learning

A software engineer from .Net environment turned full stack web developer having worked on multiple technologies. Worked on more than 100s of client projects, able to map out the best tech stacks for MVPs or for scale. Currently leading a team in machine learning & data science applications.
Mentor #21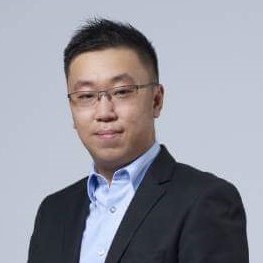 Steven Tang
Group Branding, EcoWorld

Branding Expert | Expert in Banding, Marketing

Started as sales and marketing and now leads a team of 7 in charge of branding for EcoWorld.
Mentor #22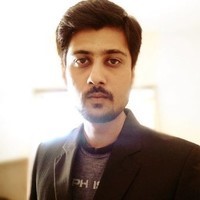 Soham Roy
Co-Founder, Expostores

Business Mentor, Marketing Expert | Expert in Entrepreneurship, Strategy, GTM

A tech (Fintech & Blockchain) entrepreneur and a former strategy expert, with 9 yrs of experience working across industries like Tech, Media, Banking and Supply chains
Mentor #23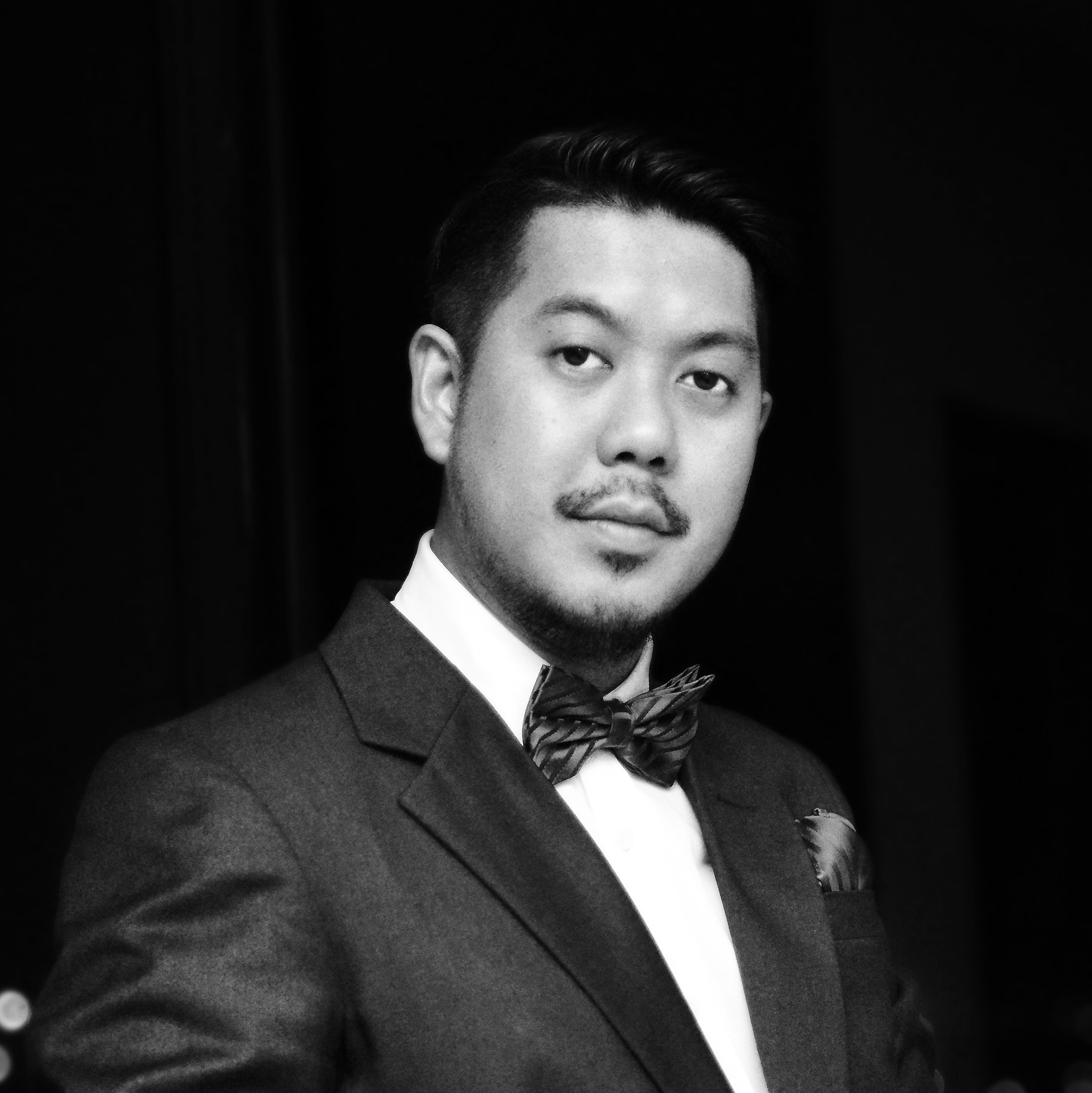 AJ Azizul
CEO, Creative Director & Brand Architect of WE ARE VM

Expert in Branding, Advertising, Printing (Digital & Offset), Paper Engineer, Corporate Identity | Business Mentor, Branding Expert

AJ is a Founder of We Are VM (Vector Media) Sdn Bhd, Poets & Creators (P&C) #pandcmy brand and Associate Partner as Brand Architect for several advertising agencies. He is now expanding his biggest mission in Analog Arts Digital Works by forming a quality creative arm by building the operation that focuses on adapting, accelerating and leveraging creative innovation from notions to emotions.

His 'Right Brain' made him as Senior Designer @ Creative Craft SB, GUI Artist @ Game Brains, Art Director @ Pintar Media and finally achieved his dream by opening up new creative networking hub + lifestyle store + dessert lab + printing bar to serve creative enthusiast.

Buzz him as AJ is a serial moviegoer and very resourceful food hunter.
Mentor #24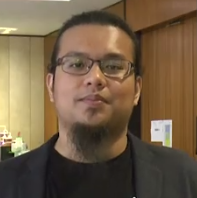 Khairul Izuan
CEO, Dagang Algomecs

Industrial Expert, Business Mentor, Tech Expert | Expert in Supply Chain Management, Category Management, Procurement & Expediting, Sourcing, Mechanical Engineering, Islamic Studies, Project Management

Co-founder of Algomecs. Engineering graduate with more than 6 years professional experience in supply chain management with multinational companies. Still new to the start-up ecosystem but feel really positive with the experience so far. Passionate about education in science, technology, engineering, math and Islamic studies.

Mentor #25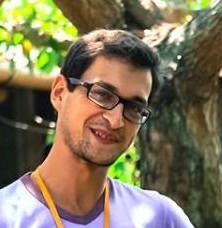 Mike Babiy
Product Lead, Vidi

Business Mentor, Tech Expert | Expert in Roadmap & Priorities, MVP, Validation

Founded, ran for 7 years and sold a b2c business back in Siberia while living in Bali, Indonesia. Currently in a Malaysian travel startup called Vidi, a mix of UGC and eCommerce.

Mentor #26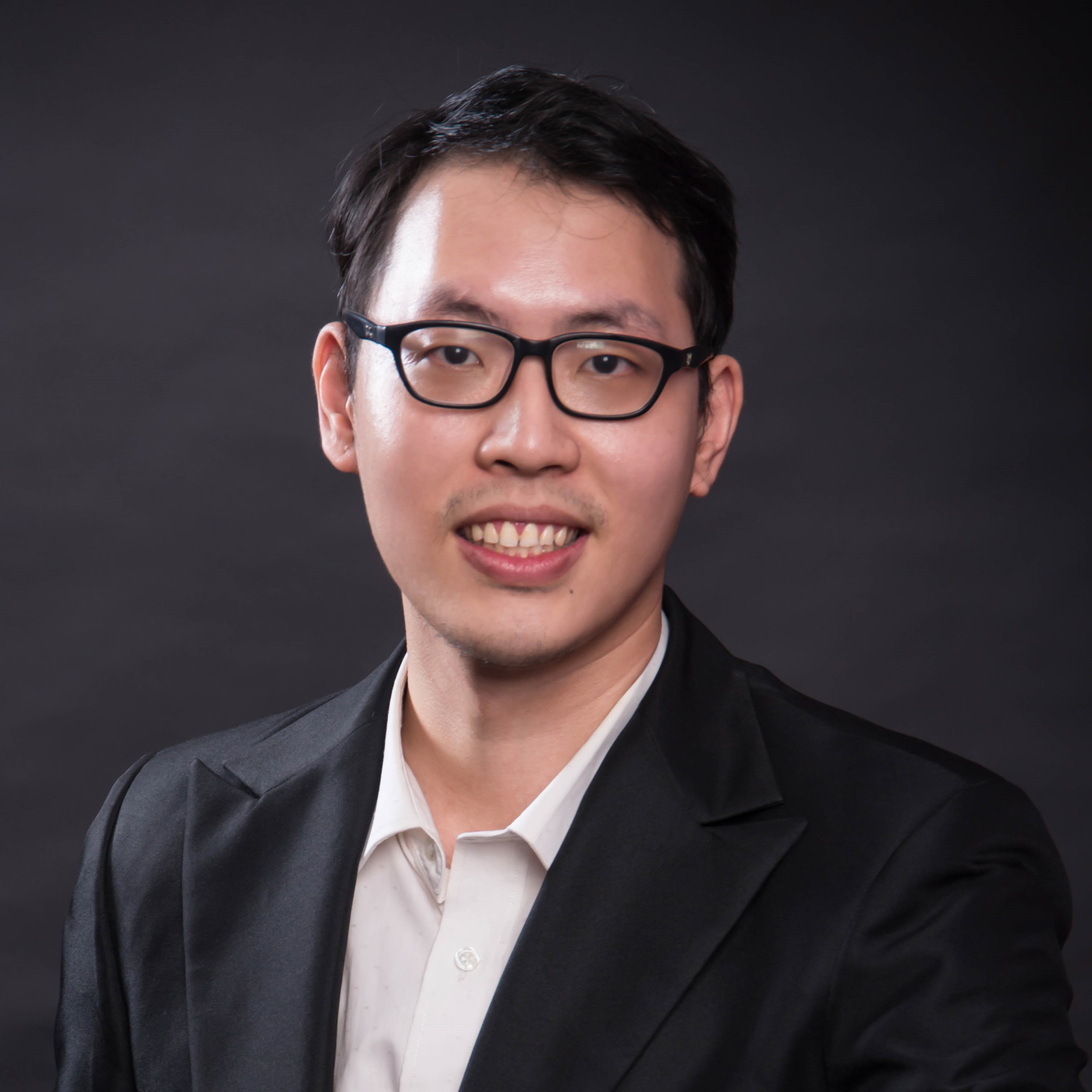 Julian Yong
General Manager, Thriving Talents

Business Mentor, Marketing Expert | Expert in E-commerce, Facebook Marketing, Peak Performance coach

A Passionate Learner-turned-Educator, Speaker & Coach with areas of specialization in E-Commerce, Digital Marketing, Social Media, Tech-Entrepreneurship and Building Online Communities, Julian Yong is a Certified Trainer, General Manager & Head of 'Everything Online' with Thriving Talents. He is also a sought-after E-Commerce Consultant, having worked with clients, primarily in the U.S.A. on Google Keywords, Website Creation, Digital Mall Building via Shopify and various Social Media Advertising mediums like Facebook, Google Ads, and Instagram.
Mentor #27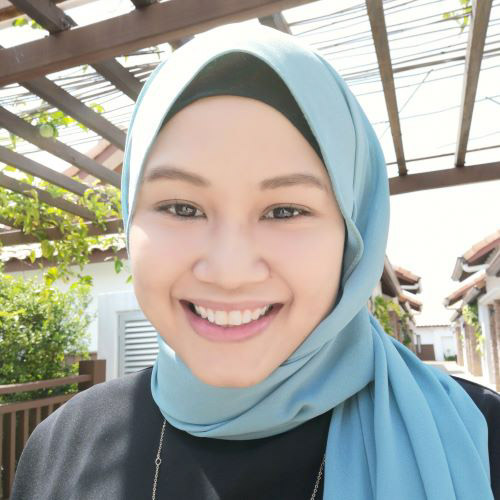 Marlina
Manager, Astro
Marketing Expert, Branding Expert | Advertising, Content and Marketing
I have a passion for media. Design has always been a great part of my life, using almost any form of media I am able to produce a perfect representation of an idea.
Mentor #28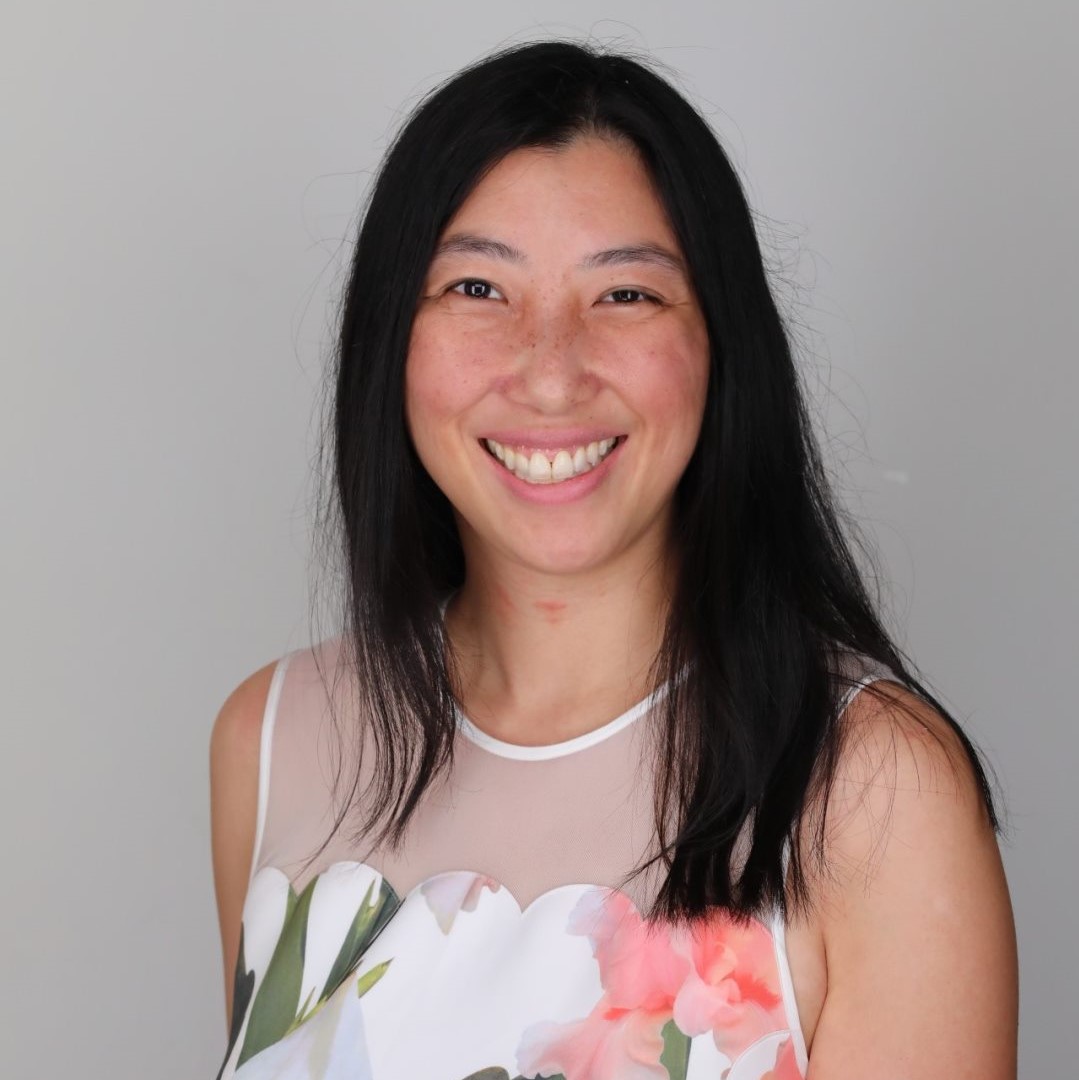 Hua Wang
SmartBridge Health
Business Mentor | Expert in Telemedicine, Law, Strategy
Hua Wang was a private equity lawyer at Proskauer, in-house counsel at Cisco Systems, and a Global Scholar at the Kauffman Foundation. Hua graduated from Duke University and Northwestern University School of Law. Prior to law school, Hua was an investment banking analyst at Lehman Brothers and a healthcare strategy consultant at Accenture.
---
Refund Policy: No refunds will be granted within 7 days of the event if food and drink have already been ordered. Apologies for any inconvenience this may cause.
Terms of Participation Agreement: It is our job to provide you with an incredible networking and learning opportunity. Our intention is that you meet some amazing people that you might actually start a company with, build relationships with coaches, and learn from your peers. The event is intended to be a collaborative forum for sharing, learning, building, and having fun. As such, by registering as a participant, you acknowledge that any ideas shared by you or anyone else over the course of the event are contributions to the overall experience and community. If you as a participant are worried about someone stealing your ideas, please reconsider your participation in the event itself or simply refrain from sharing specifics about your idea.
As a member of your startup community, you agree to be inclusive of any and all people and their ideas. You agree to act professionally, treat everyone with respect, and treat the event facilities with proper care. You agree that you are responsible for any accidents or damages that you cause. You also agree to not hold Techstars Startup Weekend, your local volunteer team, or any of the event supporters liable for any loss, damage, injury, or any other unforeseeable incident.
By Participating at the event, you grant Techstars Startup Weekend permission to capture photo/video of the event. You can find the exact legal terms on our FAQ Page but to summarize, we want to share your success with the world.
By submitting your information above you agree to the Techstars website's Privacy Policy, and you consent to receive email communication from Techstars and its programs about events and updates that may interest you.