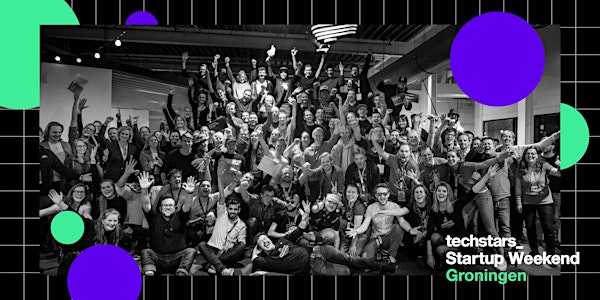 Techstars Startup Weekend Groningen 2022
Launch a startup in just 54 hours!
When and where
Location
Euroborg Stadion Boumaboulevard 41 9723 ZS Groningen Netherlands
Refund Policy
Refunds up to 7 days before event
About this event
Begin a startup in just 54 hours! Startup Weekend Groningen is a 54-hour event, which helps to inspire, support, and empower people to become entrepreneurs. Startup Weekend is perfect for:
People who have a great idea;
Those who wonder what it would take to be an entrepreneur or;
People who just want to learn more about startups!
Participating is a great way to expand your network and learn new skills.
Learn what it takes to create a startup and experience entrepreneurship first-hand.
Is this event for me?
If you are interested in entrepreneurship and startups the answer is most likely yes! Whether you are a serial entrepreneur or new to the startup scene, you'll fit right in as long as you are motivated to build a product or startup and are open to new ideas. We believe that great ideas can come from anywhere.
Who can join Startup Weekend Groningen?
Creatives - You are a creative thinker or designer who likes to solve complex problems
Inspirators - You are someone who takes charge, are interested in others and have the wildest ideas
Connectors - You are a natural networker who is business & sales minded and knows how to promote a genius product or service
Builders - You are a developer or a maker who creates awesome websites, apps or products from the ground up
Why do I have to choose a role?
A startup needs different types of people and skills to make your company successful. You need thinkers, doers.
Everyone who attends the event is expected to come without a team and then join and participate with a team at the event. Each team can consist of a maximum of 8 people.
Why does a ticket cost 85 euro?
As you might imagine, organizing an event of such scale costs a lot of money. Luckily, we have a lot of sponsors who help us keep the ticket costs down. For the ticket price of 85 euro you get:
dinner on Friday, Saturday and Sunday
breakfast and lunch on Saturday and Sunday
free drinks the whole weekends (Softdrinks, alcoholic drinks, coffee, tea)
the best coaches in the north of the Netherlands
inspiring workshops to improve your startup idea
a goodie bag filled with gadgets from various companies in Groningen
a weekend filled with fun, surprises and new friends
Do I have to participate in all three days?
Everyone who participates in the event is expected to be present all weekend. Your team is depending on you and your skills. Feel free to talk to us if you have any concerns about the event. You are of course free to leave the event if you don't want to continue. But please discuss it with your team first and inform the organizers.
Can I pay at the door?
No, it is not possible to pay at the door. If you are not able to buy a ticket on Eventbrite, please contact us so that we can help you.
Do I have to pitch an idea to join Startup Weekend Groningen?
It is not necessary to pitch an idea to join Startup Weekend Groningen. But we highly encourage you to! You can pitch an idea you've been thinking about for years, or something you think of at the last minute during the event.
Please don't pitch an idea that you've already been developing or have been working on outside of Startup Weekend. The point of the event is to learn how to go from ideation to product.
Pitching provides invaluable practice for public speaking. You won't regret pitching, but might regret not pitching.
What should I bring for an in-person event?
Laptop/Portable Computer
Power cord for Laptop
Notepad and pen
Business cards (or a business card app)
Your phone - feel free to take pictures or video of the event
Lots of energy!
I have allergies, what should I do?
You can share your food allergies with us in the checkout form. We will make sure there is enough food for you the whole weekend :) You can always send us an email if you have any questions: groningen@startupweekend.org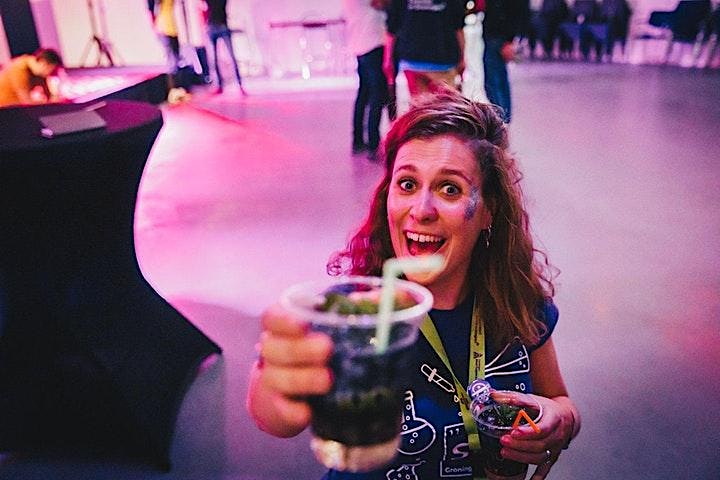 Refund Policy
Refund Policy: please reach out to your organising team for a refund at groningen@startupweekend.org
No refunds will be granted within 7 days of the event, as food and drink have already been ordered. Apologies for any inconvenience this may cause. If you have a special exception, please let your event organizing team know.
Terms and Conditions
Terms of Participation Agreement: It is our job to provide you with an incredible networking and learning experience. Our intention is that you meet some amazing people that you might start a company with, learn from mentors as well as learning from your peers. The event is intended to be a collaborative forum for sharing, learning, building, and having fun. As such, by registering as a participant, you acknowledge that any ideas shared by you or anyone else over the course of the event are contributions to the overall experience and community. If you're very concerned, you can limit your pitch to the rough outline of the idea without giving away key information.
As a member of your startup community, you agree to be inclusive of any and all people and their ideas. You agree to act professionally, treat everyone with respect, and treat the event facilities with proper care. You agree that you are responsible in the event of any accidents or damages that you cause. You also agree to not hold Techstars Startup Weekend, your local volunteer team, or any of the event supporters liable for any loss, damage, injury, or any other unforeseeable incident.
By participating in the event, you grant Techstars Startup Weekend permission to capture photos/videos of the event. You can find the full legal terms on our Communities Page, but to summarize, we want to share your success with the world.
By purchasing a ticket to a Techstars Startup Weekend, you agree to our Terms of Use and Privacy Policy. If you have questions please reach out to privacy@techstars.com.