Techstars Startup Weekend is a 54-hour event designed to provide experiential education for technical and non-technical entrepreneurs
About this event
Date: 5-7 novembre 2021
Lieu: Les Voisins, 105A Route des Jeunes, 1227 Carouge
As-tu une idée de startup ? As-tu envie de te lancer mais ne sais pas encore comment ? Ou tout simplement l'entrepreneuriat t'intéresse-t-il ?
Participe au grand week-end 100% entrepreneuriat à Genève !
Pour la 11ème édition, le Startup Weekend Genève revient avec son concept unique, ses coachs et son concours de pitch lors d'un week-end rempli d'apprentissage, de réseautage et d'expériences mémorables.
Rejoins-nous et la communauté mondiale du Startup Weekend pour créer la dynamique qui te permettra de te lancer avec force et motivation.
FAQ:
- Je n'ai pas d'idée startup, puis-je venir ?
Oui bien-sûr, tu peux travailler sur l'idée des autres et quand même en apprendre beaucoup sur l'entrepreneuriat.
- J'ai une idée startup, mais elle n'est pas technologique ?
Ce n'est pas un problème, tu peux être innovant avec des cupcakes ou une nouvelle fusée qui fonctionne mieux que Space X, toutes les idées sont bienvenues tant qu'elles sont innovantes.
- J'ai déjà une idée, vais-je travailler dessus?
Il faudra d'abord convaincre lors de ta présentation d'une minute le vendredi soir. La sélection des projets se fait par vote des participants.
- Qu'y a-t-il d'inclus dans le billet ?
Boissons, nourritures, cafés, coaching, lieux de travail et surtout un apprentissage et un réseau que tu garderas à vie.
À propos de Techstars Startup Weekend :
Un événement en personne de 54 heures conçu pour offrir une formation aux entrepreneurs techniques et non techniques.
Commençant par les présentations du vendredi soir et se poursuivant par le brainstorming du samedi et dimanche, l'élaboration de business plans et la création de prototypes de base, les Techstars Startup Weekends se terminent par des démonstrations et des présentations le dimanche soir.
Les participants créent des startups actives pendant l'événement et ont la possibilité de collaborer avec des personnes partageant les mêmes idées en dehors de leurs réseaux quotidiens. Toutes les équipes entendent les discours des leaders de l'industrie et reçoivent des commentaires précieux d'entrepreneurs locaux. Le week-end est centré sur l'action, l'innovation et l'éducation.
Que vous recherchiez des retours sur une idée, un co-fondateur, des compétences spécifiques ou une équipe pour vous aider à exécuter, Techstars Startup Weekends est l'environnement idéal pour tester votre idée et faire les premiers pas vers le lancement de votre propre startup.
Politique de remboursement
Politique de remboursement : veuillez contacter votre équipe organisatrice pour un remboursement à startupweekendgeneva@gmail.com.
Aucun remboursement ne sera accordé dans les 7 jours précédent l'événement, car la nourriture et les boissons ont déjà été commandées. Nous vous prions de nous excuser pour tout problème que cela pourrait causer. Si vous avez une exception particulière, veuillez en informer votre équipe organisatrice d'événements.
Terms and Conditions
Conditions de l'accord de participation : Il est de notre devoir de vous offrir une expérience de réseautage et d'apprentissage incroyable. Notre intention est que vous rencontriez des personnes extraordinaires avec lesquelles vous pourriez démarrer une entreprise, que vous appreniez des mentors et que vous appreniez de vos pairs. L'événement se veut un forum collaboratif pour partager, apprendre, construire et s'amuser. En tant que tel, en vous inscrivant en tant que participant, vous reconnaissez que toutes les idées partagées par vous ou toute autre personne au cours de l'événement sont des contributions à l'expérience globale et à la communauté. Si vous êtes très inquiet, vous pouvez limiter votre argumentaire aux grandes lignes de l'idée sans divulguer d'informations clés.
En tant que membre de votre communauté de startups, vous acceptez d'inclure toutes les personnes et leurs idées. Vous acceptez d'agir de manière professionnelle, de traiter tout le monde avec respect et de traiter les installations de l'événement avec les soins appropriés. Vous convenez que vous êtes responsable en cas d'accidents ou de dommages que vous causez. Vous acceptez également de ne pas tenir Techstars Startup Weekend, votre équipe de bénévoles locale ou l'un des supporters de l'événement responsables de toute perte, dommage, blessure ou tout autre incident imprévisible.
En participant à l'événement, vous accordez à Techstars Startup Weekend la permission de capturer des photos/vidéos de l'événement. Vous pouvez trouver les termes juridiques complets sur notre page Communautés, mais pour résumer, nous voulons partager votre succès avec le monde.
En achetant un billet pour un Techstars Startup Weekend, vous acceptez nos conditions d'utilisation et notre politique de confidentialité. Si vous avez des questions, veuillez contacter privacy@techstars.com.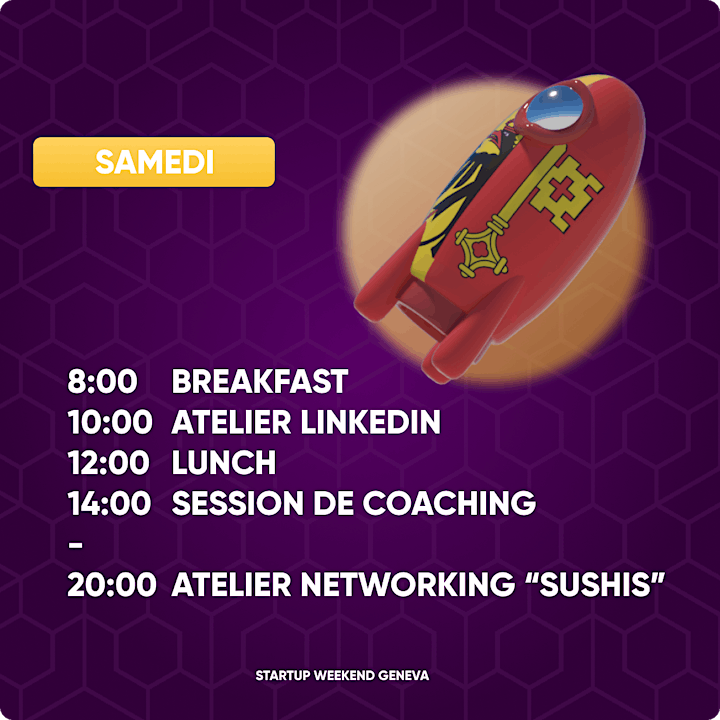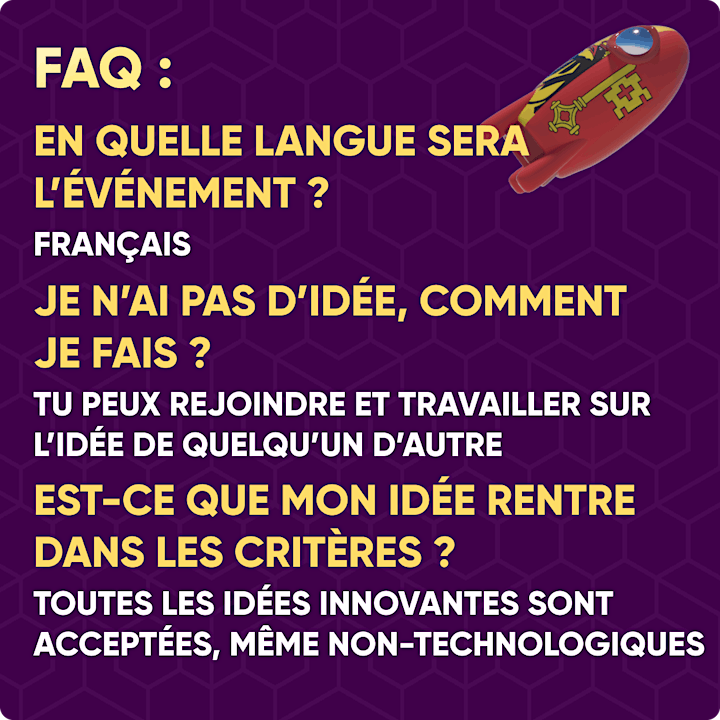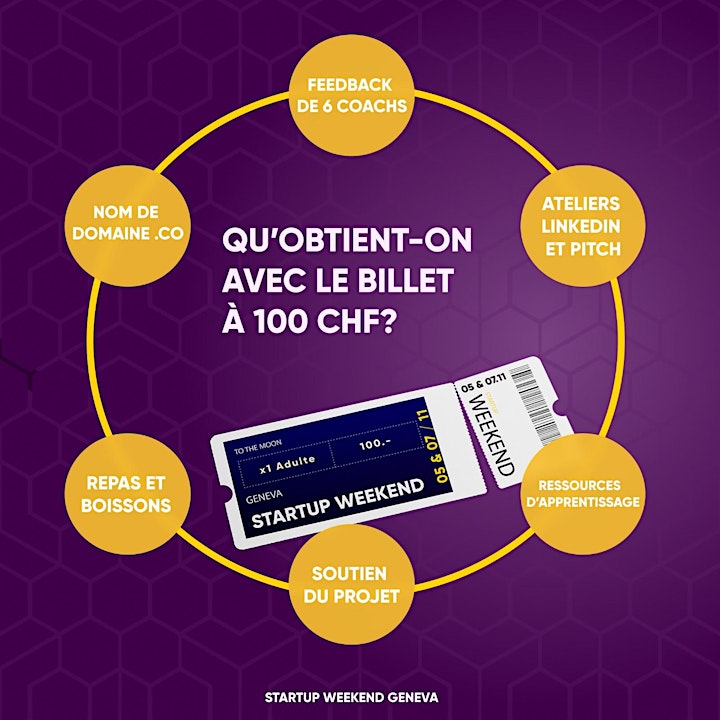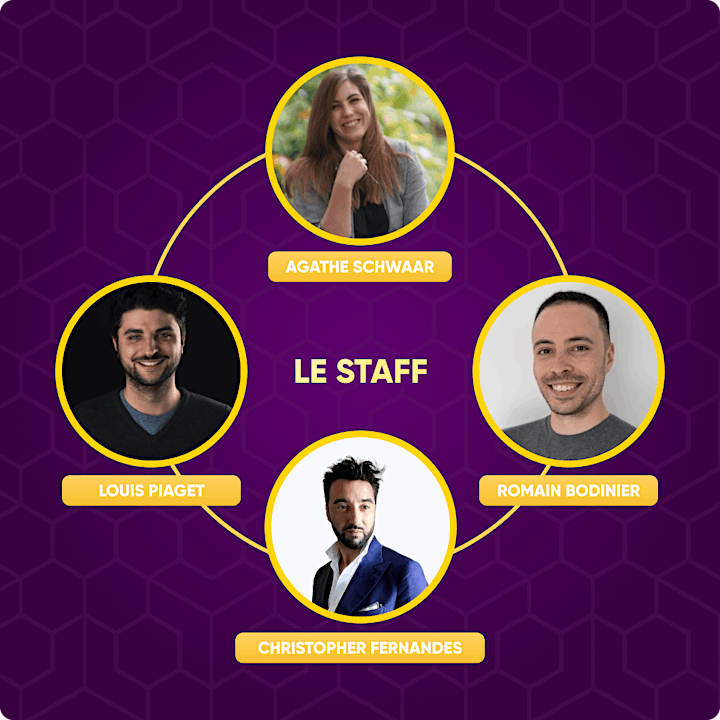 Organizer of Techstars Startup Weekend Geneva 2021
Techstars Startup Weekends are 54-hour events designed to provide superior experiential education for technical and non-technical entrepreneurs. Beginning with Friday night pitches and continuing through brainstorming, business plan development, and basic prototype creation, Techstars Startup Weekend will culminate with Sunday afternoon demos and presentations.
Participants create working startups during the event and are able to collaborate with like-minded individuals outside of their daily networks. All teams hear talks by industry leaders and receive valuable feedback from local entrepreneurs. The program is centered around action, innovation, and education.
Whether you are looking for feedback on an idea, a co-founder, specific skill sets, or a team to help you execute, Techstars Startup Weekends are the perfect environment in which to test your idea and take the first steps towards launching your own startup.