Description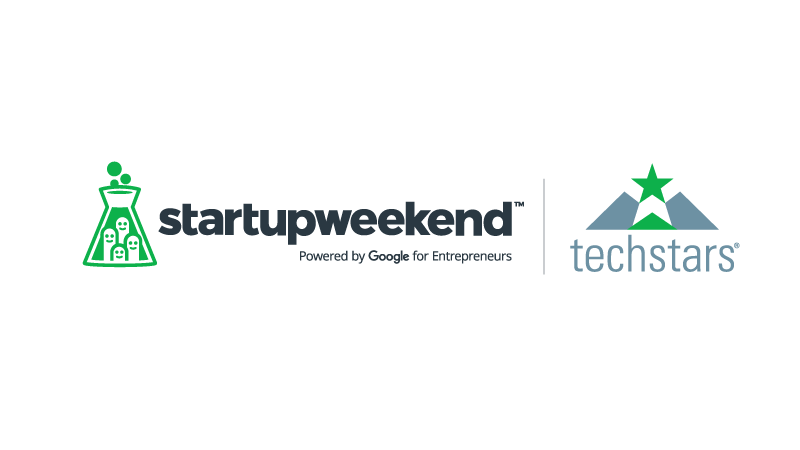 Can you really start a business in 54 hours? You CAN at Startup Weekend!
Techstars Startup Weekend is the place for startup enthusiasts, innovators, designers, developers, marketers and creatives to come together in one weekend to pitch, create and launch a business.This 54-hour event is dedicated to fostering new business ideas while strengthening the Fort Worth entrepreneurial community. The real value comes in working with incredibly driven and creative individuals to take an idea from concept to execution using lean tactics in a high pressure environment.
Friday Night: Meet, Pitch & Team Up
It starts with the Friday night pitch party where you pitch your idea to a room full of potential team members. Teams form organically around the best ideas and you'll start working on your company!
Saturday & Sunday: Collaborate, Work & Grow
Your team will work throughout the day building the business; planning, developing, designing and marketing. You will receive guidance, expertise and coaching from seasoned business owners volunteering their time to help you launch your business.
Sunday Evening: Final Pitch, Winners Selected, Celebrate & Network
You and your team pitch your new business to a panel of Fort Worth celebrity judges. Celebrate and network with weekend participants, coaches and judges as you prepare for the next phase of your startup journey. Judging of the final pitches starts around 4:00PM and festivities begin immeidately afterwards (around 6:00PM) including an after party at WeWork Clearfork to celebrate the weekend.
Why YOU should participate?
YOU are a skilled developer, designer, marketer or possess business or startup know-how...or you have a great idea that you want to turn into a business. No business is built by itself and startup's are more successful when they are supported by a team of experts with varied skills or lead by a visionary with great ideas. This is YOUR chance to be a part of something that can make a major difference in your life of the lives of others. YOU are needed.
Your idea should be something you have not previously worked on. The idea you pitch and the problem you set out to solve can span social, educational, financial, environmental, or other issues. Over the course of the weekend you'll be challenged to create a prototype of your MVP, or minimum viable product, that fits the needs of your target customer. You'll get feedback, iterate, and likely pivot your approach entirely! Important: You cannot have worked previously on your idea.
Your full weekend experience includes:

7 full (and delicious) meals over the course of the weekend

Benefits and discounts from our global partners

One-on-one time with amazing mentors

A new network of developers, designers, and entrepreneurs eager, like you, to change the world.

All the internet and coffee you can consume.
Get your tickets now before they are all gone! Be sure to get your tickets before October 26th and save 50% on the cost of your ticket!
USE Promo Code EARLYBIRD for a $50 Savings through Oct 26th!
For complete event details, please visit Startup Weekend Fort Worth.
Here's the legal nitty gritty we have to tell you. But please read it.
Refund Policy: No refunds will be granted within 7 days of the event if food and drink have already been ordered. Apologies for any inconvenience this may cause.
Terms of Participation Agreement: It is our job to provide you with an incredible networking and learning opportunity. Our intention is that you meet some amazing people that you might actually start a company with, build relationships with coaches, and learn from your peers. The event is intended to be a collaborative forum for sharing, learning, building, and having fun. As such, by registering as a participant, you acknowledge that any ideas shared by you or anyone else over the course of the event are contributions to the overall experience and community. If you as a participant are worried about someone stealing your ideas, please reconsider your participation in the event itself or simply refrain from sharing specifics about your idea.
As a member of your startup community, you agree to be inclusive of any and all people and their ideas. You agree to act professionally, treat everyone with respect, and treat the event facilities with proper care. You agree that you are responsible for any accidents or damages that you cause. You also agree to not hold Techstars Startup Weekend, your local volunteer team, or any of the event supporters liable for any loss, damage, injury, or any other unforeseeable incident.
By Participating at the event, you grant Techstars Startup Weekend permission to capture photo/video of the event. You can find the exact legal terms on our FAQ Page but to summarize, we want to share your success with the world.
By submitting your information above you agree to the Techstars website's Privacy Policy, and you consent to receive email communication from Techstars and its programs about events and updates that may interest you.
Organizer of Techstars Startup Weekend Fort Worth Nov. 9th-11th
Techstars Startup Weekends are 54-hour events designed to provide superior experiential education for technical and non-technical entrepreneurs. The weekend is centered around action, innovation, and education. Techstars Startup Weekends are the perfect environment in which to test ideas and take the first steps towards launching a startup.