Techstars Global Startup Weekend Artificial Intelligence Antananarivo 30/11...
Description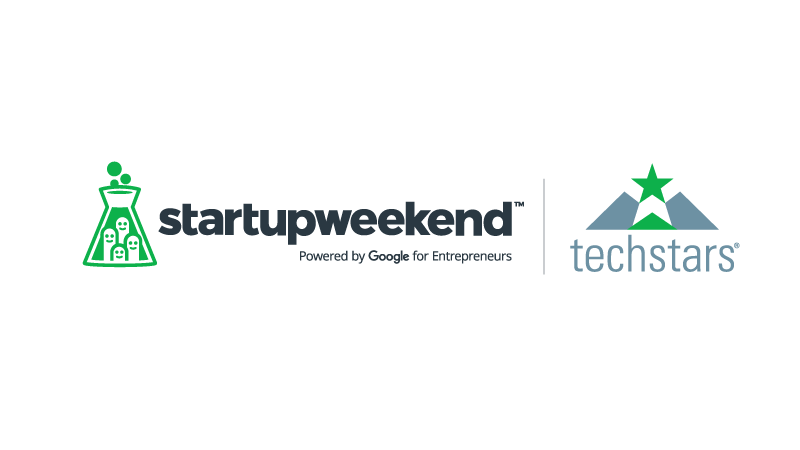 GLOBAL STARTUP WEEKEND AI ANTANANANARIVO : 1ère Edition
Du 30 au 02 Décembre 2018, Madagascar va accueillir la toute première édition du Global Startup Weekend AI Antananarivo, qui se tiendra dans les locaux d'eTech Consulting, Alarobia.
Evénement en Français. / Présentation possible en Malgache/ English
La billetterie est disponible.

Commandez vos tickets dès maintenant.
Comment ?
>En cliquant sur le bouton vert
>Par Paypal via Eventbrite (bouton vert)
>Par Mvola au 034 85 318 56

Scientifique des données, spécialistes de la robotique, développeurs, spécialistes du marketing, développeurs, développeurs d'affaires, fans d'Intelligence Artificielle ou simplement curieux et avides d'apprendre ? Venez tester vos idées ou rejoindre une équipe et participer à la création de l'avenir de l'Intelligence Artificielle Malagasy, Startup Weekend Intelligence Artificielle - Antananarivo Edition !
STARTUP WEEKEND , C'EST QUOI ?
Startup Weekend sont des événements de 54 heures* conçus pour offrir une formation expérientielle supérieure aux entrepreneurs techniques et non techniques. Les participants créent des entreprises en démarrage pendant l'événement et sont en mesure de collaborer avec des personnes aux vues similaires en dehors de leurs réseaux quotidiens. Toutes les équipes ont la chance d'être encadrées par des entrepreneurs et des experts de l'industrie. La fin de semaine est axée sur l'action, l'innovation et l'éducation.
Avec plus de 4 000 événements organisés dans 150 pays depuis 2009 et une communauté mondiale, Startup Weekend est souvent considéré comme le plus grand incubateur au monde!
Pas de limite d'âge, de compétence, d'origine, que vous ayez des idées de projets ou non, si vous êtes motivés, vous êtes les bienvenus !
C'EST LE WEEKEND STARTUP POUR MOI ?
Que vous soyez à la recherche d'une rétroaction sur une idée, d'un cofondateur, d'une équipe ou simplement pour vivre l'aventure entrepreneuriale excitante d'un weekend dédié au développement de l'Intelligence Artificielle à Madagascar, Startup Weekends AI est l'environnement parfait !
Ne soyez pas timide si vous n'avez pas d'expertise technique si vous pensez que vous n'avez pas assez de compétences, vos idées et votre motivation valent de l'or !
Challengez vous en apportant l'innovation sur l'AI à Madagascar
QUE VAIS-JE FAIRE PENDANT LE WEEKEND ?
► Construire un modèle économique viable autour d'une idée de démarrage
► Rencontrez votre futur partenaire / équipe
► Recevoir les commentaires des autres participants, des mentors et du jury
► Courez la chance de gagner des prix pour booster le lancement de votre startup !
► Développez votre réseau et découvrez l'IA
► HAVE FUN
Cet événement est organisé par des entrepreneurs bénévoles, les équipes sont coachées par des mentors professionnels, et le tout est possible grâce au soutien de partenaires géniaux
Pour plus d'information ,veuillez consulter le site https://globalswai.co/
Si vous avez des questions, veuillez envoyer un e-mail à l'équipe à antananarivo@startupweekend.org
Pour tous les détails de l'événement, veuillez visiter https://www.facebook.com/events/318439688912860/?__mref=mb
For all event details, please visit
About Techstars Startup Weekend: Techstars Startup Weekends are 54-hour events designed to provide superior experiential education for technical and non-technical entrepreneurs. Beginning with Friday night pitches and continuing through brainstorming, business plan development, and basic prototype creation, Techstars Startup Weekends culminate in Sunday night demos and presentations. Participants create working startups during the event and are able to collaborate with like-minded individuals outside of their daily networks. All teams hear talks by industry leaders and receive valuable feedback from local entrepreneurs. The weekend is centered around action, innovation, and education. Whether you are looking for feedback on an idea, a co-founder, specific skill sets, or a team to help you execute, Techstars Startup Weekends are the perfect environment in which to test your idea and take the first steps towards launching your own startup.
Refund Policy: No refunds will be granted within 7 days of the event if food and drink have already been ordered. Apologies for any inconvenience this may cause.
Terms of Participation Agreement: It is our job to provide you with an incredible networking and learning opportunity. Our intention is that you meet some amazing people that you might actually start a company with, build relationships with coaches, and learn from your peers. The event is intended to be a collaborative forum for sharing, learning, building, and having fun. As such, by registering as a participant, you acknowledge that any ideas shared by you or anyone else over the course of the event are contributions to the overall experience and community. If you as a participant are worried about someone stealing your ideas, please reconsider your participation in the event itself or simply refrain from sharing specifics about your idea.
As a member of your startup community, you agree to be inclusive of any and all people and their ideas. You agree to act professionally, treat everyone with respect, and treat the event facilities with proper care. You agree that you are responsible for any accidents or damages that you cause. You also agree to not hold Techstars Startup Weekend, your local volunteer team, or any of the event supporters liable for any loss, damage, injury, or any other unforeseeable incident.
By Participating at the event, you grant Techstars Startup Weekend permission to capture photo/video of the event. You can find the exact legal terms on our FAQ Page but to summarize, we want to share your success with the world.
By submitting your information above you agree to the Techstars website's Privacy Policy, and you consent to receive email communication from Techstars and its programs about events and updates that may interest you.