Description
Join us at the Advanced App Inventor Workshop on March 9th at MIT!

Here, you'll get the inside scoop on how best to use MIT App Inventor! This session is for those who have already taken the Beginner App Inventor Workshop or who already have a basic working knowledge of App Inventor.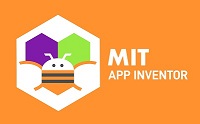 What to bring:
Each team coming should have at least one computer and one android phone or tablet, and may consider bringing one each (computer and android) per person participating. It might be a good idea to bring an extension cord as well.

Food/Beverage:
Light breakfast will be provided in the morning.
Parking:
There is parking on the street and in nearby garages.

Thank you to our Sponsors