Actions and Detail Panel
Technori Showcase: Crowd Conversion - Sponsored By JP Morgan Chase
Tue, October 18, 2016, 6:00 PM – 8:30 PM CDT
Description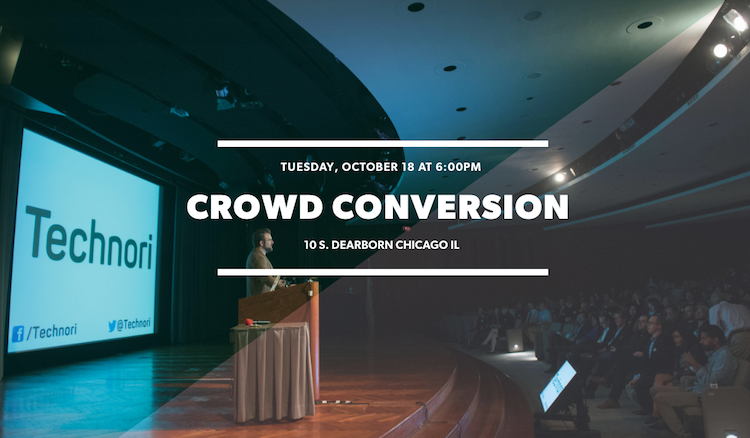 Modern Marketing Is About Converting Crowds Into Ca$h!
Facebook just launched its Marketplace for connecting would-be sellers and buyers via Facebook (again - if anyone remembers their original version of this). Only, this time it has a MUCH better chance of taking off! And, not just because of technology development; the era of digital marketplaces, shared economies and crowd-based businesses are in full swing; Airbnb, Uber, Kickstarter... to name a few!

Companies are now able to create their own marketplace by building platforms that leverage networks, and ultimately this can lead to rapid growth, with insane margins! Industry-after-industry, you're seeing disruption by virtue of creating unique ways of converting followers into paying customers and a seemingly limitless supply of inventory.

Join us October 18th at Chase Auditorium to meet and hear from the top startups in Chicago currently leveraging crowds in spaces such as; event marketing, sports, investing, and more!
Event Schedule:
6:00pm - Networking Begins
6:50pm - Doors to auditorium open
7:00pm - Keynote Address by Tom Sosnoff
7:20pm - Startup Showcase begins
8:20pm - Show ends
8:30pm - Afterparty (Location TBD)
---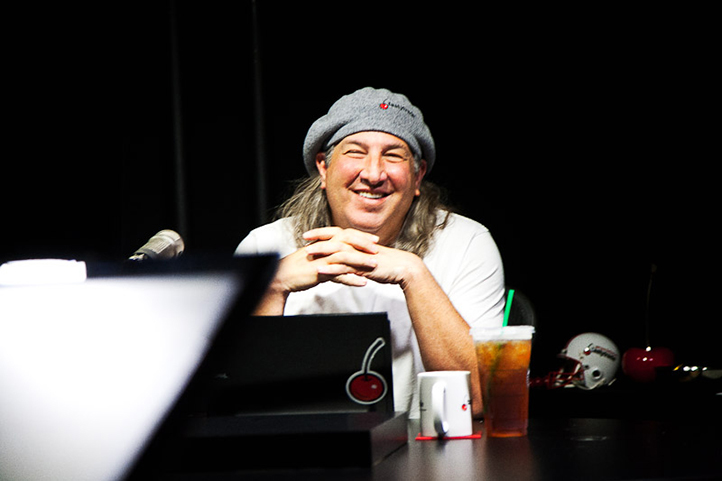 Tom Sosnoff, is someone that knows a thing or two about converting crowds into revenue!
Tom, a former trader, became one of Chicago's well-known serial entrepreneurs in financial technology by building thinkorswim, an options-trading software platform that he sold to TD Ameritrade four years ago for $606 million. He then launched tastytrade, a website that produces eight hours of educational and other video programming for traders of all experience levels.
Tom Sosnoff is the founder and co-CEO of dough, Inc., which includes tastytrade, the fastest growing online financial network and dough, a financial technology content aggregator. Tom is a recognized online brokerage innovator and sought-after financial educator. Tom founded thinkorswim in 1999, and tastytrade in 2011.
Leveraging over 20 years of experience as a market maker for the Chicago Board Options Exchange (CBOE) and one of the original OEX traders in the S&P 100 Index pit, Tom pursued a vision to educate retail investors in options trading and to build a superior software platform at a brokerage firm that specialized in options.
---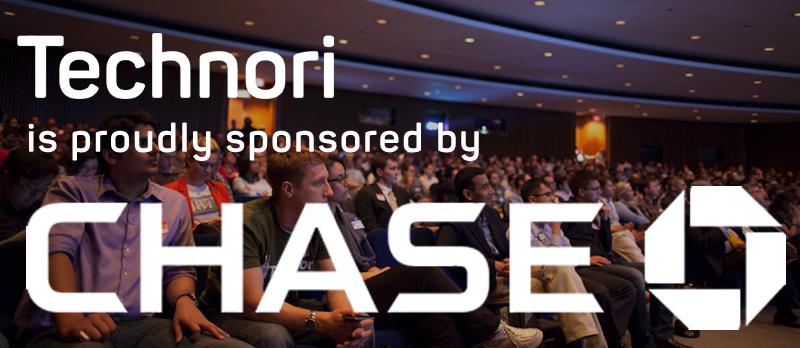 TECHNORI IS CHICAGO'S MONTHLY TECH SHOWCASE.
As the 3rd largest monthly startup event in the United States, Technori is a showcase of the Midwest's most innovative startups, debuting their latest technologies.
Each month, 500 impassioned entrepreneurs, developers, designers, investors, and tech enthusiasts gather to watch five companies present for exactly five minutes each, with an interactive Q&A session that involves the entire Technori audience.
The results have been amazing. 55+ showcases and 25,000+ attendees. 265 companies have presented. They now employ over 1,000 people and have raised over $236 million in funding. Many have gone onto Y Combinator, Techstars, and AngelPad. Several have exited and more will in the coming years.
---
Technori is Supported by...
Our amazing female founders are supported by Women Tech Founders!

Presentation Coaching For Technori Teams by...

Technori is Backed by....