Technopreneur Open Day @ Johor Bahru

Wednesday, August 21, 2013 from 9:00 AM to 6:00 PM (Malaysia Time Malaysia (Kuala Lumpur) Time)
Event Details
Event Description
Technopreneur Open Day is a quarterly Open Day event to introduce the world of entrepreneurship and business incubation services to entrepreneurs, students, entrepreneur-wannabees and entrepreneurship enthusiasts. It is one of the avenues for MAD Incubator to touch base with its stakeholders in an Open Day.
Open Days are full-day events with attendance of more than 150 participants. It follows a Barcamp format with simultaneous workshops, trainings and discussions going at the same time. Its topics vary between entrepreneurship, technologies, ICT enablement and incubation services.
In 2013, Technopreneur Open Days will follow the theme - entrepreneurship, business building, technology enablement and community. TOD 2013 will introduce a new entrepreneurship thinking, developed by the MAD Coach Academy called "The Game of Entrepreneurship". The Game of Entrepreneurship is an introduction to entrepreneurship which was developed to make entrepreneurship easy to understand and practiced. This one-day event also aims to provide technology updates, market trends, as well as showcase the incubatees at Johor region.
MAD Incubator takes the Open Day as an opportunity to introduce business incubation to the participants by showcasing its services, people and facilities at the MSC Malaysia Technology Commercialization Centre. Some workshops will be held in conjunction with Open Day to provide various practical entrepreneurship knowledge and skills to entrepreneurs.   
Event Details:
Date: 21 August 2013 (Wednesday)
Time: 8:00am to 6:00pm
Venue: Grand Paragon Hotel, Johor Bahru
Proposed Agenda for Technopreneur Open Day
TIME

TECHNOPRENEUR OPEN DAY

8:00am – 9:00am

Registration

9:00am – 9:10am

Opening Remark

by Andrew Wong, CEO of MAD Incubator

9:10am – 9:40am

Innovation Capital  by Mohd Shahriman Nazree Dato' Hashim, Innovation Capital Multimedia Development Corporation

9:40am – 10:10am

Financing Solutions for your Business by Ms. Angie Law Lee Cheng, Vice President of Business Building, Malaysia Debt Ventures (MDV)

10:10am – 10:40am

Angel Tax Incentive: What's In It for Start-Ups by Ms. Farah Wahidah Ab Rafik, Ideas Bank Manager, Cradle Fund Sdn Bhd

 

The Angel Tax Incentive was announced in 2012 during the National Budget 2013 presentation by the Government. This incentive was designed for angel investors to be accorded a tax deduction of up to RM500,000 in the third year of one's shareholding in the newly invested companies. Its objective is to stimulate and encourage angel investments from the private sector into technology based start-up companies in Malaysia. The participation of an angel investor as an alternative source of funding is crucial to promote the innovative products produced by the start-ups to a much higher level. 

 

Angel investors bear extremely high risks and are usually subject to equity dilution from future investments rounds. As angel investors, they share their knowledge, experience and network to guide and add value to their investee companies. 

 

The Angel Tax Incentive is designed to bridge the early stage investment gap by encouraging qualified individual investors to invest in the early stage of technology start-ups in Malaysia. 

 

The Angel Tax Incentive is administered by the Angel Tax Incentive Office (ATIO), a unit under Cradle Fund Sdn Bhd (Cradle). ATIO's role is to ensure that start-ups in the technology space seeking investments from accredited angel investors are eligible and that investments made into these companies are genuine. 

 

Angel investors who are keen to invest must be accredited by the Malaysian Business Angel Network (MBAN). MBAN is responsible for the accreditation of individual angel investors and angel investor clubs. MBAN is a body that functions like a trade organisation, driving regional and international linkages between angel investors, from different countries. Currently, Cradle act as an interim secretariat for MBAN.

10:40am – 12:40pm

Intellectual Property Financing Facility – IPFS by

1. Mr. Zain Jamalluddin, Malaysia Debt Ventures (MDV)

2. MyNEF

3. IP Pintas

To inculcate innovation and increase productivity, incentives to support RM200 million in financing have been set aside under the IP Financing Scheme, which will be offered through Malaysia Debt Ventures Berhad (MDV). The scheme will enable companies with IP rights (IPRs) to use their IPRs as an additional source of collateral to obtain funding and spur more investments for companies with technology capabilities, in turn encouraging innovation. The scheme will also help alleviate the difficulties that some technology-focused companies face when attempting to get funding from financial institutions.

12:40pm – 1:30pm

Break

1:30pm – 3:30pm

Funding Assistance by Cradle Fund Sdn Bhd

 

3:30pm – 5:30pm

Internet Marketing Workshop by Miss Shakirah, founder of Minda Trafik

(1) Google Adwords

(2) Viral Ads in Facebook

(3) Power of YouTube

5:30pm – 6:00pm

How to Avoid Failures in Your Entrepreneur Life Journey by Andrew Wong, CEO of MAD Incubator

End of Program
* The above itinerary is tentative and subject to change.
When
Wednesday, August 21, 2013 from 9:00 AM to 6:00 PM (Malaysia Time Malaysia (Kuala Lumpur) Time)
Add to my calendar
Organizer
Organized By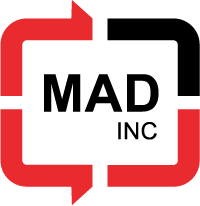 Todate, MAD has incubated more than 80 business ventures and is supporting more than 200 companies through its BizStart Program. It wants to democratize entrepreneurship by making entrepreneur assistance and incubation affordable for all entrepreneurs through MAD's high value quality programs, mentoring, coaching and handholding services, as well as business facilities, networking opportunities, training workshops, facilitation on funding access, etc.MAD Incubator is Malaysia's leading and largest private incubator. Formed in 2009, MAD Incubator is an MSC Status Accredited Incubator. MAD Incubator specializes in incubation programs from ideation to business venture and business acceleration. Its mission is to develop 1000 entrepreneurs in Malaysia achieving USD1mil by 2015 and have every entrepreneurs equipped with the tools, skills, knowledge and know-how to navigate their business challenges.