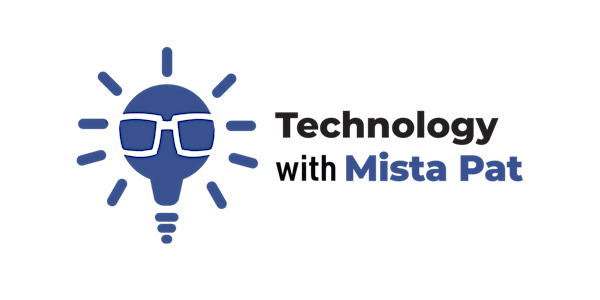 Technology with Mista Pat Virtual Career Day Preview Presentation
The ultimate virtual career day presentation promoting science, technology, engineering, art, and math for elementary school students
About this event
Join us for a special preview of the latest Technology with Mista Pat presentation for educators interested in promoting STEM to underrepresented students and children of color. The FREE event will be hosted live on Zoom by the always entertaining Mista Pat. A limited number of VIP tickets will be available upon registration. See how you can supercharge your next career day event with the amazing Technology with Mista Pat presentation.
Click Here: Visit The Mista Pat Project Website
What is the Technology With Mista Pat presentation?
Since 2015, Mista Pat has given his amazing STEAM (Science, Technology, Engineering, Art, Math) career day presentation to elementary students across Southern California. Teachers and school administrators have raved for years how much students enjoy the presentation. This year marks the first time Mista Pat will deliver the presentation to students across the United States through the power of Zoom. The sophisticated slide show presentation will incorporate the magic of video and animation as Mista Pat host the live event. A recorded presentation will be available for your organization to use for your own career day events for free.
What is The Mista Pat Project?
The Mista Pat Project, is a 501(c)3 nonprofit dedicated to helping children from underrepresented and disadvantaged groups discover exciting careers in STEAM. Headquartered in Riverside, CA, their volunteer staff of artists, animators, and film production students are creating original and exciting content for an upcoming YouTube channel and developing a tech TV show for kids. 
Who is Mista Pat?
Mista Pat is "bringing Tech to the 'Hood and the 'Hood to Tech!"
As a young kid growing up in South Central Los Angeles, Mista Pat was fascinated with science and technology. As an adult, he was inspired by his 4 year old son, Logan, to co-found a company called Kids That Code, Inc. in San Bernardino, California that teaches young children computer programming and other STEAM (Science, Technology, Engineering, Arts, Math) related subjects. He realized that underrepresented and underprivileged children were fascinated with technology but not participating in the technology revolution. Mista Pat says "they can't be what they can't see!" To that end, Mista Pat is dedicated to inspire young children to one day become the amazing people who will create the companies, products, and services that are changing our world. 
Mista Pat received his Bachelors of Arts in Business Management from California State University, San Bernardino (CSUSB) and dual MBA degrees in Entrepreneurship and Marketing. Also, Mista Pat teaches graduate and undergraduate entrepreneurship and business students at California State University, San Bernardino School of Entrepreneurship.
Is it possible to schedule Mista Pat to give a live and interactive virtual career day presentation for our school or organization?
Yes, Mista Pat may be available for your career day event depending on his schedule. A booking fee will be required to schedule Mista Pat. All of the proceeds go to our nonprofit, The Mista Pat Project, so we can continue to create amazing educational content for underrepresented students and children of color. For more information, please contact Kayla Seamons at kaylaseamons@mistapatproject.org.