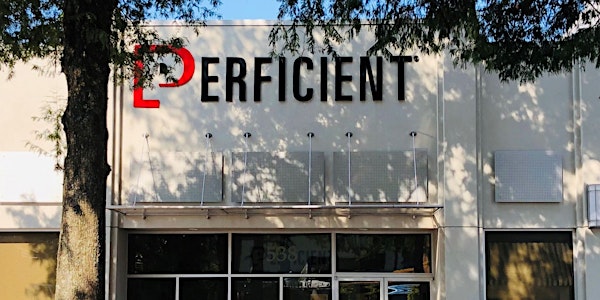 Technology Recruitment Open House - Perficient
When and where
Location
Perficient 538 Jefferson Street Lafayette, LA 70501
Description
You are invited to explore the exciting world of working at Perficient! We are an industry leader delivering digital experience, business optimization, and industry solutions to some of the most recognized companies in the world.
We are always looking for the best and brightest talent to support our growing partner and client portfolio. Is this you?
At our Technology Recruitment Open House on Thursday, October 10, 2019, come see our offices and meet our team from 3:30 PM - 6:30 PM. Snacks and smiles provided. Parking is available at the Vermilion Street Parking Garage at 121 E. Vermilion Street, Lafayette, LA.
Currently, we have open roles for:
Technical Consultants (Software developers / Technical / Solution Architects) - Job ID: 8248

QA Consultants - Job ID: 8240

ETL/Data Consultants - Job ID 8198
It is recommended that you submit your application through Perficient's applicant tracking system - Click here to submit application online!
See the press release and media contacts with Louisiana Economic Development here
Why People Love Working at Perficient:
Go inside Life at Perficient:
Career Growth
We're growing, and you will too. Our dynamic and ongoing company growth provides our colleagues with opportunities for success and advancement that aren't found elsewhere.
High-Profile Clients
No mom-and-pop shops here. Our clients include dozens of Fortune 500 companies and the world's most recognized brands.
Individual Impact
Nobody wants to be a bench-warmer. When you join Perficient, you'll be engaged in work that will challenge you professionally, provide technical and professional growth opportunities, and allow you to collaborate with some of the best and brightest minds in technology today.
Work-Life Balance
We offer flexibility for life's demands. Time is a scarce and valuable resource, and it can be a struggle to cope with the growing stress and demands on our time both in and outside of the workplace.