Discover new markets and potential commercial opportunities for your technology through specialized market assessment research!
About this event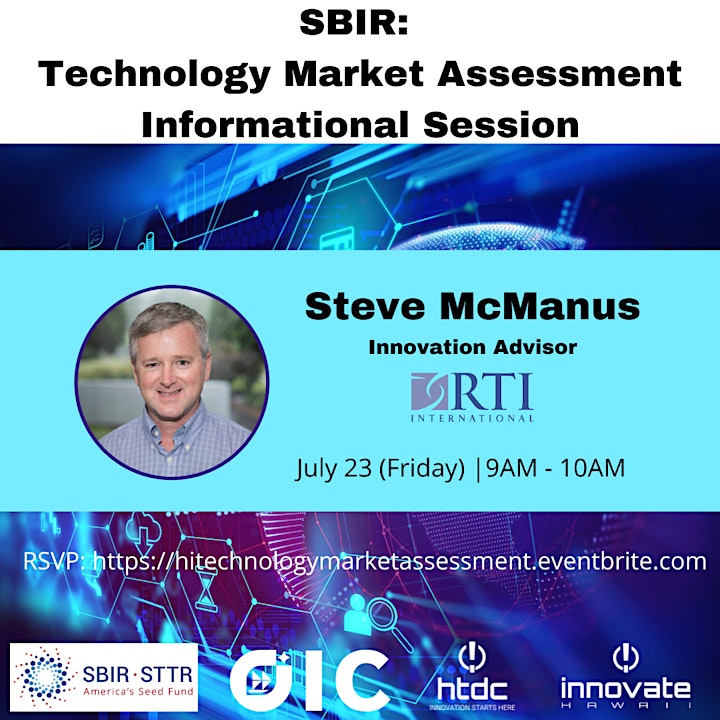 As National SBIR Week comes to a close, please join us for this free informational session and learn how Technology Market Assessment research can help you gain a better understanding of the broader commercial potential of your technology or innovation by identifying specific applications and markets, and testing value proposition.
This market assessment process is ideal for Hawaii SBIR/STTR Phase 1 awardees who are preparing commercialization plans for Phase II proposals and/or preparing business plans to attract private investment.
Engage with HTDC Innovate Hawaii on a Technology Market Assessment to receive:
High-level landscaping exercise to identify potential applications and markets;
Testing of value proposition in a selected market with greatest perceived potential, and indicate which elements are validated, invalidated, or require further research;
Assessment of overall commercial viability; and
Recommendation of actions to pursue opportunities and address weaknesses.
The webinar link (Zoom) will be sent out before the webinar. This session will be recorded.
Hosted by UH Office of Innovation and Commercialization and HTDC Innovate Hawaii.

About the speaker:
Steve McManus is an Innovation Advisor with RTI International, with than 20 years of industry experience. Before joining RTI, Mr. McManus held the General Manager position with CS Medical LLC, a small medical device manufacturer, where he managed sales, marketing, product development, and operations. Prior to his tenure at CS Medical, he worked in business development roles with BP Amoco Fabrics and Fibers (later Propex) and Lord Corporation to commercialize self-reinforced composites and magnetorheological fluids, respectively. Since joining RTI in 2012, Mr. McManus has led the implementation of Technology-Driven Market Intelligence and Technology Scouting at MEP Centers nationwide.
RTI International is an independent, nonprofit institute that provides research, development, and technical services to government and commercial clients worldwide. RTI's Innovation Advisors group has assisted NASA with technology commercialization for over 50 years and has provided innovation advising services to a wide range of government, university, and corporate clients. Since 2008, RTI has assisted the NIST MEP program in developing and implementing technology acceleration services designed to enable small and medium-sized manufacturers in the US to grow their business.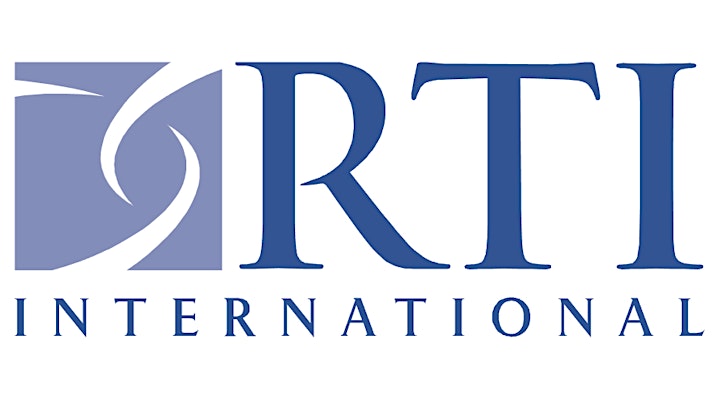 Funded in part through a Grant with the U.S. Small Business Administration.
If you need an auxiliary aid/service or other accommodation due to a disability, contact Erin Furuichi at 808-539-3621 or erin@htdc.org. Requests made early will allow adequate time to fulfill your request. Upon request, this notice is available in alternate formats such as large print, Braille, or electronic copy.
This event may be photographed and/or recorded. By entering, you agree to the use of recordings of you in connection with editorial, promotional, and/or advertising materials relating to this event or our other events in any media. Please inform us immediately if you do not want your image used in this manner.
Organizer of Technology Market Assessment Informational Session