Description
Join us Thursday, June 6th at Pittsburgh Life Sciences Greenhouse for a panel discussion on Technology Innovation Changing the Face of Healthcare Delivery.
AGENDA
Registration 5-5:30pm
Education 5:30-7pm
Networking 7-7:30pm
Moderator: Jim Jordan - CEO, Pittsburgh Life Sciences Greenhouse
Panelists:
Mike Valli - VP, Relationship Executive, Optum
Ashley Blankette - Director of Innovation, Highmark Health
Chris Boyes - Data Solutions Specialist, Clarabyte
ABOUT THE SESSION
With the implementation of the Patient Protection and Affordable Care Act, there is a necessity to take stock of where the medical community stands on change and innovation, specifically regarding the use of technology. The demand for higher quality healthcare at a lower cost creates an imminent need for change and innovation in healthcare delivery. Healthcare has already seen innovations in the tools used to deliver care, including pharmacy products, medical devices, information technology, and biotechnology products. This innovation has changed and continues to change the way healthcare is delivered. This panel will discuss how health systems are using innovation in technology to improve the value of the healthcare they deliver. Examples may include using technology to improve connectivity, patient flow, provider efficiency, and/or quality
measurement.
Refreshments will be provided courtesy of Pittsburgh Life Sciences Greenhouse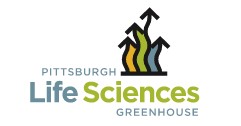 Thank you to our Annual Sponsors for making this event possible: