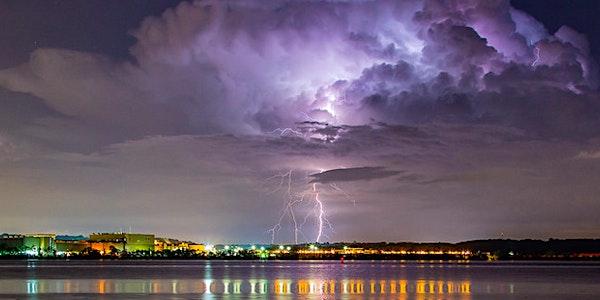 Technology, Innovation and Investment for Pre-Disaster Risk Mitigation
From the Lab to the Marketplace: Investing in Emerging and Novel Solutions, Projects for Pre-Disaster Risk Mitigation
By Insurance Information Institute and ResilientH2O Partners
Date and time
Thursday, June 18, 2020 · 6:30 - 7:45am PDT
About this event
As a follow-on from the inaugural virtual town hall on COVID-19 and disaster risk impacts for communities and industries, the Insurance Information Institute and ResilientH2O Partners will hold our second in the series on the topic of investing in technology, projects and innovative solutions for mitigating risks caused by water, weather – and other persistent disasters.
Commercialization of academic, non-profit and industry R&D coupled with the entrepreneurial spirit for solving unique challenges to minimize loss of life, property, economic competitiveness have been sparked by the $1+ trillion in financial outlays for recovery and rebuilding across the U.S.
Through the value of insurance – both federal and private sector – as well as emerging alternative investment models, abundant opportunities exist for connecting a broad range of resources with emerging and advanced technologies, equipment, and projects across residential, commercial, industrial, and public facilities, infrastructure, operations.
The 2nd Town Hall will introduce an example portfolio of those companies, projects, and experts while announcing the formation of specific actions to accelerate regional and national investments as the 2020 hurricane season begins during the continuing threat of COVID-19.
2nd National Virtual Town Hall Agenda
Welcome and Introductions: Richard Seline, RH2O Partners
Quick Round-Robin Session from Portfolio of Disaster Mitigation Technologies and Projects:
Rahel Abraham, Founder - ClimaGuard
Tasha Nielson, CEO - FloodFrame USA
Jyothish Daniel, CEO - Portadam
John Brinkman, CEO - Imbiber Beads
David Rubinstein, CEO - OptiRTC
Moderator and Opening Panel Comments: Michel Leonard, Insurance Information Institute
Panel Participants:
Aaron Chan, Senior Program Director - StateFarm
Edward Craner, SVP - Holt Caterpillar
Remington Tonar, SVP - The Cannon Accelerator and Fund
Announcement of the Regional Innovation Hub and Pitch Showcase Initiative: Richard Seline, Michel Leonard