'Technology for Good' Not for Profit Summit '10

Monday, November 15, 2010 from 8:30 AM to 5:00 PM (GMT)
Event Details
Smart marketers are always on the hunt to understand their clients better as well as the target audiences they market to. Technology for Good is here to connect the talented marketers with the insights and answers they need to deliver results, not followers.
'Tech for Good' NFP summit '10 will move you in your seat through provocative, hard hitting advice, creative ideas that move the human perspective and tangible outcomes that you can implement the next day.
Our key notes and case studies have been hand picked. The content will be real, fresh and relevant. They include:
>Social Media, a cultural shift 'inside' your organisation.
>'Word of Mouth for Good', Harnessing the power of peer-to-peer conversation for charities, causes and campaigns".
>How organisations can punch above their weight.
>How to make the most of little or no budget with social media.
>Turn supporters into advocates with social media.
>Bringing together your community online to amplify your message.
What should I expect?
Tangible outcomes that you can apply at work the next day. This is not for the faint of heart or the new marketeer looking to get a solid baseline. This is for intermediate to advanced level marketers neck deep in a Not For Profit. 
Join us on Monday 15th November at the fabulous Soho Theatre.
DOWNLOAD FULL AGENDA >> HERE
Join our LinkedIn group.
Who's attending?:
National Trust, New Life Charity, Joseph Rowntree Foundation, Vodafone, QMetric, Alterian, Forum for the Future, any many more.
Sponsored by:
In Association with:
Full Line Up:
Jonathan Waddingham
Product Manager, Digital Strategist and Charity Blogger
Product Manager with strong social media strategy skills, online fundraising expertise, public speaker and PR & comms experience. Jon blog's for Civil Society Fundraising about how charities can use the digital and social media landscape.
He's a passionate advocate of charities and those that raise money for worth while causes and will be sharing with us details and case studies of how causes can use online communities to extend their reach and fulfil their goals.
Steve Bridger
Builder of Bridges, Redesigning Charity for the Digital Age
Steve has helped some of the UK's biggest charities trust more of their own people to build relationships online to support collaboration, transparency, advocacy & philanthropy.
Steve is a strong and challenging 'voice' in the sector, and is passionate about how PEOPLE must be at the heart of any social media strategy. This includes charity staff.
Gemma Went
Founder and Director, Red Cube Marketing
Gemma is a strategic marketing consultant and psychologist with over 10 years experience. She helps businesses achieve objectives and engage with audiences through a blend of traditional and digital methods that span marketing, social media and pr. 
Gemma will be talking us through how to maximise the potential of Social Media with little or no budget and how some of the tricks of the trade which have been applied to SME's can help the NFP & Charity sector.
James Poulter
Digital Consultant, Lexis Pr and Social Communications Trainer
James is a Digital Consultant at Lexis PR, working with brands such as Coca-Cola, Unilever, Budweiser and Boots. He previously has worked at Euro RSCG Biss Lancaster and Ogilvy Public Relations, heading up the UK Digital offering at both agencies and working with a wide variety of enterprise clients including the likes of IBM, American Express, Mattel,  and Vodafone.
He was recently nominated for the "Best Contribution from an Individual" award at the Reputation Online Awards & James is a well known Technology & Gadget reviewer and Christian blogger.
Scott Gould
Founder of Likeminds, Blogger & Church Pastor
Scott Gould is co-founder of Like Minds, where he is connecting people across the world through talking and then doing. He is internationally recognised as a leader in social media and community, working with Fortune 500 companies and speaking at events across the world. He is also a church pastor, writes at this popular blog.
Scott will be sharing his thoughts on creating humanistic campaigns and converting followers to advocates.
Lee Smallwood
Digital Marketing Director & Blogger
Lee is a digital strategist and heads up the Digital & Marketing team at M4 Design. He provides consultancy on integrating communications, which include social media and SEO amplification strategies, with a specific focus on the new ROI – 'Return on Involvement'.
He has worked on projects and campaigns for Mizuno, Hitachi, Tick Tock Tea, NFU, Orange, WRAP, Ecotricity and Polo Ralph Lauren – ranging from product launches to development of digital iconography.
Joanne Jacobs
Social Media Expert Consultant, Adjunct Associate Professor Creative Industries
Joanne is a London based Social Media Consultant, providing advice to firms on knowledge management through social media, word-of-mouth marketing, client engagement and execution of business strategies with emergent technologies. Joanne's clients range from small businesses and non-profits, to major marketing and communications organisations and technology research groups. Her areas of expertise are focused on emerging technology policy and practice, including issues of electronic business, interactivity and social software. She also acts as a facilitator for strategic planning for non-profits as well as commercial enterprises.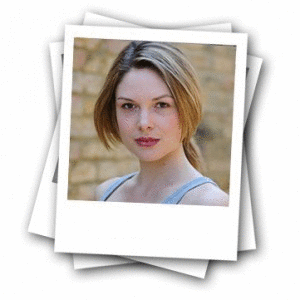 Molly Flatt
Word of Mouth Evangilist, 1000Heads and President of WOM UK
Molly is a passionate advocate of the value of sustained and authentic brand conversations, she has helped companies such at Nokia, Sainsburys and Caner Research understand and implement Word of Mouth marketing across all channels of their advertising,
Molly with be presenting a fascinating insight into 'Word of Mouth for Good', harnessing the power of WOM for good causes and drawing examples and case studies from succesful work that she has carried out.
When & Where

Soho Theatre
21 Dean St.
W1D 3NE London
United Kingdom


Monday, November 15, 2010 from 8:30 AM to 5:00 PM (GMT)
Add to my calendar
Organizer
techMAP is the real world and online community that pioneers the evolution of business through the practical application of technology for marketing, advertising and PR professionals across multiple sectors.