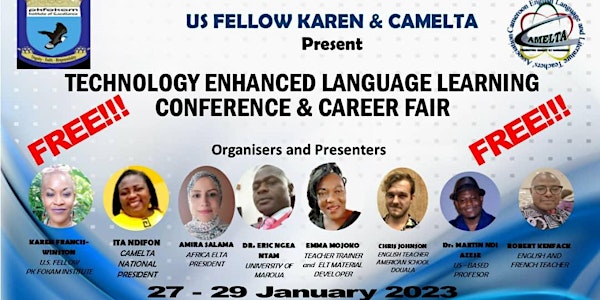 Technology Enhanced Language Learning Conference & Career Fair
Come and explore opportunities for English Language Teachers and Students
When and where
Location
Hilton Yaounde Boulevard du 20 mai Yaoundé, Région du Ctre Cameroon
About this event
Better English, Better Life
English is the doorway to unlimited opportunities for English Language Teachers and English Language speakers.
Join us as we take a peek into emerging teaching technology trends and opportunities for English Teacher and English Language Learners.
Teacher Workshops include
Project Based Learning as Technology
Service Learning as Technology
Using Online Degree Programs to develop English Language Proficiency
Career Guidance Workshops Include
Teach Abroad Opportunities
English Teacher Fellowships
Scholarships
Teaching English Online
Helping students with Scholarships and Study Abroad Opportunities
Guiding students to Intern Abroad Opportunities
Teachers as Career Guidance Counselors
Below is the expert panel of practitioners and thought leaders who will be presenting at the Conference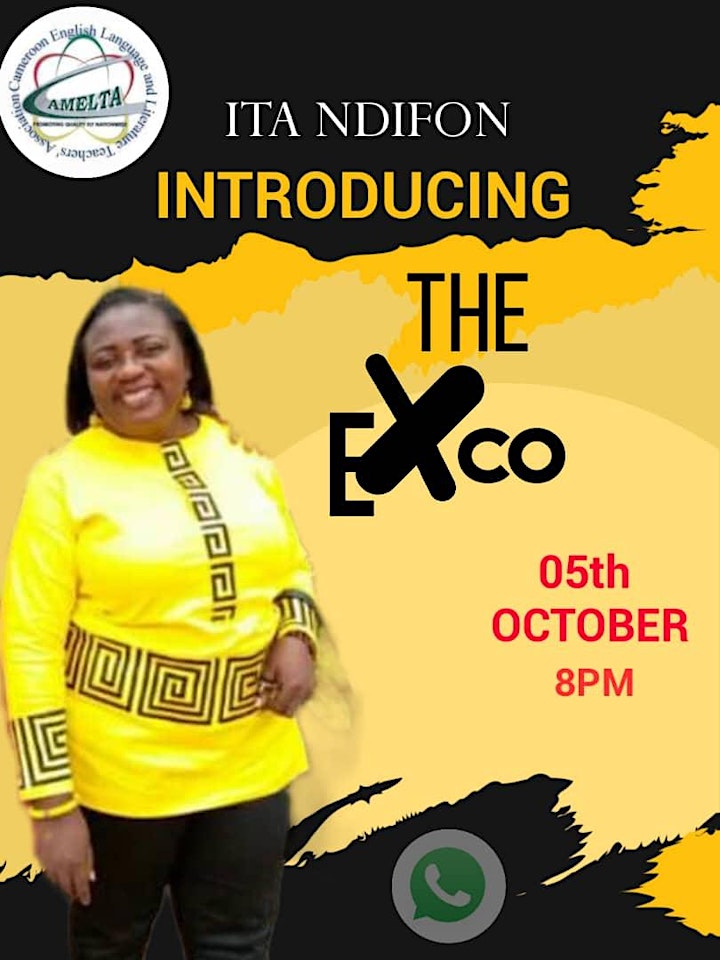 Presenter Introduction ITA Frinwie T. Ndifon is an ESL, EFL and ESP teacher for over 25 years. She is the President of CAMELTA and a Regional Pedagogic Inspector. She is Assistant Chief Examiner for A/L Literature in English and is a researcher that has published her classroom research work with IATEFL and Africa ELTA.
Ita has presented papers at numerous national and international conferences. She is coauthor of a technical course book, New Vision and is a PHD student in African Literature and has played leadership roles in different church, cultural and social groups.
Ita is passionate about creative writing, robotics and Professional Development activities. She can be reached at 237677920867 or at ndifri1602@yahoo.com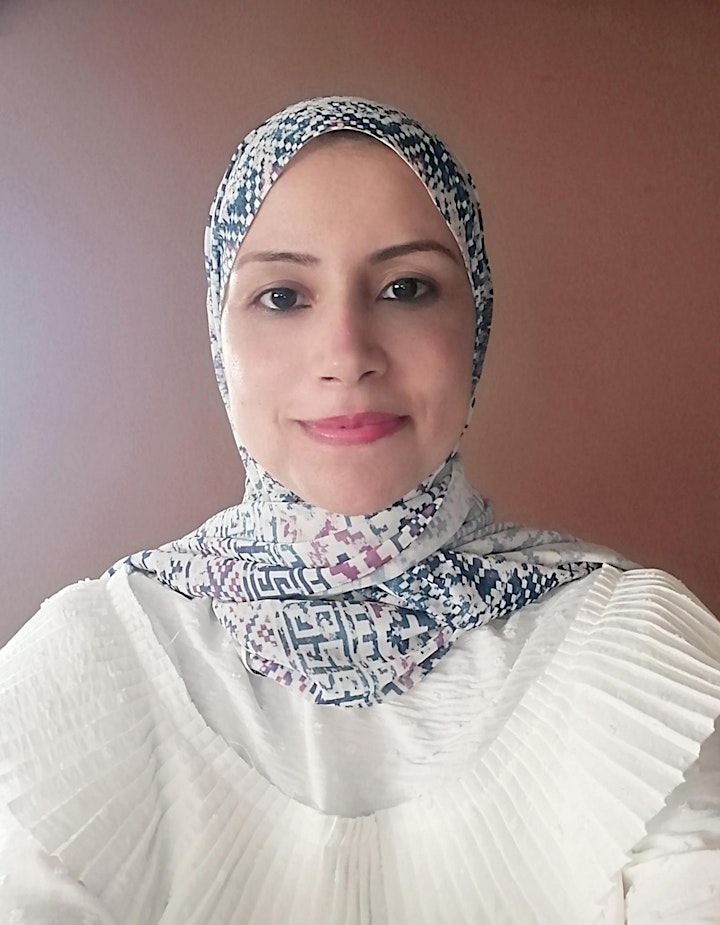 Amira Salama is the current President of Africa ELTA, the regional association of African English language teachers. She is an academic English instructor at Nile University, Egypt. She has an MA TESOL from the American University in Cairo with a research focus on teacher leadership and is currently pursuing her Ph.D.
Amira is a past president of NileTESOL in Egypt and the current Incoming Chair of the TESOL International Research Professional Council. She has given a number of talks at international conferences. Amira has developed and led teacher training programs in Egypt and Africa with a focus on association leadership, classroom research, and African female classroom teachers' leadership skills.
Her publications focus on teacher leadership for teachers, equality and inclusion in education settings, and language materials' development and assessment. She is the winner of the TESOL leadership development award in 2020 and the recipient of the faculty merit award from the School of Continuing Education at the American University in Cairo in 2021.
Amira's research and professional interests include teacher mentoring, inclusive ELT materials development, and teacher leadership.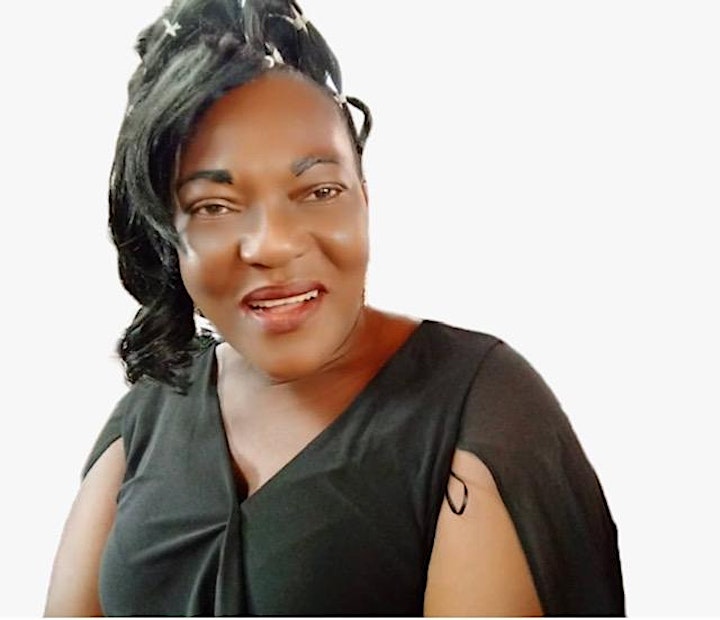 Emma Mojoko Evele is a proactive teacher trainer and ELT materials developer. A confident facilitator whose knowledge and skills in ELT have been shared at three IATEFL conferences, one Africa ELTA conference and over a hundred national conferences in Cameroon, she is
an enthusiastic and ambitious M.A. graduate and teacher of EFL/ESL with strong leadership experiences developed through running ELT projects with teachers of young learners and teenagers in six regions of Cameroon. She is a motivated teacher with 20 years of progressive classroom experience is an energetic self-starter and team builder. She holds an M.A. in ELT from the University of Warwick, England. Emma has special interests in young learners and teenagers. She works at the South Regional Delegation of Secondary Education – Cameroon as a certified staff. Contacts: evelema@yahoo.com, +237679853582.
Project Based Learning
Some teachers are using Project Based Learning as a vital instructional approach aimed at equipping learners with life skills. This session aims at presenting a little bit more about what Project Based Learning is, its benefits to teachers and learners, how it can be carried out, challenges teachers and learners may face as well as the six major criteria necessary for the effective implementation of High Quality Project Based Learning. The presentation will equally suggest examples of possible projects and will end with a question and answer session in which experiences on this may also be shared.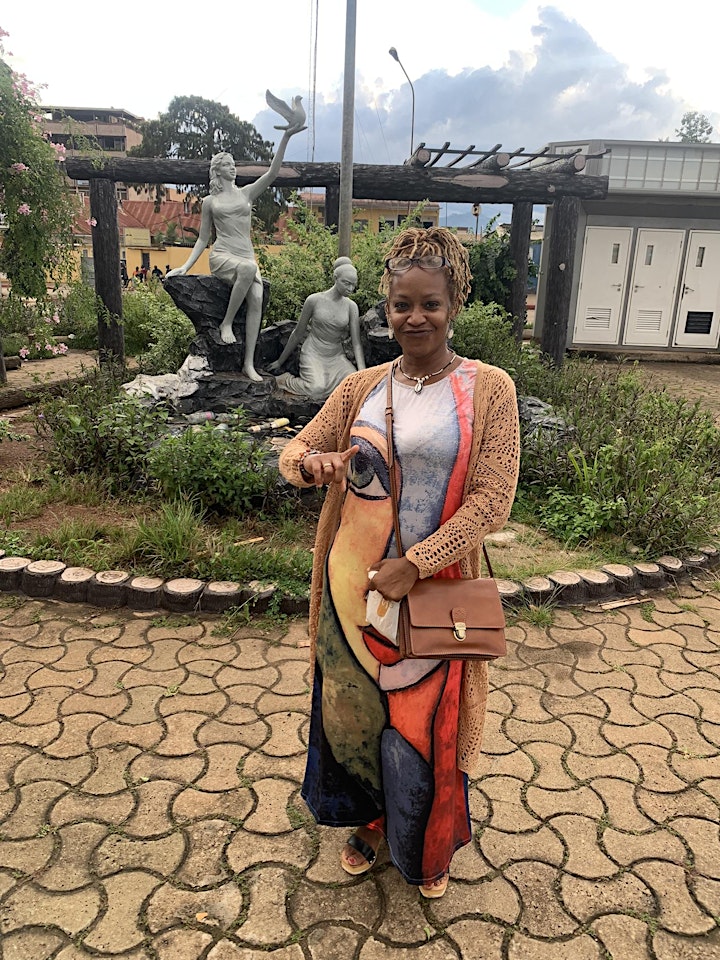 Karen is a 30 year veteran teacher from Florida, USA. Karen is currently an English Language Fellow at the US Embassy Yaounde, Cameroon where she is a Business Communications instructor at PKFokam Institute of Excellence. An avid tennis player and instructor Karen enjoys playing and watching sports.
Karen has lived and worked in China and has visited countries in Asia, Latin America, and the Caribbean. She is now exploring Cameroonian life, food, and culture and hopes to visit other great nations on the continent of Africa.
Presentation Topic: There are untold opportunities for English Language Learners and Teachers in Cameroon and throughout Africa. Karen will share the many career development, learning, and income generating opportunities available for English Teachers and Learners.
Dr. Martin Ndi AZESE is a US-based Professor of Mechanical Engineering Physics, and Mathematics, currently affiliated with--Texas Tech Univ. and Otterbein Univ. He is married to Ms. Gaelle M. Azese, and a proud parent of 3 children (Blanche A., Hilaree A., and Leeroy M.A)
Born in Douala, Cameroon, he studied at Texas Tech University, obtaining a PhD. in Mechanical Engineering.
Due to his teaching passion, he has more than 20 years of teaching experience in Colleges and Universities, after spearheading his teaching career as a Secondary and High School Physics and Mathematics instructor.
He has instructed more than 15 Engineering courses at the undergraduate level and 4+ courses in the Engineering and Physics graduate programs.
His research is mainly focused on Fluid Mechanics (Newtonian, Non-Newtonian, Viscoelastic, liquids), Thermal (Heat Transfer), CFD, & Rheology, with added interests in Energy, Aerospace, High-Speed Gas flows. He has supervised over 10 masters & currently has 6 Ph.D. students.
He is currently serving as a US Fulbright Scholar at the University of Yaounde 1, Cameroon, while continuing to serve as a reviewer for Physics of Fluids, J. of Non-Newtonian Fluids Mechanics.
Presentation topics: Fulbright Scholarships; Hope, A Driver to Success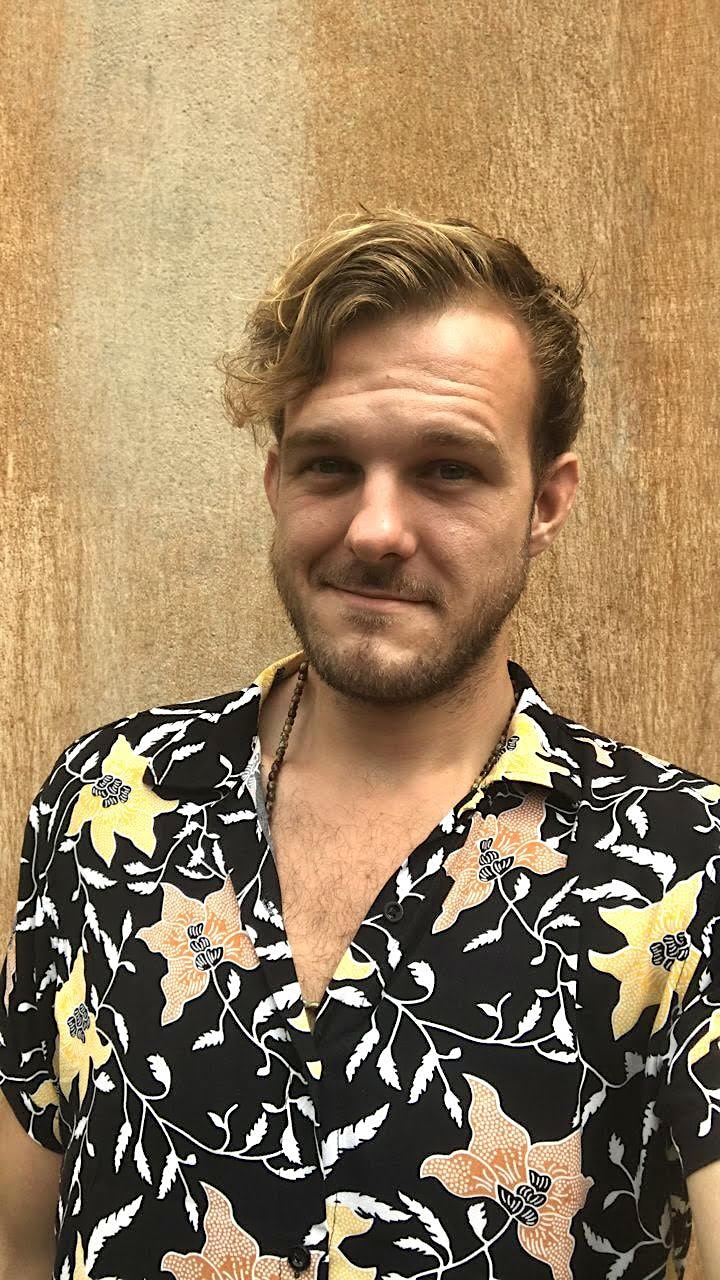 Chris Johnson is an English teacher at the American School of Douala. He has been teaching English in developing contexts for six years. His work focuses on the relationship between education and development, education in post-conflict zones and Social-Emotional Learning. He loves hiking and visiting new places.
Presentation Topic: "Service Learning in the Classroom" Service Learning (SL) is education through action. Teachers using SL principles create dynamic classroom environments which allow students to grow through practice and application. This session will focus on designing SL-based projects for the English classroom. Participants will develop their own SL activity ready for use in the classroom.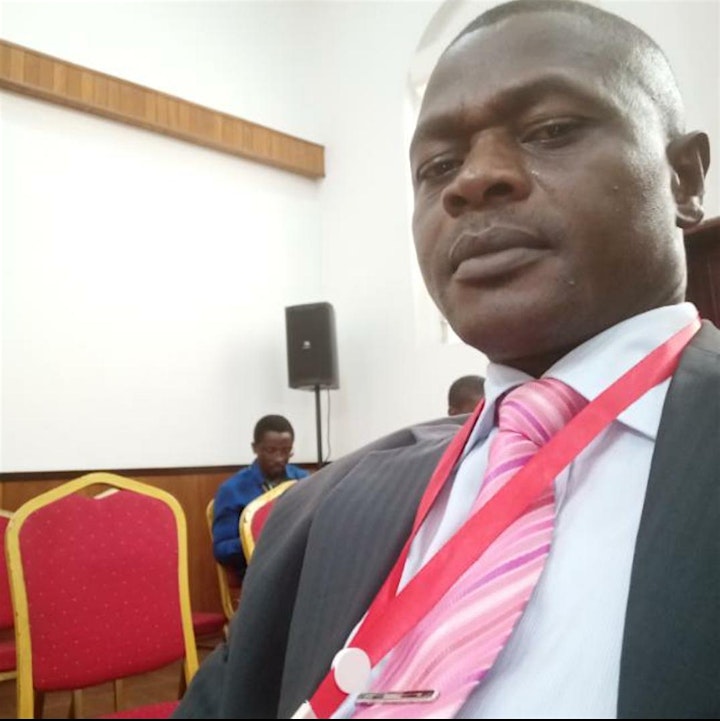 Eric Ngea Ntam holds a PhD in British Literature and currently lectures in British Literature and Literary Theory and Criticism in the Department of Bilingual Letters in the Faculty of Arts, Letters and Social Sciences of the University of Maroua.
He is a trained English Language and Literature in English teacher and taught the subjects for over seventeen (17) years in secondary and high schools in Cameroon before his recruitment as an Assistant Lecturer in the University of Maroua in December 2019. He is an Assistant Chief Examiner of the GCE Ordinary Level (0535) Literature in English under the General Certificate of Education (GCE) Board in Cameroon.
Dr Ngea Ntam is a former German Academic Exchange Service (DAAD) Scholarship holder and a member of some international and national professional associations such as TESOL and CAMELTA, respectively. He was national Vice-President of Projects and Research of CAMELTA from 2013 to 2022.
Presentation Topic:
The outbreak of the Corona virus in 2019 revealed a stark reality not only to the Cameroonian government and the education community in general but to the English language teacher in particular. The limitation of physical contact in public affairs and the temporary suspension of educational activities from March to June 2020 was a loud signal to educational authorities and teachers that efforts had to be aggressively made to meet up with the development and effective implementation of technology enhanced teaching.
The understanding that a greater part of the academic year (the second and third terms) was going to be lost and that end-of-course examinations were in jeopardy, the Ministries of Education, mostly Secondary (MINESEC) and Higher (MINESUP), advised teachers to embark on alternative ways of teaching their learners from a distance. Two teaching approaches became fashionable; delivering lessons on radio and teaching via WhatsApp and/or zoom.
Three major questions can be asked with regard to the teaching methods that were recommended by the Ministries:
1. How prepared was the English Language teacher to deliver lessons through radio and technology?
2. What has been done or is being done to improve on technology enhanced teaching of the English Language in the Cameroonian classroom?
3. What effort is the practicing teacher making to keep abreast of current trends in pedagogy?
From this background, this presentation traces the path of the English language teacher in Cameroon by distinguishing between two types of English language teachers in the Cameroonian context. It points out that Cameroon English language teachers can be subdivided into the dormant (bread and butter) teachers and the vibrant (conscious) English language teachers. The former category refers to both the formally trained – GCE Advanced Level certificate or First Degree holders who pass the competitive entrance examination into the teacher training college and later graduate as teachers – and untrained men and women who simply embark on teaching English as the last option after unsuccessful attempts to gain employment. The latter is the professionally conscious English language teachers whether trained or untrained who adhere to Continuous Professional Development (CPD) for their self-satisfaction, that of the learners and the community as a whole.
The presentation thus profiles the vibrant Cameroonian English language teachers from four angles:
- Their preliminary training in the Higher Teacher Training College to the beginning of their teaching career;
- Their creative ability to use contextual challenges such as the lack of textbooks, overcrowded classrooms, limited or no energy supply, and internet facilities etc. to develop contextual theories of language teaching and learning;
- Their ability to seek, embrace as well as align with new trends, methods and techniques through technology facilitated media to enhance ELT, especially from the advent of the COVID-19 ; and
- Their involvement in CPD in English Language Teaching (ELT) through committed membership in the Cameroon English Language and Literature Teachers Association (CAMELTA)
The presentation concludes with a clarion call on Cameroon English Language teachers to remain glued to technology for active research so as derive the professional and economic benefits embedded in Technology enhanced English Language teaching and learning.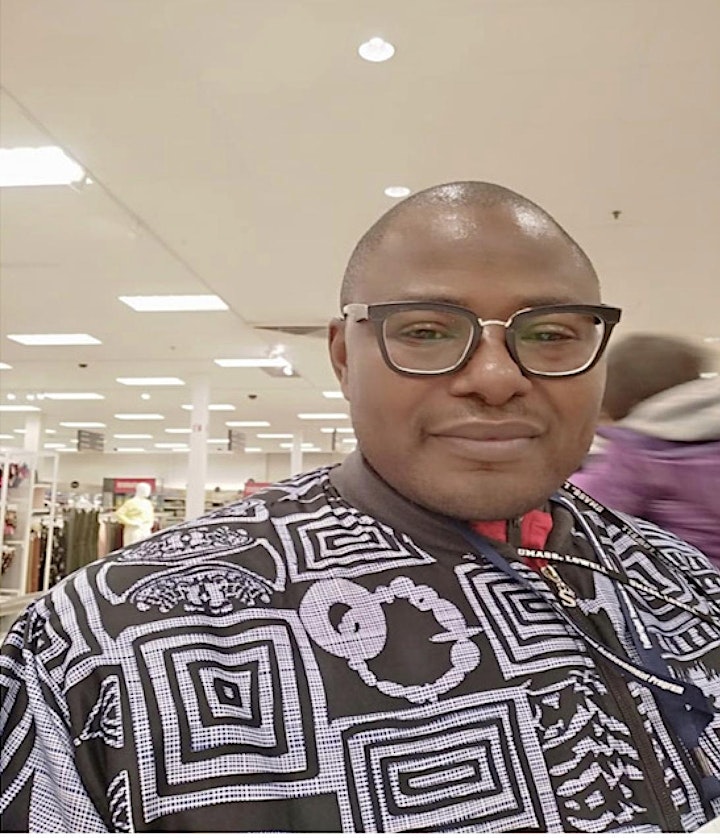 Robert Kenfack is a secondary teacher of English and French, currently at Government Bilingual Practising High School, Yaoundé, and a teacher trainer for student teachers on practicum. He is a former Fulbright scholar at the University of Massachusetts Lowell. Robert is also a certified ACTFL tester and a master trainer for English Connects. He has facilitated virtual sessions on distance learning for a number of organisations including the US Embassy in Cameroon and the British Council. He was the February guest member moderator of Teachers' Corner, the Facebook page of American English for Educators and has been a past president of the GBPHS Yaoundé Staff Socials. Robert believes that technology is a highly valuable resource with great potential impact in today's teaching and learning.
https://docs.google.com/forms/d/e/1FAIpQLSdzLRYPTEOkzaUMA3cOgVkyq6fccu2SWCTw4MyYBLGKk2w67Q/viewform?edit2=2_ABaOnuecSj-fA40kkPrO1RJiJ7tQjB3Uf276qM_7MZ4wxc2gDc13jhxZW4pcSXL_BpWWIKw camelta modification link
Digital technology is fast changing the face of education, most especially since the outbreak of COVID-19. Students start their education journey as so-called digital natives and will often lead the way in exploiting new technologies in the classroom. It can sometimes be challenging for teachers to keep up to date with new apps or to see their potential in the language classroom. Today, it is very common to hear about education tech tools and/or platforms, education technology or instructional technology; teachers are constantly seeking for the most effective tools or platforms that could make teaching and learning both engaging and interactive.
Technology should always be used with a clear purpose with learners' engagement in being the key thing. That is why, this session will be looking at how to engage learners online to make learning efficient and effective. Participant will learn how to apply the universal design for learning online to make learning inclusive and engaging. They will also learn some criteria to consider when choosing their online tools/platforms as well as some useful online tools and platforms for a language class. The session will end with some discussion and reflection.
While face-to-face provide easier ways of working collaboratively, teachers and learners are still struggling to find proper ways of online collabotion in online classes. That is why, this session will be looking at how to make learning collaborative online for efficient and effective teaching. Interactively, the presenter will share his experience and participants will learn ways and tools to use online in order to make learning collaborativein their language classrooms. The session will end with some discussion and reflection..
This session will discussing mastery-oriented feedback characteristics collaborative online for efficient and effective teaching. Interactively, the presenter will share his experience as well as ways and tools to be used in order to implement it in online classrooms. The session will end with some discussion and reflection.
Register to join thought leaders during a Zoom discussion on January 21, 2023 6PM as they explore these questions:
» What are ways we can use technology to support hybrid learning for English Language learners?
» What are our biggest challenges to using technology to facilitate hybrid learning for English Language learners?
» What are the greatest benefits to using technology to support hybrid learning for English Language learners?