Description
Join other senior decision makers for business networking and an informative technology Conference at the iconic Wembley Stadium. Not only have we arranged for the best expert speakers, but we have also booked the best conference room at Wembley Stadium if not in the country. The dedicated conference room has amazing views of the whole stadium, offering the perfect backdrop for a technology conference.
Delegates are requested to pre-register asap to reserve a place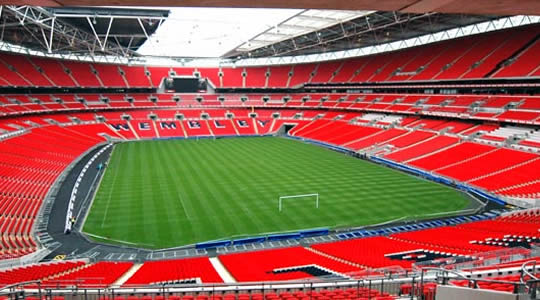 The morning will commence with registration, refreshments & networking from 09.00am. The main conference will start promptly at 9.30am. The day will conclude with a question and answers panel, followed by a buffet style lunch and more opportunity to network and speak with other guests and organisers.
VIP Tour
For those delegates who wish to have the fantastic opportunity to join a VIP tour of the stadium after lunch please tick the 'tour box' on the registration form. The tour will take you around the iconic stadium including access to the changing rooms, players tunnel and interview conference room. Plenty of photo opportunities. Please note a small charge of £20 per person will be charged for the tour.
---
Agenda - Proposed (Agenda may be subject to change)
09.00 - 09.30 Registration/Refreshments/Networking
09.30 - 09.35 Guests seated
09.35 - 09.45 Welcome, Intros and House Keeping with host David Bell
09.45 - 09.50 Welcome from Managing Director Jay Patel
09.50 - 10.30 (Session One)
10.30 - 11.15 (Session Two)
11.15 - 11.30 Refreshment Break
11.30 - 12.15 (Session Three)
12.15 - 13.00 (Session Four)
13.30 - Lunch & Networking
14.00 - Event Finish / Wembley Stadium Tours for VIP Guests