Join us for our virtual tech talk, Technologies Transforming Energy, presented by the NC, SC, VA , & Washington, DC AABE Chapters.
About this event
Tech Talk Overview:
As companies and countries transition into a clean energy economy and continue to set net-zero emissions targets, they must consider what breakthrough and emerging technologies are necessary to deliver a clean energy future. This panel will provide insights into emerging renewable technologies that may have the ability to bridge the technology gap to net-zero emissions. Panelists will provide an overview of the emerging technologies and how they can generate cleaner energy. They will also present some of the opportunities and challenges associated with the effectiveness and investability of these technologies.
How to Join Online:
This event will be held virtually. Once you register, you will receive an email with details on how to access the event.
About AABE:
The American Association of Blacks in Energy (AABE) is a national association of energy professionals founded and dedicated to ensure the input of African Americans and other minorities into the discussions and developments of energy policies regulations, R&D technologies, and environmental issues.
Meet the speakers: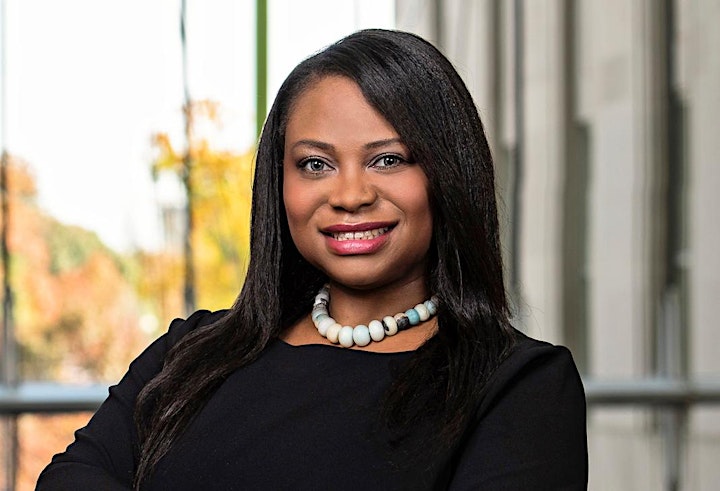 Serena A. Rwejuna, Moderator
AABE DC Chapter President and Energy Attorney at Jones Day
Serena Rwejuna helps energy companies achieve their business goals by solving energy regulatory problems in the enforcement, compliance, transactional, and policy contexts. She has experience with a variety of clean energy technologies, including solar, wind, hydro, and waste-to-energy. She counsels utilities, generators, pipelines, natural gas distribution companies, and other energy industry participants on compliance with Federal Energy Regulatory Commission (FERC) regulations and advises them on project development, mergers and acquisitions, and state regulatory compliance. Serena advises clients on proposed energy market transactions and trading strategies to avoid or mitigate enforcement risk from FERC, the Commodity Futures Trading Commission (CFTC), state public utility commissions (PUCs), and regional transmission organization (RTO) market monitors. She represents energy companies and individual traders before FERC and CFTC.
Serena is a member of the Washington Office's Recruiting and Diversity Committees. Her pro bono service includes participating in the Firmwide Africa Practice, working on matters impacting women's and refugees' rights and other civil rights issues.
Serena is president of the Washington, D.C. Chapter of the American Association of Blacks in Energy and chair of the Alternative Energy Subcommittee of the American Bar Association Environmental & Energy Litigation Committee. She is a member of the Energy Bar Association's (EBA) Professional Education Council and serves on the EBA Compliance & Enforcement and Electricity Steering Committees. Serena also serves as president of the Calvary Women's Services Board of Directors, is on the DukeDC Regional Board of Directors, and is an inaugural member of the Duke Law Alumnae Leadership Council.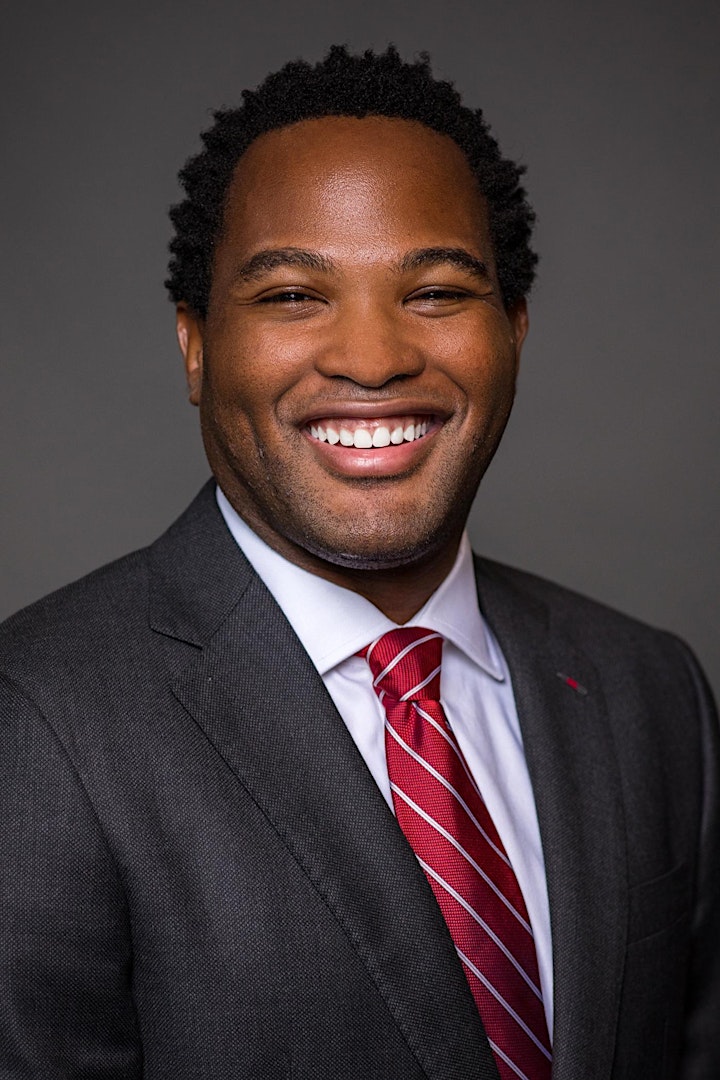 Lloyd J. Eley, Panelist
Manager - Site Construction, Offshore Wind Projects, Dominion Energy
As Manager – Site Construction for Dominion Energy, Lloyd leads a team that is responsible for the design, development, and construction of the Coastal Virginia Offshore Wind (CVOW) projects.
Lloyd has eight years of utility experience and over 11 years engineering experience. He began his career at Huntington Ingalls Industries as an electrical engineer for nuclear-powered fast-attack submarines. During his career at Dominion Energy, Lloyd has held positions in engineering, research & development, project management, and renewable asset management. In 2016 he was named Generation Project Leader, managing and successfully executing major capital projects at seven contracted regulated utility coal, natural gas, oil and biomass generation assets. In 2018, he was promoted to Renewable Energy Asset Manager where he provided site supervision of 16 utility-scaled solar facilities totaling over 300 MW in generation. Lloyd assumed his current position as Manager – Site Construction in August 2019.
Lloyd is a graduate of Howard University where he earned a bachelor's degree in electrical engineering and a master's of science degree in systems engineering from The George Washington University. He is a graduate of Dominion Energy's Archway to Excellence leadership development program. Lloyd is a certified project management professional and a member of the American Association of Blacks in Energy (AABE).
Tanya M. Hamilton, Panelist
Senior Vice President, Nuclear Corporate, Duke Energy
Tanya Hamilton serves as senior vice president, nuclear corporate for Duke Energy. In this role, she is responsible for accelerating the company's efforts to transform operations and position the nuclear fleet to serve customers well into the future. She has responsibility for nuclear corporate operations, engineering, regulatory affairs and innovation.
Hamilton has more than 25 years of experience in the nuclear energy industry. Before assuming her current position in December 2019, she served as site vice president of the Harris Nuclear Plant near New Hill, N.C. In that role, she was responsible for the safe and reliable operation of the single-unit, pressurized water-reactor nuclear generating facility. She directed station and facilities management, operations, maintenance, chemistry, radiation protection, engineering, nuclear and industrial safety, and business operations. She also served as plant manager of Harris.
Hamilton joined Duke Power in 1992 and held various engineering positions prior to being appointed as training manager at McGuire Nuclear Station in 2004. Additional leadership positions include safety assurance manager, work control superintendent and engineering manager at Catawba Nuclear Station and corporate engineering functional area manager for nuclear generation.
Hamilton serves on the nuclear engineering accreditation oversight board for North Carolina State University and provides strategic consulting to the board of directors for Community Health Service in Union County, N.C.