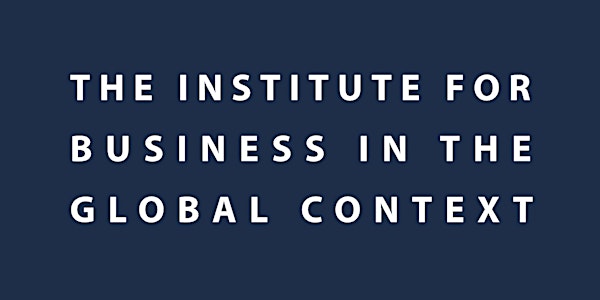 Technologies to Bend the Arc of the Future
When and where
Location
Chase Center Curtis Street Medford, MA 02155
Description
IBGC Speaker Series & the Tufts Institute for Innovation present:
"Technologies to Bend the Arc of the Future"
with Dr. Arati Prabhakar
Director, DARPA
________________
Maybe you haven't heard of the Defense Advanced Research Projects Agency (DARPA), but you have been directly impacted by their work. As the US government's high-tech agency, DARPA was instrumental in inventing the internet, artificial intelligence, and the precursor technologies to visual reality. It's also responsible for the development of emerging technologies for use by the military and for national security purposes.

Come and learn about the biggest ideas likely to change the world in data, biology, and space!
_______________
Thursday, March 31st
The Chase Center
The Fletcher School
_______________________________
Lunch will be provided.
Business casual
Registration is required; committed sign-ups only please.
For more information, contact Katherine Round (katherine.round@tufts.edu)
BACKGROUND
Dr. Arati Prabhakar
Director, DARPA
DARPA's director since 2012, Arati Prabhakar has spent her career investing in world‐class engineers and scientists to create new technologies and businesses. She first came to DARPA in 1986 as a program manager and was the founding director of the Agency's Microelectronics Technology Office. Arati served as director of the National Institute of Standards and Technology from 1993 to 1997. She then spent 15 years in Silicon Valley, including a decade as a partner at U.S. Venture Partners, an early‐stage venture capital firm. Arati is an Institute of Electrical and Electronics Engineers (IEEE) Fellow. She received her Ph.D. in applied physics and M.S. in electrical engineering from the California Institute of Technology and her B.S. in electrical engineering from Texas Tech University.