Description
Whenever and wherever you speak, you only really connect when you can cut through the static to be with your listeners. But how can you do that, when you might be speaking to someone outside you area of expertise, or in a different industry altogether? It's easier than you think if you're grounded in your own authentic presence.
Join Ann Timmons, Communications Artist, as she shares her unique approach to speaker training, honed during her years in the professional theatre. Ann will offer unique insights for finding your presence, so you can get your message across to anyone, anytime. You'll walk away with a few practical tools to help you discover your own strong, powerful presence--and start using it immediately. This workshop will benefit:
-Women (and men) seeking to improve their presentation skills at work
-Startup entrepreneurs seeking to refine their business pitches
-Techies hoping to gain leadership skills and get promoted
-Techies interested in improving their public speaking skills at conferences and in front of large groups
About Our Presenter: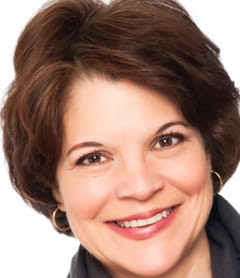 Ann Timmons is a Communications Artist who teaches people how to speak so others will listen, using her background as an actor, director, writer, and teacher. Ann's distinctive approach to presentation skills and communications training helps each client discover and embrace an authentic presence. Her clients include current political leaders, as well as business and non-profit leaders, and she's been honored with the prestigious Alice Paul Award from American University for her work with the Women and Politics Institute. For more information on Ann's work visit: www.anntimmons.com and follow her on Twitter: @annspeaks
A Special Thank you to our Event Sponsor, The Wasington Post!


DC Web Women (DCWW) is a professional organization of more than 3000 members located in the DC area. Our members are professional women, students, and enthusiasts who specialize in the fields of Web Design, Web Development, UX, Computer Science, IT, Graphic Design, Web Content, Blogging, Multimedia, Marketing, e-Marketing, SEO, Web Analytics, and Social Media.