Techniques for Mobile User Assistance Webinar by Joe Welinske

Thursday, March 12, 2015 from 7:00 PM to 8:30 PM (EDT)
Event Details
Techniques for Mobile User Assistance
Smartphones have sparked a huge, new software segment – the mobile app. This creates an important pair of questions for user assistance professionals: What is our role going forward in mobile and how can we prepare to take that on? User Assistance does have a role in supporting mobile apps. As the mobile app market continues to soar, this is becoming the next frontier for user assistance professionals. This session provides an overview of current issues regarding design, writing, tools, and planning of your mobile UA.
You will learn:
About contemporary design for user assistance in mobile apps.

Why traditional desktop UA translates poorly to the small screen.

What techniques are particularly useful to employ.
Note: This session will only be available as a live streaming event. It will not be recorded. Login details will be emailed to participants prior to the webinar.
 
About the Presenter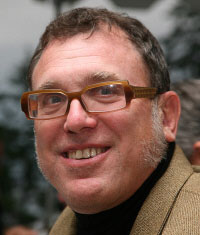 Joe Welinske specializes in helping your software development effort through crafted communication. The best user experience features quality words and images in the user interface. The UX of a robust product is also enhanced through comprehensive user assistance. This includes Help, wizards, FAQs, videos and much more. For over twenty-five years, Joe has been providing training, contracting, and consulting services for the software industry. Joe recently published the book, Developing User Assistance for Mobile Apps. He also teaches courses for Bellevue College, the University of California, and the University of Washington. Check out the Events page for upcoming classes and industry presentations.
To learn more about the Society for Technical Communication Philadelphia Metro Chapter, please visit www.stcpmc.org.
User Assistance Boot Camp
Seattle – April 15-17
We're going to hit an aggressive agenda at WritersUA West with two separate sequences of UA-specific learning - for newbies and pros. "UA Boot Camp" features certificates in Basic Training and Grad School. Over thirty sessions covering all aspects of software user assistance. Registration is just $695. All of the conference details are here:
Organizer
STC - Philadelphia Metro Chapter
STC's mission is to improve the quality and effectiveness of technical communication for audiences worldwide. STC is concerned with the education, improvement, and advancement of its members.
STC-PMC fills these needs on a local basis through a wide range of activities, including monthly meetings;career and education information; and competitions for technical publications, and online communications. Check out our chapter brochure.
As it is a non-profit organization, you can make tax-deductible donations to our chapter.
By attending any STC-PMC event, you grant STC-PMC permission to use your image, voice and name in audio, photographic and video materials and presentations promoting STC-PMC.
Techniques for Mobile User Assistance Webinar by Joe Welinske