Event Information
Refund policy
Refunds up to 7 days before event
Our classroom training provides you the opportunity to interact with instructors and benefit from face-to-face instruction.
About this event
Course Overview:
Technical writing is usually the term given to writing about technical subjects, such as computers, machinery or equipment. This is the kind of writing one sees in instruction manuals, how-to books, and reference materials. This is a fairly narrow definition of technical writing.
A broader definition of technical writing is any writing in which the focus is on the correct, accurate and precise communication of practical information; information that is presented in order to instruct, guide, facilitate or train. Falling under this broader definition are reports, text books, records, submissions, plans and other documents that are not necessarily about technology.
An even broader definition of technical writing reflects its wide applicability to a large range of writing situations, from workplace writing to the highest levels of academic writing.
Almost all writing we come across in everyday life, in home and work, is technical writing (the exception being, of course, fiction books and magazines). The instructions that tell us how to assemble a set of shelves, a resume from a prospect employee, or a submission to a professional journal are all considered to be technical documents.
Learn to write technical and scientific documents, articles, papers, books, manuals and even product labels.
Technical writing is a skill required by all types of industries - from factories to research laboratories. It is a skill required by people in many professions - from consultants to teachers.
WHAT DO YOU DO?.
The course is far more involved than just reading and writing.
You will be researching, analyzing, interpreting and problem solving all sorts of things to do with technical writing. It is important to engage with the subject in a diverse range of ways; to both see and understand all of the possible applications for technical writing; but also, to engage with the same ideas in a range of different ways.
When you look at a concept from different perspectives, your ability to work with it is enhanced and your capacity to remember what you learn is strengthened. Studying this subject should, and is, more than just encountering it. It is learning it. If you want an encounter, buy a book on technical writing, but if you want to learn it properly, you need a substantial course like this.
Target Audience:
Scientists, Technicians, Product Developers, Journalists, Students and anyone else Writing Factual, Technical Information
anyone writing technical manuals or promotional materials
Learning Objectives:
Identify a broad range of situations where technical writing is used and where you might gainfully apply those skills;
Present technical documentation for a variety of situations;
Determine how to write appropriately for a defined audience;
Develop formats for different documents that follow a logical appropriate structure;
Explain how to effectively collaborate with one or more people in the production of a technical writing assignment;
Write items of technical writing that are appropriate for publication in different types of periodicals including: popular magazines, industry magazines, scientific journals, newspapers and e-zines;
Write easy to follow, technically accurate instructions for a variety of processes, using a variety of equipment;
Write a formal proposal for a project;
Write in an effective and appropriate style of report, during, or on conclusion of a project.
WHERE CAN IT BE APPLIED?
Technical writing is applied in more places than you might think, and demand for technical writers who can do a good job is always strong. Any piece of modern technology from computers to cars, and microwaves to watches, all require lots of technical writing during their conception, development, production and marketing. Scientific research, articles in technology magazines, and even gardening magazines; can all be technical writing. Obviously research reports, but also research funding submissions and many other types of submissions, are also technical writing.
Consider Writing Manuals/ Instructions/ Guidelines
These are documents intended to show people how to do something, e.g. how to use a particular piece of equipment, how to make something e.g. recipes, construction, or gardening, how to care for something e.g. property maintenance, health care, or animal care, or workplace or management procedures. There are too many to review here so we'll look at a select few.
User Guide
User guides or manuals are written to accompany a variety of goods e.g. televisions, DVDs, computers, and computer software. They may be a single document or they may be one of several documents that accompany a product where other documents could include safety instructions, installation instructions or data sheets.
When writing a user guide it is good practice to think about how a person using the guide will approach it. In most cases, people do not read a whole guide from start to finish. In reality, they are most likely to look for specific parts of the guide because they are more likely to read the guide when they have a problem. User guides then should address tasks and how to complete them rather than elaborate on product details. If you think like a user, you are more likely to write what a user needs to know.
The key to writing user guides is to use an active voice (it emphasises the user if the subject and verb in a sentence is clear), focus on the reader (use "you" to address the reader), and write with clarity (the user needs to know how to complete a task form reading the instructions). A typical user guide would have the following sections:
Cover Page - Title of Guide
Copyright information (if necessary) - this should be on the cover and title page (if separate).
Disclaimer - the terms and conditions of using the guide.
Preface (if necessary) - this section can be used to make reference to any other documents released with the product (e.g. warranty, service).
Table of Contents - this is necessary because people will use it to quickly find what they are looking for. For smaller documents of about 10 pages or less it is not a requirement. Instead the document might be titled a Quick Reference Guide, or similar.
Procedures - these are included in the main body of the text, separate from reference material. The procedure outline the tasks required for using the product. These include how, when and why to undertake tasks and what will happen as a result. It may also be necessary to use specific examples. Illustrations could be incorporated to provide a visual aid.
When writing procedures it is helpful to work out what the main tasks are, and if necessary break them down into smaller tasks or subtasks. Step-by-step approaches are very useful to explain each task, and each step should be numbered. For decisions that a user might make, you could use and "if-then" style e.g. If you plug the printer in, then a window on the computer task bar should pop-up with "Found new hardware".
If you break information down into separate sections, use a consistent format for each so that a user becomes familiar with the layout and can easily navigate through it.
References - it may be necessary to include a references section. Here, any additional specific information which applies to the guide can be included for those who seek more information. This is also the place to put a troubleshooting guide and FAQs.
Glossary - it may be useful to include a glossary of terms. This can include technical terms and jargon used in the main body. If the glossary is only short it can be placed after the preface and before the table of contents. Longer glossaries should go at the end of the document before the index.
Index - for longer documents, e.g. 20 pages or more, an index is needed at the rear to make the document user-friendly. Like a table of contents, the index enables a user to quickly source information.
Prerequisites:
There are no prerequisites for this course.
Course Materials:
Students will receive a course manual with presentation slides and reference materials.
Examination:
There is no exam.
Technical Requirements:
For eBooks:
Internet for downloading the eBook
Laptop, tablet, Smartphone, eReader (No Kindle)
Adobe DRM supported software (e.g. Digital Editions, Bluefire Reader)
eBook download and activation instructions
Agenda:
Scope and Nature of Technical Writing
Nature and Scope
Quality of Information
Nature of Language
Structure
Characteristics of Technical Writing
Presentation of Technical Writing
Presentation
Basic Parts of a Document (Written text, Images, White space)
Headings
Types of Images (Tables, Charts, Graphs, Photos, Drawings)
Captions and Labels
Main Elements (Front Matter, Body, end matter)
Creating an Index
Elements of Different types of Technical Documents (References, Texts, Journals, Reports, etc)
Referencing
Matching Style and Content to the Audience
Writing for an Audience
Writing Well
Writing Guidelines (Jargon, Gender neutral writing, Using simple sentences, passive or active language, first, second or third person, etc)
Spelling, Grammar
Editing, Proof reading
Planning: Developing a Logical Structure or Format
Creating a Technical Document
Research the Document; gather information
Plan; decide on the format
Write; create an outline and then write the first draft
Verify; check the accuracy of what you have written
Revise; amend the document before
Writing a First Draft
Collaborative Writing
Working in a team
Tasks and Roles
Technical Brief
Strategies for Collaboration
Style Guide
Using Templates
Using Email Effectively
Writing Technical Articles for Periodicals
Writing for Periodicals
Publisher Specs
Writing Descriptions and Specifications
Journal Abstracts
Writing Manuals and Procedures
Writing manuals
Writing Instructions and Procedures
Guidelines
Troubleshooting
Writing Project Proposals
What is a Proposal?
Proposal Categories (Solicited and Unsolicited)
Model for Writing Proposals
Grant Proposals
The Stop Format
Writing Project Reports
Types of Reports
Progress Reports
Completion Reports
Review Reports
Regulatory Reports
Feasibility Reports
Scientific Reports
Elements of a Formal Report
Executive Summaries
Date and time
Location
Refund policy
Refunds up to 7 days before event
Organizer of Technical Writing 4 Days Training in Hamilton
Click here to subscribe to our text messages.
Who we are
Mangates is one of the Leading Competency developers, Mangates has developed a proven foundation for building specialized training programs. No matter which Mangates training division you are working with, you can expect the same high-quality training experience and expertise that makes Mangates stand out above the competition.
All of our instructors are recognized experts in their fields with hands-on experience on the topics they teach. We combine proven adult educational training methods with leading-edge industry expertise to provide you an exceptional training experience. Every instructor must meet rigorous standards with the proven background in their given field of expertise. It is the difference that our customers covet and participant appreciates at the completion of the course.
What we do
We deliver training solutions to Corporate, Government Agencies, Public sectors, Multinational organizations and Private Individuals. Our Primary focus is to train in a wide range of areas from IT Technical, Personal Development, Human Resources and Management Courses to Project, Program and IT Service Management.
We have most experienced trainers in the Industry. Our Trainers are highly skilled in their subject areas and are uniquely positioned to provide participants with deep industry experience. They are motivated to transfer knowledge through practical support post and pre-training to provide participants with additional support outside the classroom.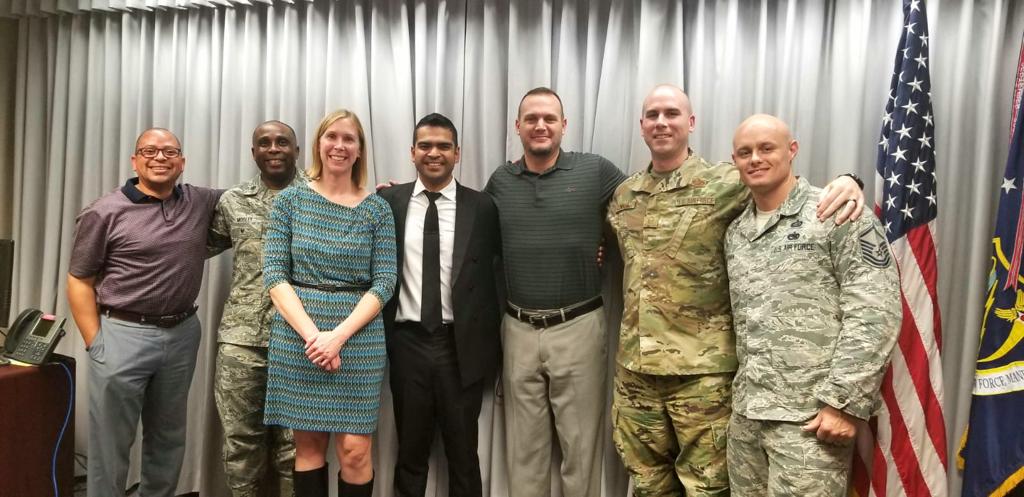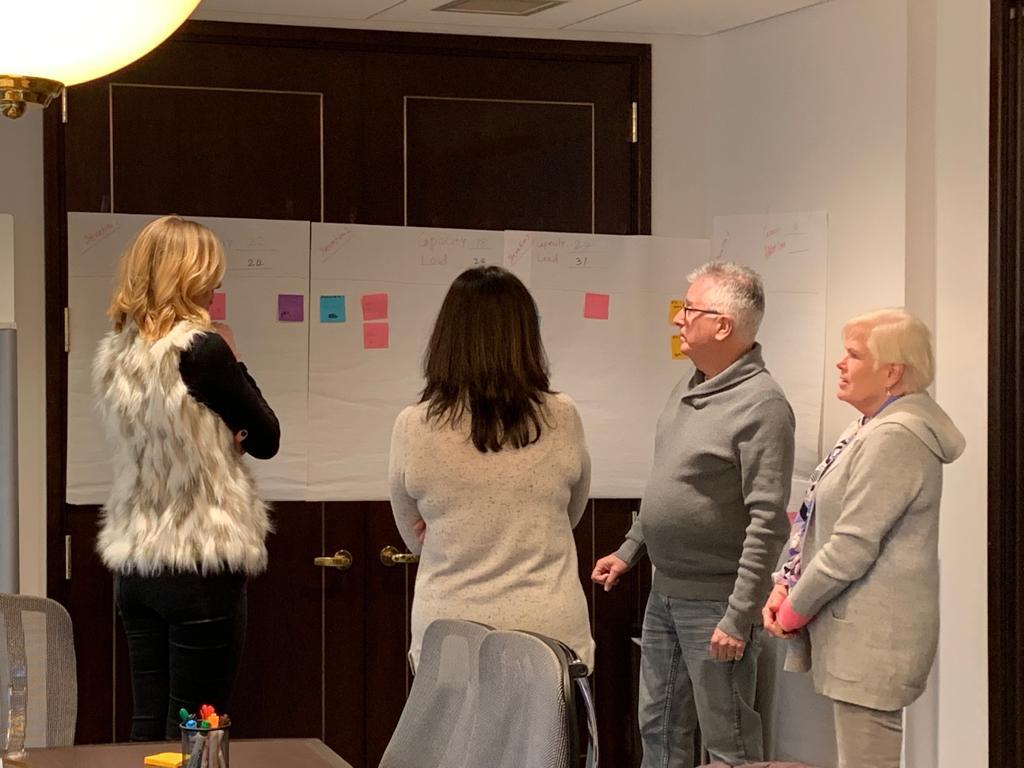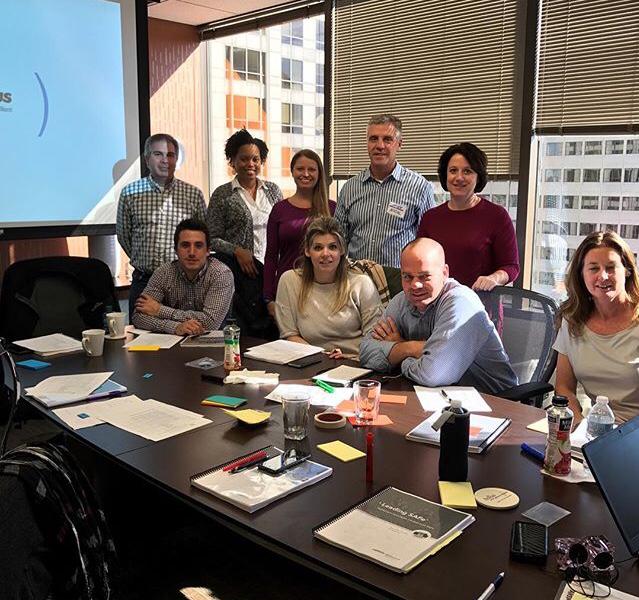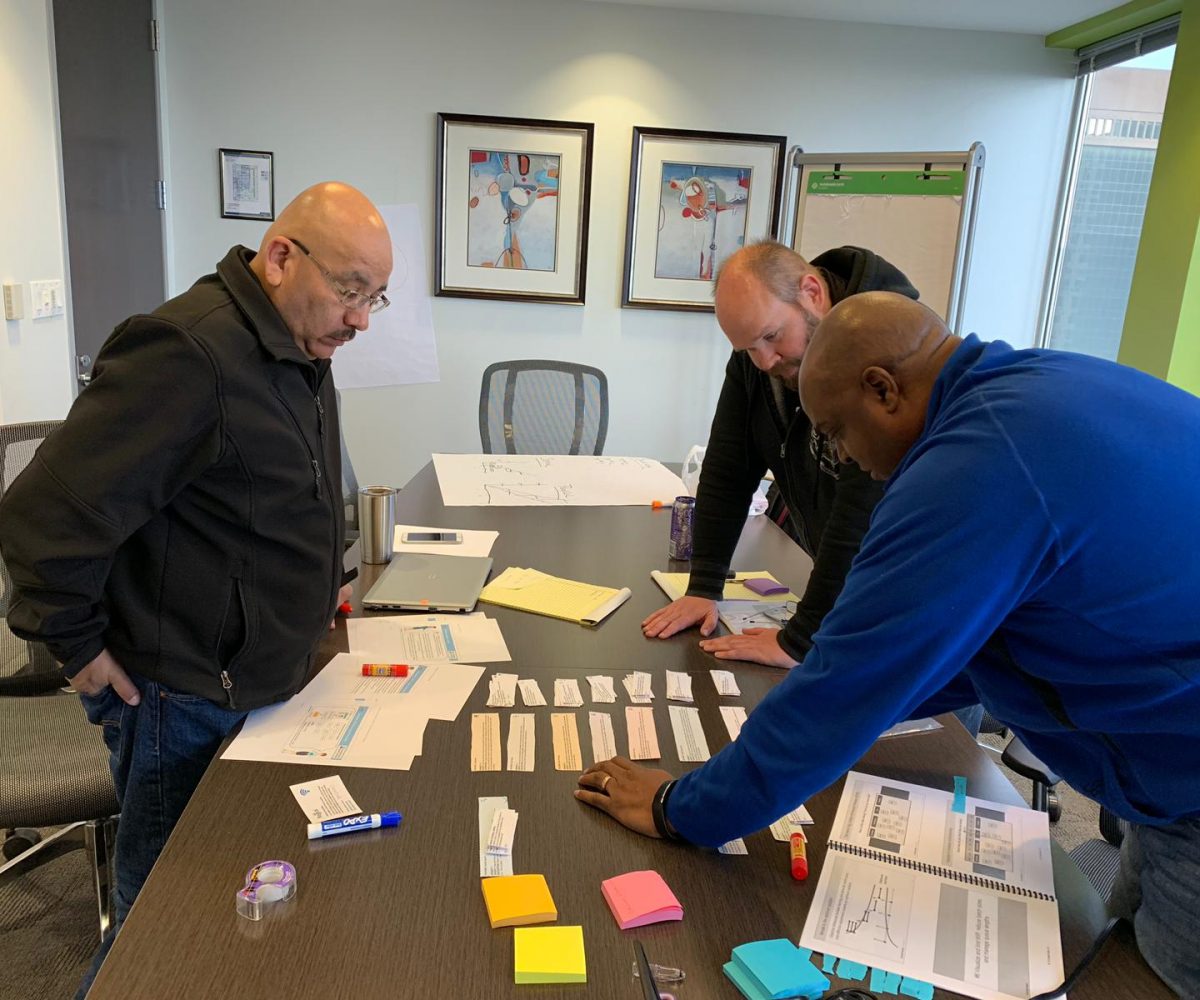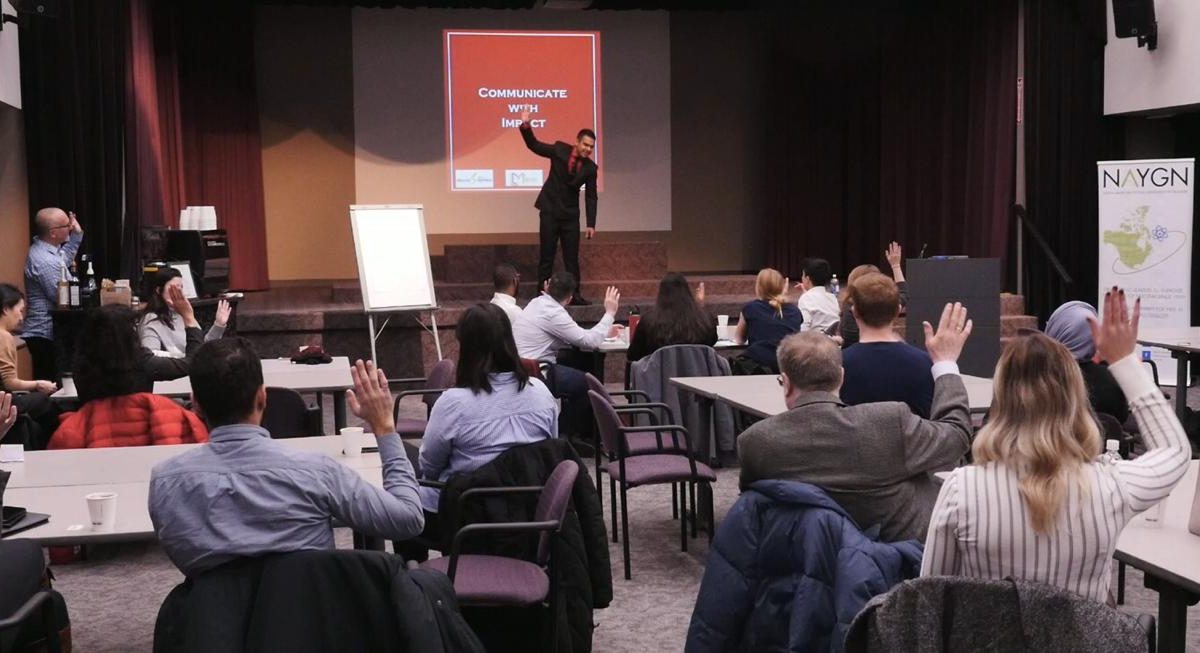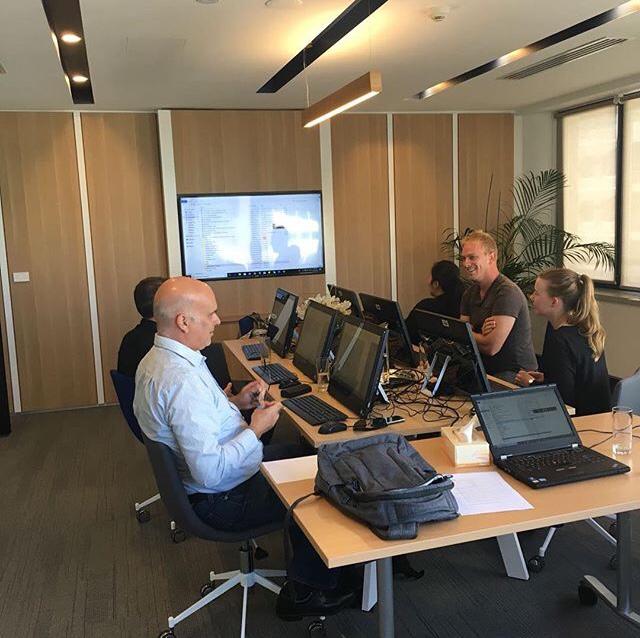 https://www.youtube.com/watch?v=ca-9iJ4zw0Q