Technical Product Manager: the Best of Both Worlds by eBay PM

Tuesday, June 18, 2019 from 7:00 PM to 8:30 PM (CEST)
Event Details
Fundado en 2014, Product School es la primera escuela de negocios tecnológicos del mundo. Ofrecen cursos certificados en Product Management, Data Analytics, Coding, Digital Marketing y Blockchain a profesionales en 15 campus en todo el mundo y ofrecen los mismos cursos online y en directo. Todos los cursos están impartidos por product managers reales que trabajan en compañías punteras como Google, Facebook, Slack, Airbnb, LinkedIn y Netflix.
David García Fernández hablará en detalle de las ventajas y inconvenientes en tener un background técnico para ser PM y como en su caso ha conseguido hacer esta "conversión".
Si quieres saber más, ¡unete a nostros durante el evento de Product School!
Meet the Speaker: David García Fernández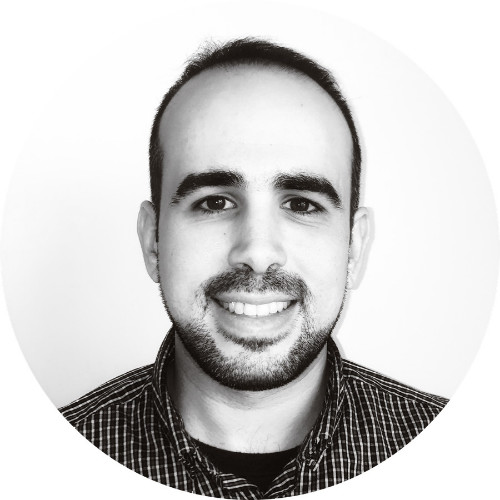 As eBay's Product Manager, David is more than a project tracker, with his more than 9 years of experience in the industry, empowering agile teams for international companies plus building his own in Turkey, now he's helping the eBay family to improve its Marketplace. As a software engineer David has a technical background, which allows him to understand both aspects of the digital world: business and technological.

Get the FREE Product Book here


Nota: El evento será en español.
--
Please note:
- No refunds unless we have fully canceled the event. Date changes are not included.
- For additional info or questions, send an email to events@productschool.com

When & Where

Google for Startups Campus
Calle Moreno Nieto, 2
28005 Madrid
Spain


Tuesday, June 18, 2019 from 7:00 PM to 8:30 PM (CEST)
Add to my calendar
Organizer
Founded in Silicon Valley in 2014, Product School is the first technology business school.
We provide certificates in Product Management to professionals across 20 campuses worldwide. We also offer the same courses live online. All our instructors are senior-level product managers working at top technology companies such as Google, Facebook, Airbnb, PayPal, LinkedIn, and Netflix.
Unlike traditional MBA programs designed for students seeking roles within the finance and consulting fields, Product School's curriculum is highly relevant for the next generation of technology leaders, with classes offered at a fraction of the cost. The curriculum is designed to fit into work schedules with small classes held in the evenings or on weekends to ensure that both instructors and students can maintain their full-time jobs. Students at Product School enjoy a healthy mix of hands-on projects, group activities, case studies, and panel discussions. Through this, they learn how to lead cross-functional teams, and experience building digital products from end to end. Students are also taught how to succeed in product management interviews and given access to our alumni community where they can expand their network, find mentors, and access job opportunities.
In addition to individual classes, Product School also delivers custom corporate training programs to Fortune 500 companies seeking to upskill their existing teams or onboard new talent.
Product School is committed to pushing the product community forward. With this aim in mind, we published the Amazon bestseller, The Product Book, organize meetups in over 150 cities worldwide, host the Product Awards, and run ProductCon, a multi-city conference attended by thousands of professionals every year.