Description
Join us for the Technapex EduTech Mixer and Panel!
We're bringing together entrepreneurs, investors, journalists and forward-thinkers to discuss innovations in the education tech space.
We'll kick off with networking, drinks and appetizers followed by a panel on how content in the classroom and the way students learn is changing. Moderated by Josh Constine from TechCrunch, panelists will look at the benefits of new technology and collaborative learning for students, as well as the limitations, and trends for where the industry is headed in 2012.
Panelists include:
Alison Johnston, Cofounder and President of InstaEDU

Farb Nivi, Founder and Chief Product Officer of Grockit
Pooja Sankar, Founder and CEO of Piazza

Rachel Thomas, Founder of Subtext

*For more information on panelists, visit: http://www.technapex.com/2012/03/join-us-for-the-technapex-edutech-mixer-panel-on-march-28th/

Doors open at 6pm and the panel begins at 6:30. The panel will be followed by another half hour of networking. Beverages and food included!
Sponsored by: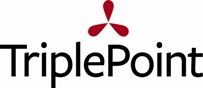 TriplePoint is the leading public relations agency serving the interactive entertainment and technology industries. Having established domain expertise in games and tech, we offer a variety of professional PR services including corporate and product launches, announcement distribution, on-going brand development, crisis management, event management, editorial, and other strategic efforts depending on your company objectives and goals. For more information, visit http://www.triplepointpr.com/.