TechMatch Malaysia: The Role of Corporate Innovation in Emerging Ecosystems
Description
One of the biggest threats facing global corporations is their inability to innovate consistently and experiment cost-effectively. Silicon Valley has led the way in showing the rest of the world how it can stimulate topline revenue growth for corporations by facilitating successful partnerships with startups and scale-ups.


Malaysia Techmatch will be hosted and presented by the Malaysia Digital Economy Corporation (MDEC) in partnership with US Market Access Center Inc. (USMAC), both based in Silicon Valley.
Moderator: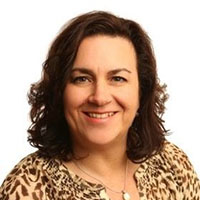 Sandra Miller
Chair (Emeritus), Entrepreneurship Track, Singularity University
Former Director, Innovation X, Oregon State University
Former Manager, Open Innovation, Accenture
Former Director, Lab for Enterprise Creation, Kauffman Foundation
Former Managing Director, BioDesign Program, Stanford University
Panelists: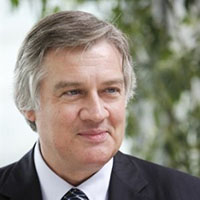 Richard Dasher
Director, US-Asia Technology Management Center, Stanford University
Board Director & Advisor to the President, Tohoku University, Japan
Board Director, Japan Society of Northern California, Keizai Society
Former Executive Director, Center for Integrated Systems, Stanford University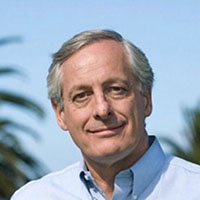 Bill Reichert
Managing Director and Co-Founder of Garage Technology Ventures
Co-founder, Academic Learning Systems
VP of Marketing and Sales, The Learning Company
Member, Council on Foreign Relations
Partner at A3 Collider, a new investment fund and venture builder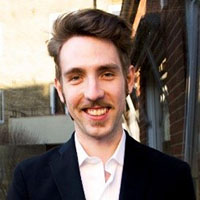 Alexander Fred-Ojala
Chief Data Scientist, Berkeley Innovation Index, a global collaboration project at UC Berkeley that helps corporations achieve a world-class level of innovation culture and effectiveness
Co-organizer, Berkeley Blockchain Challenge Lab
Co-Founder and COO, InnoQuant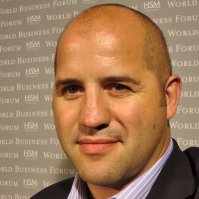 Boris Pluskowski
Co-founder and Partner, NextStrat
NextStrat helps corporations build next generation businesses.
Former Sr. VP Growth and Sales, RocketSpace
Executive roles at innovation software firms (Imaginatik, Spigit and Mindjet) and PricewaterhouseCoopers Strategy group.

Program Agenda:
4:00pm - 5:00pm
Registration, Networking & Innovation Showcase featuring top startups and scale-ups from Southeast Asia
5:00pm - 5:15pm
Opening Remarks by Alfredo Coppola, Co-CEO, US Market Access Center and Dan Khoo, President at MDEC Americas Inc.
5:15pm - 6:00pm
Panel Discussion
6:00pm - 7:00pm
Pitches from 8 Top Innovators from Southeast Asia
7:00pm - 9:00pm
Networking and Innovation Showcase
Please be sure to RSVP to this invitation only event if you can attend!
---
Did you know?
1. The Malaysian tech scene is 20 years old
Malaysia's tech ecosystem can be traced as far back as 1996, where the government introduced the Multimedia Super Corridor (MSC) initiative.
2. Malaysia has a thriving Digital Economy
In 2014, Malaysia's Digital Economy contributed 17% (USD46.14 Billion) to the country's GDP and accounted for over 800,000 tech jobs.
3. Malaysia is a leader in innovation
Malaysia was the first country in the world to implement biometric passports in 1998.
4. Six out of eight top publicly listed Internet companies in Southeast Asia are Malaysian companies
Malaysia is home to one of the most developed and matured tech ecosystem in ASEAN. Out of the top 8 Internet companies in ASEAN (based on market capitalization), 6 hail from Malaysia. (Source: Business Insider)
5. Malaysia is one of the top 3 preferred offshoring destinations in the World
Malaysia maintains its top 3 position as an offshoring destination (out of 55 countries) in A.T. Kearney Global Services Location Index (2016).
---
Many thanks to our event parnters:

Malaysia Digital Economy Corporation Sdn. Bhd. or MDEC (formerly known as Multimedia Development Corporation Sdn. Bhd.) is an agency under the Ministry of Communications and Multimedia Malaysia. MDEC has been entrusted to develop, coordinate, and promote Malaysia's digital economy, information and communications technology (ICT) industry, and the adoption of digital technology amongst Malaysians.

Incorporated on 5th June 1996, MDEC was officially established to strategically advise the Malaysian Government on legislation, policies and standards for ICT and multimedia operations. Additionally, MDEC is also entrusted to oversee the development of the MSC Malaysia initiative, the platform to nurture the growth of local tech companies whilst attracting foreign direct investments (FDIs) and domestic direct investments (DDIs) from global multinational companies to invest and develop cutting-edge digital and creative solutions in Malaysia.

In 2011, MDEC's mandate was broadened to drive Malaysia's transition towards a developed digital economy by 2020. In 2012, Digital Malaysia was official unveiled as the nation's transformational programme to achieve this objective. Digital Malaysia is a national agenda that is fully developed with a sustainable digital economy built upon a vibrant domestic ICT industry, transformative adoption of digital solutions by government, businesses and citizens, as well as a robust enabling ecosystem. For more information about MDEC, please visit www.mdec.my
---


Many thanks to Hero City for hosting this event!