TechMatch Japan 2018 – Startup Innovation meets Corporate Innovation
Description


DESCRIPTION
Join us for a session of Startup Demos followed by a networking lunch as top Silicon Valley corporate representatives evaluate the latest innovations from Japan.
US MAC and JETRO have chosen 10 of the top Japanese startups in Advanced Manufacturing, Mobile Technologies, Artificial Intelligence, HealthTech, IoT, Computer Hardware, IT Security and Real Estate to participate in this dedicated program. All 10 Japanese startups either have patents or patents pending for their respective innovations.
---
Meet the companies:

PicoCELA (PicoCELA Inc.)
PicoCELA has developed wireless multi-hop connection capability to IoT devices so that LAN is reduced by 80-90%. We offer PCWL-0400, an edge computer with wireless back-haul, enterprise-grade access points, and IoT solutions.

Tsukuba Tech (Tsukuba Technology Co.,Ltd)
Tsukuba Technology is a leading developer of non-destructive inspection technology. We developed the world's first "Laser Ultrasonic Visualizing Inspector (LUVI)" and one of the world's smallest X-ray inspection system, providing wide-range applications in industry inspections, public security and medical sectors.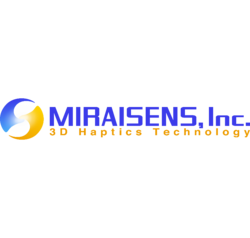 Miraisens (MIRAISENS, Inc.)
Miraisens develops 3DHaptics Technology that creates a patented unique waveform pattern to vibrate actuators giving you touch sensory perception by stimulating your brain. In our demo, you can experience three different sensations: 'Force', 'Pressure', and 'Tactile' in midair.

Future Standard (Future Standard Co., Ltd.)
We are a video content analysis solution provider in Japan. Our main product is a video analysis platform on which customers can easily take advantage of a wide variety of computer vision algorithms such as person count, face detection, demographic identifiers, etc.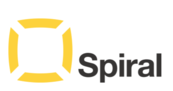 Spiral (Spiral Inc.)
At Spiral, we use QR codes or markers to simplify the autonomous drone flight plan system for indoor use. We aim to be the savior of "field technicians" who are considering utilizing autonomous flight drones.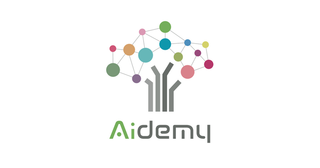 Aidemy (Aidemy Inc.)
Aidemy is an online platform to learn Blockchain and AI coding. It is an interactive environment where people learn programming skills for Blockchain coding such as Python and Numpy. Aidemy is the smartest way to learn Blockchain.

Daiya Industries (Daiya Industry Co., Ltd.)
We are a developer of soft exo systems using pneumatic muscles to help stroke victims and also have been a manufacturer and developer of orthotic support systems for 55 years.

GA Technologies
Our property purchasing system "Tech Supplier" that we are developing independently solves the complicated work process that people had been doing with technology by making full use of AI and RPA. We crawl a huge amount of property information received from the vendors using image recognition technology, and automatically load the property data into the system. In addition, we use machine learning from the property data and recommend properties to purchasing personnel by screening high quality properties.
---
Agenda:
10:30 am - 11:00 am
Check-in and registration. Enjoy a light breakfast, tea, coffee and juice.
11:00 am - 12:00 pm
Opening address by Alfredo Coppola, Co-CEO of US MAC, senior JETRO representatives and Hero City; Presentations from 10 Japanese companies (4-minute pitches), followed by 1:1 breakout sessions, tradeshow with demo tables
12:00 pm - 1:30 pm
Lunch and beverages will be served; Casual networking will commence.
---
Please be sure to RSVP as this is a private event.