Description
TechLaunch is a virtual business accelerator for tech startups. BullPen #12 is being hosted at Rutgers University Business School and Co-hosted with Scarlet Startups.

The series of "BullPen" pitch events (similar in concept to "Shark Tank") is where a select handful of (3-4) tech startup companies pitch their business plans to a panel of investors and mixed audience.
Each presenting team is screened, mentored and prepared to make a 10 minute Investor type presentation to a panel of 4 Investors and successful Entrepreneurs.
The audience is encouraged to participate in the 7 minute Q & A session. Afterwards, the Investor panel will have 7 minutes to provide constructive feedback.
BullPen is aimed at serious early stage tech startup companies with high growth potential, an experienced team, a demonstrated Minimum Viable Product (MVP), and at least one potential customer who is prepared to pay for your product.
Agenda (Room 1144):
4:30 - 5:00 Registration/Pizza/Networking
5:00 - 5:15 Introductions
5:15 - 7:00 BullPen Program (3-4 Investor Pitches)
7:00 - TBD Winners announced & networking with Entrepreneurs and Investors.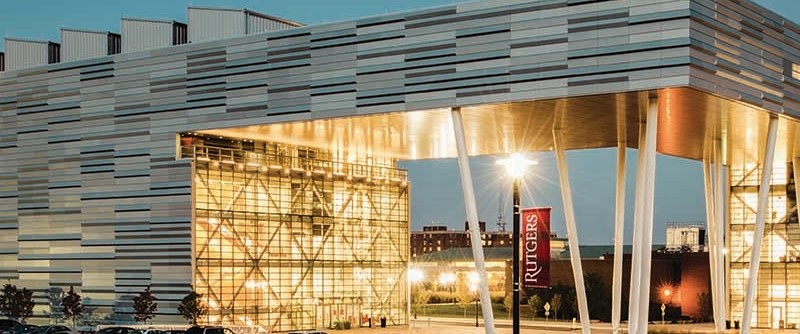 Directions:
BullPen #12 will be held at the Rutgers Business School, South Building, Room 1144, 100 Rockafeller Road, Piscataway, NJ 08854.
Parking:
You may park in Lots 101 & Green without permits. Please refer to PARKING MAP for location of parking lots. Guests must use this LINK to register for the event. Until this process is completed your vehicle is not registered and you might receive a citation. Faculty, Staff, and Students must park only in lots they are authorized to park in.


About TechLaunch:
Formed in 2012 to drive the commercialization of emerging technology, TechLaunch was New Jersey's premier investor-led technology accelerator. Since then, TechLaunch has helped launch over 50 tech focused companies onto the marketplace and mentored over 100 budding entrepreneurs. Today, TechLaunch focuses on identifying and nurturing early stage tech ventures toward growth opportunities via mentoring, coaching, networking, and providing access to resources and capital. Its core objective is to generate Quality Deal Flow for early stage investors and prepare entrepreneurs for the Due Diligence Process. To learn more please visit TechLaunch. Any media inquiries should be directed to norma@techlaunch.com.
Participation Disclaimer:
Photo/Video Waiver: I give permission to TechLaunch LLC to use any photographs or videos taken during the program for use on their website or other promotional material. I understand that TechLaunch LLC owns all photos and videos they take.