TECHIES REACH! Step Outside Your Comfort Zone, Rise to the Challenge and Bu...
Actions and Detail Panel
TECHIES REACH! Step Outside Your Comfort Zone, Rise to the Challenge and Bu...
Wed, January 11, 2017, 12:00 PM – 1:00 PM EST
Description
How will you move towards REACHING your potential in 2017?
Join us on January 11, 2017 from 12:00pm-1:00pm (E) for a special #WebWomenWednesday Lunch & Learn presentation by Andy Molinsky on Zoom. Andy is an author and inspirational thought leader who helps people develop the necessary insight to harness the courage to act outside their personal and cultural comfort zones in a way that transforms your professional life.
Join from PC, Mac, Linux, iOS or Android: https://zoom.us/j/141499372
Or iPhone one-tap (US Toll): +14086380968,141499372# or +16465588656,141499372#
Or Telephone: Dial: +1 408 638 0968 (US Toll) or +1 646 558 8656 (US Toll) Meeting ID: 141 499 372
About our Presenter: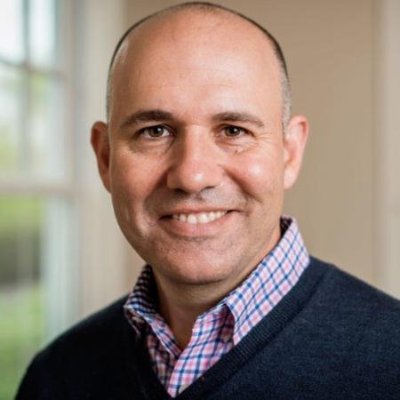 Andy Molinsky - is the author of the award winning book Global Dexterity, which has become one of the instant classic books in the cross-cultural world! He's come out with a brand new book called Reach - which you should definitely check out! It's about the challenges of acting outside your comfort zone (and then how to actually do it better!). It's published by Penguin Random House and is getting some really positive early attention from some pretty heavy hitters like Adam Grant (Give and Take, Originals), Doug Stone (Difficult Conversations and Thanks for the Feedback), and Jonah Berger (Contagious and Invisible Influence). And if you pre-order today, he's offering some awesome additional bonus gifts, like a free e-book for mastering 10 cultural codes from around the world, free access to master class sessions on Global Dexterity and Reach, a chance to win a free training session and more. Check it out!


More on Andy:
Andy is a Professor of Organizational Behavior at Brandeis University's International Business School, specializing in behavior change and cross-cultural interaction in business settings. He holds a B.A. in International Relations, magna cum laude and Phi Beta Kappa, from Brown University, an M.A. in International Business from Columbia University, an M.A. in Psychology and a Ph.D. in Organizational Behavior from Harvard University. Andy regularly writes for the Harvard Business Review, and his work has been featured in the Economist, Fast Company, Fortune, the Financial Times, The Boston Globe, NPR, and the Voice of America. His first book, Global Dexterity (Harvard Business Review Press, 2013), received the Axiom Award (Silver Medal) for Best Business Book in International Business & Globalization and has been used widely in organizations around the world, including Boeing, AIG, the US Air Force Academy, and the Clinton Foundation, among others. He speaks regularly to a wide range of professional audiences.
Early Reviews of Reach:


"Molinsky's understanding of the power of purpose is spot-on, and his writing style is truly a joy to read. Here is a book that will get you unstuck, help you grow, and ultimately take you to another level. A true standout!"
—Olivia Fox Cabane, author of The Charisma Myth

"When we need the strength to tackle a stressful situation that takes us beyond our comfort zone, most of the advice we get boils down to bumper stickers like 'Feel the fear and do it anyway.' Fortunately, Andy Molinsky has brought fresh insights from social science to bear on this problem. Reach provides a practical approach to pushing the boundaries while remaining true to our authentic selves."
—Matthew Kohut, co-author of Compelling People


"If you want to rise to the next level in whatever you do, you must read this book. Andy Molinsky gives truly invaluable advice for getting unstuck and out of your comfort zone so that you can reach for the stars. Essential reading!"
—Tom Doctoroff, CEO of J. Walter Thompson Worldwide, Bestselling Author of What Chinese Want, Billions and Twitter is Not a Strategy

"Reach is an exciting contribution to the discussion of why and how to get out of our comfort zones. Molinsky is a great storyteller, has done terrific research, and perhaps most importantly, is an academic who writes/speaks like a real person, making his wisdom accessible and actionable. This smart and compassionate book will guide you to to reach beyond the safety of your own status quo, enabling you to discover and create new possibilities for you in your work and life."
—Cathy Salit, CEO, Performance of a Lifetime and Author of Performance Breakthrough: A Radical Approach to Success at Work
"Along with books like Grit, Mindset, Originals
, and
Peak,
Reach
takes its place on my shelf of favorite books about living more fully and effectively. I was stunned by how original and helpful it is."
—Doug Stone, New York Times Best Selling Co-Author of Difficult Conversations and Thanks for the Feedback



"We all have trouble reaching beyond our comfort zone, but this book shows you how. So many of our disappointments spring from our own unwillingness to stretch beyond what we feel comfortable doing.
Reach
will take you to the next level, where you really want to be."
—Jonah Berger, PhD, New York Times bestselling author of Contagious and Invisible Influence
"We're often encouraged to step outside our comfort zones, but rarely know where to begin. This book shows us the way. Andy Molinsky is an expert on navigating the challenges of unfamiliar situations, and you can put his advice into action right away."
—
Adam Grant, PhD, New York Times bestselling author of Originals and Give and Take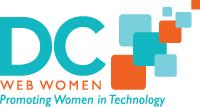 DC Web Women (DCWW) is a professional organization of more than 3000 members located in the DC area. Our members are professional women, students, and enthusiasts who specialize in the fields of Web Design, Web Development, UX, Computer Science, IT, Graphic Design, Web Content, Blogging, Multimedia, Marketing, e-Marketing, SEO, Web Analytics, and Social Media