Description
DESCRIPTION
Join TechHub NYC for an informal chat over coffee where we will be welcoming John Frankel from ff Venture Capital.

Our Investor Coffee Mornings are a great opportunity to navigate the investment landscape, understand different funding options, build relationships and engage relevant investors to successfully raise external capital.
This will be a roundtable session with 10-15 founders, where the startups could get feedback on their business plans and metrics, as well as asking questions that are relevant to their business.
FILL IN THIS FORM and we will email you to confirm your slot if you meet the criteria (founder of a technology product startup).

ff Venture is a technology venture capital firm focused on supporting visionary founders at the seed- and early-stages of company formation and growth.
Their 25+ person team actively works with founders to develop products, target markets, and accelerate growth. ff Venture expertise and investments are in artificial intelligence, cyber security, machine learning, UAVs, enterprise software, crowdfunding, data analytics and more. They seek emerging, transformative technology and technology-driven founders who create and lead companies that will influence the behavior of millions. Since their founding in 2008, they have invested in 90+ companies and helped to create aggregate market value exceeding $4 billion.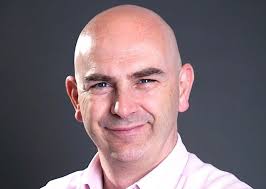 John Frankel founded ff Venture Capital ("ffVC") in 2008 and has been a seed- and early-stage investor since late 1999. He focuses on advising and growing technology and technology-enabled companies across emerging industries, including artificial intelligence, cyber security, drones, enterprise software, crowdfunding, and data analytics, among others.

John served on the boards of more than 35 companies and led investments in more than 80 companies, including Cornerstone OnDemand (CSOD), Indiegogo, Ionic Security, Unikey, Skycatch, Plated, 500px, Distil Networks, Pebblepost, and Owlet. He sits on The NYU Tandon School of Engineering's Board of Overseers.

Prior to founding ffVC, John worked at Goldman Sachs for 21 years in a variety of roles that involved technology development, reengineering and capital markets.