TechFire: The Future of Mobility | Presented by WSGR

Wednesday, June 27, 2018 from 6:00 PM to 8:30 PM (PDT)
Event Details
You're Invited!

TechFire Presents: The Future of Mobility
Join TechFire and our presenting sponsor WSGR for a panel discussion with VCs and leaders who are shaping the future of mobility, from e-scooters to autonomous vehicles, hyperloops, and high-speed super urban networks, and other exciting innovations.
FEATURING SPEAKERS FROM BIRD, QUALCOMM VENTURES, ARRIVO, MAPPER, & BRULTE & CO!
Bird: David Estrada, Chief Legal Officer & Head of Public Policy. Bird just might be the hottest startup on earth right now, doubling their valuation from last month's billion-dollar unicorn status, to a reported $2 billion this month. But David is no stranger to at the cutting edge -- he previously held senior executive roles with Kitty Hawk (Google co-founder Larry Page's flying car/aerial taxi startup), Lyft, and Google X (where he led the legal efforts behind Google's self-driving cars, drone delivery program, Google Glass, and many other pioneering tech projects), among other roles. 
Qualcomm Ventures: Varun Jain, Head of Qualcomm Ventures' Global Early Stage Fund. Based in San Francisco, Varun leads Qualcomm Ventures' Early Stage Fund, focused on Seed and Series A opportunities in IoT, AI, Robotics and AR/VR. He also is the global head of their automotive investing.  Qualcomm Ventures led autonomous vehicle pioneer Cruise Automation's Series A-1 funding round before their $1 billion acquisition by GM, and is also an investor in companies like 99 (acquired by Didi).
Arrivo: Co-Founder & CEO Brogan BamBrogan. A leader at the cutting edge of mobility, including the hyperloop and beyond (with Arrivo's high-speed super urban network), Brogan is currently Co-Founder & CEO of Arrivo, which is building a $15 million test track in the Denver Metro area. Learn more at https://www.arrivo-loop.com/.
Mapper: Co-Founder/CEO Nikhil Naikal. Based in San Francisco, Mapper is poised to become the largest data provider of Machine-Readable Maps (MRM) operating at global scale. Nikhil's passion for mapping dates back to working with Carnegie Mellon's Tartan Racing team that won the 2007 DARPA Urban Challenge (the federal government's driverless car competition). Read Wired's profile of Mapper.
Brulte & Company: Grayson Brulte, Co-Founder/President. Grayson, a frequent speaker and commentator in the media on autonomous vehicles, and Co-Chair of the City of Beverly Hills Mayor's Autonomous Vehicle Task Force, is a consultant on autonomous vehicles and innovation issues. 
Moderator: Patrick Anding, Attorney, Wilson Sonsini Goodrich & Rosati. Patrick Anding is an attorney with Wilson Sonsini Goodrich & Rosati, the premier legal advisor to technology, life sciences, and other growth enterprises worldwide. Patrick focuses on corporate and securities law, advising private and public companies on a wide spectrum of legal matters.  
Presenting Sponsor: Wilson Sonsini Goodrich & Rosati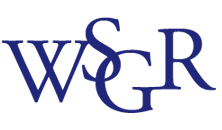 Wilson Sonsini Goodrich & Rosati is the premier legal advisor to technology, life sciences, and other growth enterprises worldwide. Our deepest thanks to WSGR for making this event possible, and for all they do for the LA tech ecosystem.
Gold Sponsor: Southern California Association of Governments (SCAG)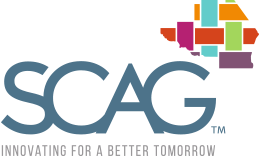 Hosted by: Luma Launch

Special thanks to Luma Launch, for hosting the event at their accelerator space in Sant Monica, and kudos for all they're doing to help grow the LA tech ecosystem. 
June 27, 2018
6pm: doors open
6:30 pm: panel discussion, moderated by WSGR's Patrick Anding
7:30 pm: reception 
Have questions about TechFire: The Future of Mobility | Presented by WSGR?
Contact TechFire
When & Where

Luma Launch
204 Santa Monica Blvd,
Santa Monica, CA 90401


Wednesday, June 27, 2018 from 6:00 PM to 8:30 PM (PDT)
Add to my calendar
Organizer

TechFire organizes tech conferences and fireside chats with titans of tech. Visit us at techfire.co to learn more.
ABOUT TECHFIRE: TechFire is a leading producer of tech conferences and events, known for attracting high-profile titans of tech from Silicon Valley and beyond to come speak in the Los Angeles region. TechFire's events have been featured in Techmeme's list of nationally significant tech conferences and on national television on C-SPAN. Our 40+ past events have featured speakers such as VCs from Greylock, CRV, Kleiner Perkins, Lightspeed, First Round, and Upfront, and founders/CEOs from HotelTonight, About.me, Dollar Shave Club, and many more. Learn more at techfire.co.
Follow TechFire Founder/CEO David Murphy on Twitter at @DavidCMurphy. 
Questions? Email david@techfire.co
TechFire is © 2013-2019 DMBH Group.