Sales Have Ended
Registrations are closed
Registration is sold out. Please sign up for the waitlist.
Sales Have Ended
Registrations are closed
Registration is sold out. Please sign up for the waitlist.
Description
EVENT POSTPONED
Due to government orders, obviously live events are not possible right now and while we had to postpone the March 24 date, we look forward to welcoming you to a great event later. Save the date of Oct. 6! We will be announcing full details publicly later, and updating the Eventbrite page at that time.
Below is an archive of the original Eventbrite page for the original date, March 24, 2020:
Note: our last fireside chat at Google LA sold out in two weeks, so don't miss out -- RSVP today! A large turnout is expected, and while we've never had to turn away anyone who is on the RSVP list, note that an RSVP does not guarantee admission if the room reaches capacity. First come first served -- we suggest arriving on the earlier side of things to avoid disappointment.

TechFire presents a fireside chat with

Omar Hamoui
Partner, Mucker Capital

Moderated by Jennifer Bellah Maguire, Partner @ Gibson Dunn and Co-Chair of the firm's Investment Fund Group
We're thrilled to have a very special guest joining us for March 24's TechFire fireside chat at Google LA: Omar Hamoui! As TechCrunch reported recently, after six years at Silicon Valley's most legendary VC firm, Sequoia Capital, Omar recently joined Mucker Capital in Santa Monica as their newest partner.
He previously founded and was CEO of AdMob, which he sold to Google for $750 million. Join us in helping welcome Omar to the LA tech community, and don't miss this very special event!
Our deepest thanks to our Presenting Sponsor, Gibson Dunn, a leading global law firm, for sponsoring, and to partner Jennifer Bellah Maguire in particular, who will also serve as moderator.
Huge thanks to Google for generously hosting the event, and for all they do for the LA tech community!
Tuesday, March 24, 2020 at Google LA
320 Hampton Drive, Venice CA 90291.
The event will be at Google's The Doors event venue in the building on the east side of Hampton Drive (if you're familiar with the binoculars building on Main Street, this is behind (east of) that on the other side of Hampton). Note: parking is extremely limited (see below).
Doors Open at 5:30 pm for networking
Fireside Chat: 6:30 pm - 7:30 pm
Informal networking to follow

NOTE: TechFire encourages you to avoid driving and parking in the neighborhood if possible -- instead take a Lyft/Uber, transit, scooter/bike, or walk! -- parking is extremely limited in the area, and we discourage parking on the street in the neighborhood so as not to displace local residents (since our crowd will be so big!). A list of parking lots in the area is below. (Please note: parking is not expected to be available at the Google office.)
PRESENTING SPONSOR: GIBSON DUNN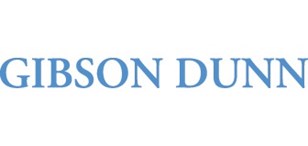 From Southern California beginnings in 1890, Gibson Dunn has grown to a global law firm providing comprehensive services across borders, jurisdictions and legal disciplines. The firm's more than 1,300 lawyers are located in 20 offices in major cities throughout the United States, Europe, the Middle East, Asia and South America. Headquartered in Downtown Los Angeles, the firm's other local offices also include Century City and Orange County. The firm celebrates its 130th anniversary in 2020.
Gibson Dunn represents the majority of the Fortune 100 and more than half of the Fortune 500 companies, invaluable experience from which all of our clients benefit. Found in all major industries, they range from some of the world's largest multinationals to start-up ventures and emerging growth companies. We also represent private equity firms, sovereign wealth funds, commercial and investment banks, other financial institutions, government entities, partnerships and individuals.
Visit gibsondunn.com to learn more.
EVENT HOST: GOOGLE

Deepest thanks to Google for hosting, and to Google LA's tech outreach team in particular, for their extraordinary hospitality, and their support of the LA tech ecosystem.
Speaker Biography: Omar Hamoui, Partner, Mucker Capital
Omar Hamoui is a leading VC and entrepreneur with deep roots in the mobile industry. After six years at Silicon Valley's most legendary VC firm, Sequoia Capital, Omar recently joined Mucker Capital in Santa Monica as their newest partner. (Read TechCrunch's recent profile of Omar here.)
Omar was Founder and CEO of AdMob, which he sold to Google for $750 million. AdMob (a portmanteau for "advertising on mobile") was incorporated in 2006 while Hamoui was in business school at Wharton. In November 2009, Google acquired AdMob, outbidding Apple which had also expressed interest in buying the company.
Today, Google AdMob is one of the largest global ad networks, working with millions of advertisers.
After leaving Google, Omar founded the incubator Churn Labs. His earlier roles include serving as Founder of fotochatter, President & COO of GoPix, Senior Program Manager at Sony Pictures Digital, and Founder and CEO of Vertical Blue. He is a graduate of UCLA, where he studied Computer Science.
Moderator Biography: Jennifer Bellah Maguire, Partner & Co-Chair of the Investment Fund Group, Gibson Dunn
Jennifer Bellah Maguire is a partner in Gibson, Dunn & Crutcher's Los Angeles office and is co-chair to the firm's Investment Fund Group. Ms. Bellah Maguire's practice focuses on private equity fund formation and mergers and acquisitions, including public company transactions and divestitures. She has been recognized by Chambers Global, Chambers USA, the Los Angeles Business Journal, and other publications as a leading lawyer across Investment Funds Formation, Private Equity Buyouts, Corporate M&A, Business Law, and Securities/Capital Markets Law. Ms. Bellah Maguire holds a bachelor of arts from Bryn Mawr College, magna cum laude, and studied for one year at Sorbonne University in Paris, France. She was awarded a Watson Foundation Fellowship following college. She graduated from the University of California, Berkeley, School of Law, where she was a member of the Order of the Coif and served as an Associate Editor for the California Law Review. She speaks and writes French fluently and practiced in the firm's Paris office. Prior to joining the firm, she served as law clerk for the Honorable Mary M. Schroeder in the United States Court of Appeals for the Ninth Circuit.
Ms. Bellah Maguire speaks frequently on corporate and securities topics has authored numerous publications. Ms. Bellah Maguire is a member of the Board of Trustees of the Otis College of Art and Design and a founding member of the board of the Los Angeles Ballet.
For her full biography and contact information, click here.
PARKING:
Again, as noted above, in order to be good guests for Google and the local neighborhood, TechFire encourages you to you avoid driving if possible (please consider scooter/Lyft/Uber/bike/transit/walking), or if you do drive, use one of the off-site parking lots in the area, and plan to allow extra time for parking and then walking to the venue. Full directions with a list of parking lots will be emailed to registrants before the event, but some of the larger capacity lots nearby are:
Thank you, and we look forward to having you join us!

COVID-19 (CORONAVIRUS) INFORMATION:
We are monitoring the COVID-19 (coronavirus) situation very closely. As of now, LA County Department of Public Health says "there is no current need for significant social distancing measures in LA County" and events like the Montgomery Summit are still going on. However, we will continue to monitor the situation.
We will be implementing a number of protective steps:
asking attendees to avoid handshakes
firmly asking you to stay home if you are sick and not to come to the event (those sick will be turned away)
making hand sanitizer available at the event for all attendees to use, and asking attendees to wash their hands frequently as well
Thanks for your help!
ABOUT TECHFIRE:
With 50+ events since 2013, TechFire has been recognized in Techmeme's list of nationally significant tech events.