TechFest and Venture Forum
Date and time
Monday, March 2, 2015 · 2 - 9pm PST
Location
General Assembly 225 Bush Street 6th floor San Francisco, CA 94101
Refund Policy
Contact the organizer to request a refund.
Description
Angel Launch Venture Forum
Investors and Startups--Attracting Funding for Startups, and Tech Trends for 2015
MEET SILICON VALLEY INVESTORS AND PITCH YOUR STARTUPS FOR MILLIONS IN FUNDS

VIP TICKETS INCLUDES DELICIOUS FOOD FROM CHEF JUSTIN AT POWEREDBYPORK.COM
Scrumptious Asian Fusion Street food that combines Mexican and Vietnamese flavors
Carnitas or Chciken hoisin based sauce, pickled vegetables
Pork Belly Siamese peanuts, mustad, grene salsa verde

Veggie "Succotash" seasonal veggies & ginger, garlic, scallion. black beans, hominy

Braised Chicken-fried shallots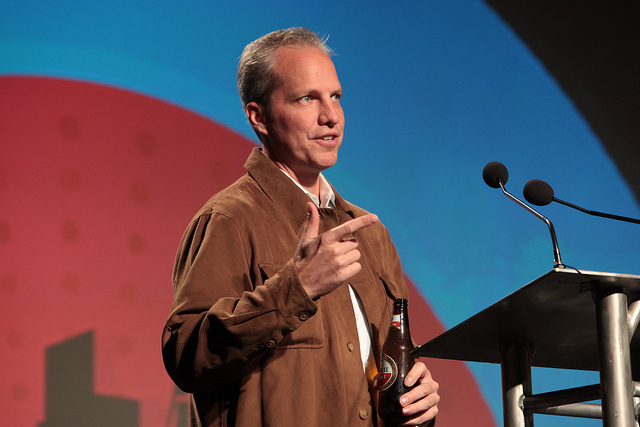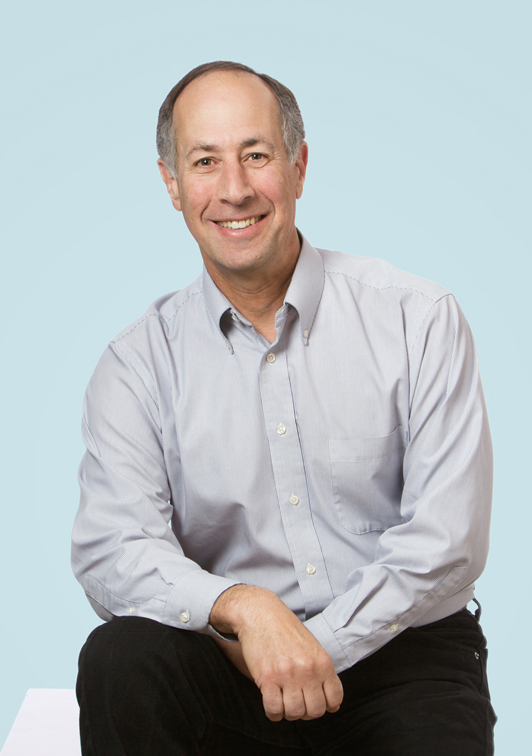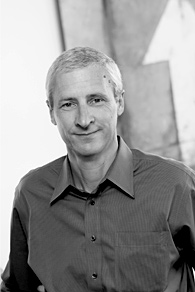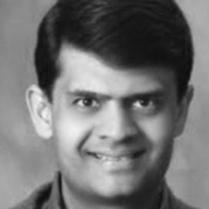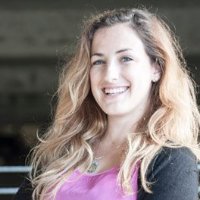 Joe Jasin
Managing Partner
DNA Ventures
Steve Goldberg
Venrock Capital
Curtis Feeny
Managing Partner
Voyager Capital
Salil Pradhan
Partner
Draper Nexus
April Rae Mallord, VP of Business Development
EquityNet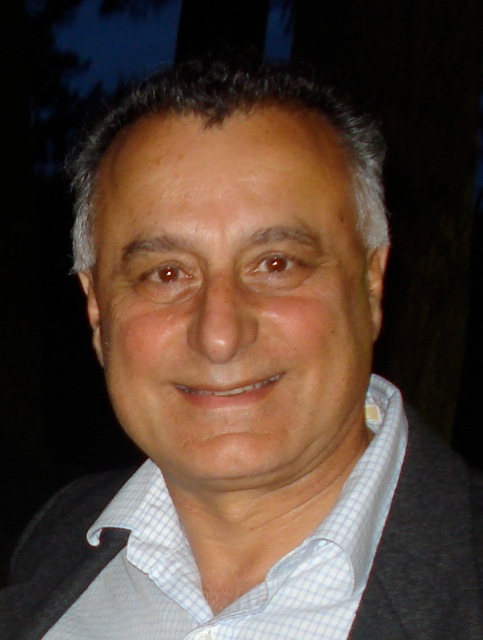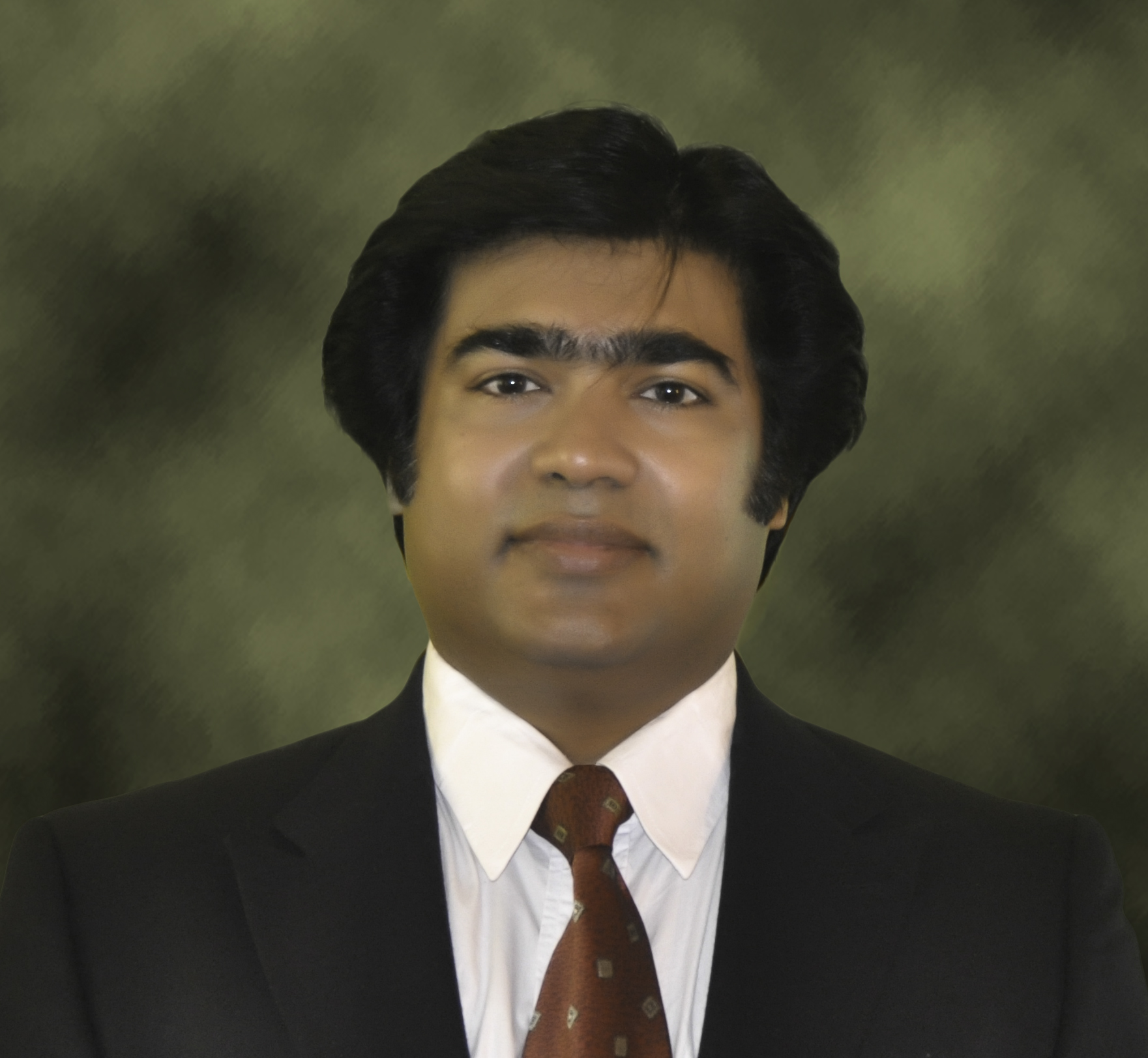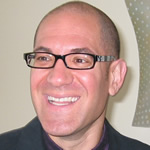 George Arabian
Angel
Steelhead Ventures

Christian
Thaler-Wolski
Paua Ventures

Biju Skariah
STV Ventures
Jean Baptiste
Su
Columnist
Forbes

Steve Hoffman
CEO
Founders Space
Featured Investors wiil speak on panel and judge the startup pitch:
VIEWS LINKS BELOW FOR EACH INVESTMENT FIRM

Joe Jasin, Managing Director,

DNA Partners

George Arabian, Angel, Steelhead Ventures

Salil Pradhan, Partner,

Draper Nexus

Curtis Feeny, Partner,

Voyager Capital

Steve Goldberg, Partner, Venrock Capital
Biju Skariah, Co-Founder and Managing Partner, STV Ventures

Christian Thaler-Wolski, Partner Paua Partners

Moderator Panel 1; Steve Hoffman, CEO,

Fo

unders Space
Moderator Panel 2: Jean Baptiste Su, Tech Columnist,

Forbes.com
Here are two options;
PAID TICKET INCLUJDEDS FREE FOOD AND DRINKS
IStartup PItch:You get to use your time to pitch and get feedback from judges. So if you register for 4 minutres, you get 2 minutes pitch and 2 minutes of feedback. Includes demo table during networking.

Private 2 MInutes Fast Pitch: Everyone with ticket from 1-6pm gets private 2 minutes fast pitch with investors. They give you feedback, and advise if they want more details for follow up.

FREE TICKET AFTER 6:30-8:30pm
Free party 6:30-8:30 pm: during networking mixer after program with demo tables
Host a demo table by purchasing on website and meet partners or investors

__________________________________________________

How can startups attract funding from angels and VCs?
What are critical factors to assess and build valuation for startups in this market?How do Fortune 500 companies form partnerships with startups and investors to identify new R&D areas
What are strategies to identify and pitch angels and secure funding?
This event is not affiliated with the Games Developer Conference (GDC) or Launch Festival or other events that week taking place in San Francisco.

We address markets relevant to consumer content, ecommerce and services: digital media,, devices, services and entertainment. Our investors invest in these markets:

Advertising and marketing



Consumer Content
Consumer electronics and devices
Digital Media and Entertainment
eCommerce and retail services
Enterprise


Film, TV, Video

Games-mobile and web, consoles, platforms, billing, advertising

Hardware-sensors
Health, wellness, fitness
Internet of Things

Mobile apps and services
Music-services, audio, headsets, speakers, ecommerce

Payment, micropayments, and billiing solutions
Production and broadcast services

Services and platforms
Security and Privacy, Networks, Monitoring

Social Media Networks
Storage, hosting, encoding
Streaming

Want to learn how to deals with Silicon Valley and meet angels and VCS? This is your chance.
Angel Launch is a leading producer of business events and venture forums connecting startups to investors in San Francisco and Los Angeles. .

This is how it works:
You purchase a ticket to attend. If you want to pitch, just purchase a ticket for the amount of time. During that time startups that registered in advance pitch a panel of national investors representing millions in funds, primarily angels and high net worth individuals, but also some VCs.

2 MINUTE PRIVATE FAST PITCH FOR ALL ATTENDEES OF PROGRAM
(paid tickets only not open to free ticket holders):
Between the two panels, we have a fast pitch session where all attendees have a chance for a private pitch with at least one investor. You stand in line, and can each privately fast pitch investors for 2 minutes. The investor wll advise if you want follow up during the cocktai party or future meetings. This is a great way to meet several investors in a short time. Following the program; we will have a two hour networking reception with demo tables. You can also choose to attend networking mixer only and will be admitted after the program ends.
___________________________________

SCHEDULE:
TICKETS REQUIRED 1pm-6:30pm.. There will be some overlap of topics for each panel.
PRESENTING STARTUPS:
Zen
Cachola
Aspired Steps, Inc
1 Minute Pitch
Viktor
Lopatkin
Chipmonk
3 minutes pitch
Joe
Chang
Eyemobi Ltd
3 minutes pitch

Jude
Gavrielov Regev
ATTRACTIVE PROPERTIES
3 minutes pitch
Roland
Manyai
3D for All
3 minutes pitch
Tim
Fisher
Bumblegram, Inc.
3 minutes pitch
Julie
Berg
Wonderloop
3 minutes pitch
Jason
Wolf
Musketeer
3 minutes pitch
Patrick
Muggler
Ambit Networks
3 minutes pitch
James
Foody
Ayda
3 minutes pitch
Ivan
Kryukov
Cubic Robotics
3 minutes pitch
Jim
Welch
Play Without Boundaries Inc
3 minutes pitch
Andreas
Schwarzkopf
LeadHints
4 minutes Pitch
Jun
Wang
Testin
4 minutes Pitch
Adam
Rogers
Anexia, Inc.
4 minutes Pitch/
Robert
Madsen
SynapticSwitch, LLC
4 minutes Pitch/
Ward
Supplee
Swapbox
4 minutes Pitch
Kate
Pljaskovova
angelcam
4 minutes Pitch
Garry
Drummond
802 Secure Inc
5 Minutes PItch
Dirk
Kanngiesser
Seebright
5 Minutes PItch
Martin
Holly
HapTech StrikerVR
5 Minutes PItch
Alex
Calder
SlideWinder Co.
7 minutes Pitch
Mark
Thomas
Reesio
7 minutes Pitch
Kelley
Corten
ModoPayments
7 minutes Pitch
Japjot
Sethi
Gloopt Inc
7 minutes Pitch
Thiery
Adam
Trailblazer Games
7 minutes Pitch
Yehuda
Gavrielov Regev
MMG
7 minutes Pitch
Hooshyar
Naraghi
acuRapid
7 minutes Pitch
Doron
Koren
Tip-Him
7 minutes Pitch


2:00-3:30 Panel 1 and Venture Pitch; Tech Trends and Attracting Funding
Digital Media, Entertainment, Consumer Services, Mobile, Apps, Devices, Games, Music, Film, TV, Wearables
Investors:
PRESENTING STARTUKPS WITH NUMBER OF MINUTES FOR PITCH
Kelley Corten ModoPayments 7
Japjot Sethi Gloopt Inc 7
Doron Koren Pit-Him 7
Dirk Kanngiesser Seebright 5
Martin Holly HapTech StrikerVR 5
Andreas Schwarzkopf LeadHints 4
Jun Wang Testin 4 minutes Pitch
Robert Madsen SynapticSwitch, LLC 4
Ward Supplee Swapbox 4 minutes Pitch
Zen Cachola Aspired Steps, Inc 1
Joe Chang Eyemobi Ltd 3
Adam Rogers Anexia 4

3:45-4:15 Fast Pitch and Private 2 Minutes PItch with Investors for attendees
Fast Pitch: This is how this works. You are seated in rows to give 2 minutes private pitch to investors (no slides, just talk) and get feedback. Everyone has a chance to pitch at least one investor. Then you can conintue discussion during networking mixer or investors will tell you if they want follow up discussions.
Of course you dont have to do this fast pitch, you can network informally instead.

4:15-6:00 Panel 2 and Venture Pitch: Tech Trends and Attracting Funding
Internet of Things, Enterprise, Security, Networking, Mobile, Apps, Devices, Hardware, BIlling/Payment, eCommerce, retail, Mobile, Wearables
Christian Thaler-Wolski, Paua Partners

Joe Jasin, Managing Director,

DNA Partners

George Arabian, Angel, Steelhead Ventures

Salil Pradhan, Parnter,

Draper Nexus

Curtis Feeny, Partner,

Voyager Capital

Steve Goldberg, Partner, Venrock Capital
Moderator Panel 2: Jean Baptiste Su, Tech Columnist,

Forbes.com
PRESENTING STARTUPS WITH NUMBER OF MINUTES FOR PITCH
Mark Thomas Reesio 7
Yehuda Gavrielov Regev MMG 7
Alex Calder SlideWinder Co. 7
Hooshyar Naraghi acuRapid 7
Thiery Adam Trailblazer Games 7
Jason Wolf Musketeer 3
Garry Drummond 802 Secure Inc 5
Roland Manyai 3D for All 3
Viktor Lopatkin Chipmonk 3
Tim Fisher Bumblegram, Inc. 3
Julie Berg Wonderloop 3
Patrick Muggler Ambit Networks 3
James Foody Ayda 3 minutes
Ivan Kryukov Cubic Robotics 3
Jim Welch Play Without Boundaries Inc 3
Kate Pljaskovova angelcam 4

6:00-6:30 Informal Networking with investors
6:30-9:00 Networking Mixer and Demo Tables for Party Attendees
FREE TICKET HOLDERS GET PARTY ADMISSION AFTER 6:30PM ONLY
(free party tickets only allowed access after 6:30, so not given access to investor pitch).

WANT TO MEET INVESTORS OR CUSTOMERS?: HOST A DEMO TABLE 6:30pm-9pm FOR ONLY $95
Meet investors, partners and customers.

__________________________________
STARTUPS SEEKING $100,000 TO $2M OR MID STAGE COMPANIES SEEKING GROWTH CAPITAL FROM $1-10M CAN REGISTER TO PITCH THE PANEL ON LINKS ABOVE:
Selected startups give a 3-7 minutes pitch to the panel of investors and hear their feedback.
Our topics include:
Enterprise: Big data, analytics, software

Hardware: devices, consumer electronics, wearables, sensors

Games: mobile, social, platforms, console, web

Consumer: Digital media, content, music, games, video, Tv, film

Internet of Things: enterprise, consumer, devices

Connected Cars and automotive

Health and wellness: sensors, mobile and digital solutions, medical devices


Mobile: Apps, Platforms, Tablets, iOS, Android, Windows

Security: privacy, data, monitoring

__________________________________________________

HOST A DEMO EXHIBITOR TABLE ONLY $95
Host a demo table during networking to meet investors; customers, and partners. Includes Wifi and electrical outlet Purchase on links above.

WHO SHOULD ATTEND:
Startups, tech, investors, consumer electronics, enterprise, web development, chip design,venture capitalists, angels, small business owners, media and entertainment professionals, retail owners, entrepreneurs, mobile, Internet, digital media, startups, service providers, legal, financial services.

STARTUPS REGISTER TO PITCH ON LINKS ABOVE (THESE SPOTS SELL OUT QUICKLY)
Startups can register to pitch for 1 to 7 minutes on relevant session; followed by comments from judges. The judges evaluate the pitches and investment prospects for the company. In order to pitch, register for DEMO PITCH item above.

WHO SHOULD REGISTER TO PITCH
Startups or MidStage companies in all areas of tech, tech solution providers for products, services or applications such as: consumer electronics, software, computers, hardware, eCommerce, payment and billing solutions, recruiters, outsourcing, legal, apps, digital media, devices, digital asset management, 3D, mobile, cameras, video, equipment, hardware, software, services, applications, editing, web services, broadband applications, devices, games, research firms, and professional service providers
INVESTORS, ANGELS OR TECH EXPERTS APPLY TO SPEAK:
Investors, Startups, Corporate Execs can apply to speak on our panels. We are seeking investors, angels, VCs, strategic investors and successful entrepreneurs for a panel discussion. Send email with bio and areas of expertise to Speakers@Angellaunch.com.
Refund Policy: We do not issue refunds, but tickets may be used by others or used as credit for the amount you paid to a future event at our discretion.
MORE INFO: Zahava Stroud 310 621-6850 or Info@angellaunch.com

JOIN OUR FACEBOOK PAGE

www.facebook.com/angellaunchevents
Follow us on Twitter.com/angellaunch
____________________________________-
SPEAKER BIOS
Salil Pradhan, Venture Partner, Draper Nexus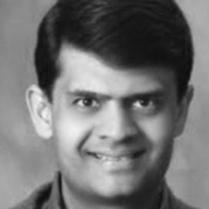 Salil is a Venture Partner with Draper Nexus, an advisor to a number of private & public companies and has served on a number of academic boards including UCLA's WINMEC and UCSD's center for wireless communications. In his previous life, Salil was the founder and Chief Technology Officer for HP's Enterprise RFID efforts, focused on retail and healthcare. A recognized thought leader, Salil is the founder of two startups and has been issued 43 US patents. Salil has a Masters in Computer Science from Northeastern University and Bachelors in Engineering from the University of Poona.
__________________________________________________________________________
Joe Jasin Managing Director DNA Partners, LLC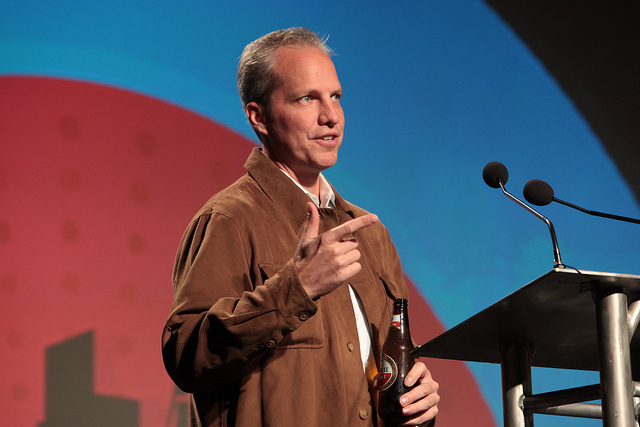 Joe Jasin has built an international career within the wireless telecommunications and digital media distribution industries, establishing a cross-border depth of USA – Asia experience that includes: mobile internet, venture capital, and corporate development. He currently serves as Managing Director of DNA Investment Partners, LLC an early stage venture investment firm. DNA is investing in companies based in the USA and China, industries centric to IP Communications and Digital Media Distribution.

He recently served as Vice President of Corporate Development for SK Telecom, in Seoul Korea. At SK Telecom, his mandate was investments in USA and China. Joe Jasin is also the founder of ICE Wireless, one of the first B2B SAAS providers of wireless products and services, acquired by Quantumshift, Inc.. He was the founder the boutique investment banking firm called Wireless Blueprint, LLC supporting merger & acquisition transactions in Asia and USA. Wireless Blueprint was acquired by MCC Global a merchant bank based in London. Prior to those activities, he was at Sprint/Nextel as a Director of Product and Business Development for enterprises, implementing applications for the Motorola iDEN network. He presently holds positions with numerous committee and industry groups; the founder and chair of the Software Development Forum's Mobile internet group, formal advisor to the U.S. State Department's – APEC Office of Commerce, and a member of CTIA's Wireless Internet Caucus. Joe Jasin holds board of director's position with these emerging technology companies: Blackbook Mobile, Inc. (Los Angeles) and Jidou Media, Ltd (Hong Kong
__________________________________________________________________________
Steve Hoffman, Capitain, Founders Space , cohost
Steve Hoffman (a.k.a. Captain Hoff) is a high tech serial entrepreneur, cofounder of Founders Space, and angel investor. Recent investments include BoxC, Mavrx, wise.io, Mouth, Suitey, Pathful, Hipcamp, AirPair, Red Clay, MeetingHero, Tablelist, Hipcamp, Content Analytics, Solano Labs, and CrowdCurity.
As head of Founders Space, Hoffman has helped hundreds of startups deal with rapid growth, go through the fund raising process, and develop critical strategic relationships.Hoffman is a founding member of the Academy of Television's Interactive Media Group, was Chairman for the Producers Guild SF, and served on the Board of Governors for the New Media Council.
Hoffman is also a cofounder of LavaMind, which has developed numerous award-winning entertainment and educational apps. Connect with Captain Hoff on AngelList, LinkedIn and Facebook.
Prior to this, Hoffman was the Chief Product Officer at Playkast, an online video startup that merged with FunStar (backed by Accel Ventures & Qualcomm). Hoffman was COO of Zannel (Tap11), a ventured-funded startup backed by USVP, Alloy, and Palomar Ventures that was sold to AVOS (YouTube cofounders). Before that, Hoffman was the North American Studio Head for Infospace, where he ran the US mobile games publishing and development group.
While in Los Angeles, Hoffman was CEO of Spiderdance, Hollywood's leading interactive television studio, whose customers included NBC, Viacom, Time Warner, TBS, GSN and A&E. Hoffman also consulted for R/GA Interactive, designing projects for Kodak, Disney, Intel, AdAge, and Children's Television Workshop. In Japan, Hoffman worked as a designer for Sega.
Prior to Sega, he was a Hollywood development executive at Fries Entertainment, where he managed TV development. Hoffman graduated from the University of California with a BS in Electrical Computer Engineering and went on to earn a Masters in Film & Television from the University of Southern California.
__________________________________________________________________________
Curtis Feeny, Managing Director, Voyager Capital
Curtis Feeny has invested in enterprise software, data center systems, wireless infrastructure and Smart Grid technologies. He also has expertise in SaaS, open source, and capital efficient software companies. Curtis has served on 14 boards, both public and private, and has been a managing director at Voyager Capital since 2000, when he opened the Silicon Valley office. Since 2000, he was on the board of Trammell Crow Company (TCC:NYSE), which was purchased by CB Richard Ellis (CBG:NYSE) in 2006, and has remained on the board since. In 2006, Curtis was also appointed by President George W. Bush to be a Trustee of the Presidio Trust. Curtis represents Voyager on the boards of AutoGrid, Ayla Networks, ClearCare, Sensys, Vidder and Wise.io.

Before joining Voyager, Curtis was the first Executive Vice President of the newly formed Stanford Management Company, helping oversee the University's endowment from 1992 to 2000, when assets under management grew from $1.5 billion to $9 billion. He was responsible for investing and managing real estate and other asset classes including private equity and venture capital. Before joining Stanford, Curtis was managing partner for Trammell Crow in Seattle, with $700 million of assets under management. Previously, he worked in energy R&D and the semiconductor industry. Curtis has an MBA from Harvard Business School, and a BS in mechanical engineering, magna cum laude, from Texas A&M University.
________________________________________________________________


About the organizer
Angel Launch produces tech events which connects startups to investors to help launch early and midstage ventures. We hold seminars, mixers, conferences and venture forums in the San Francisco bay area and other cities.  Our events have generated millions in funding for startups and mid growth companies, and provide partnership opportunities for business growth. We also promote other high quality events for our tech partners.