TechEx | Spring 2013

Tuesday, April 30, 2013 from 8:00 AM to 3:00 PM (EDT)
Event Details
OVERVIEW:
Data Strategy's Technology Exchange is East Michigan's premiere technology event with sessions centered around Business Continuity, End User Computing, Cloud Computing and Networking.
Our event will feature prominent speakers showcasing industry trends and hands-on demonstrations.
The exhibitor area will be open from 8:00 a.m. - 3:00 p.m. We invite you to explore and meet the vendors at your leisure throughout the day.

AGENDA:
| | | |
| --- | --- | --- |
| 8:00 a.m. |   | Registration | Breakfast | Expo Floor Opens |
| 9:00 a.m. |   | Keynote Speaker |
| 10:15 a.m. |   | Session 1 |
| 11:15 a.m. |   | Session 2 |
| 12:00 p.m. |   | Lunch |
| 1:00 p.m. |   | Session 3 |
| 2:00 p.m. |   | Session 4 |
| 3:00 p.m. |   | Grand Prize Drawing | Expo Floor Closes |
| 3:30 p.m. |   | Reception |

REGISTRATION INFORMATION: 
Tech Ex is a free event! You are invited to attend as our guest.
As you register, you will be asked to make 4 session selections.
In order to do so, please review the session synopsis listed below.
Space is limited, so register today!
 
ACCOMMODATIONS: 
The Baronette Renaissance Hotel is offering a special group rate of $159.00 per night for Data Strategy guests who reserve their room(s) before Tuesday April 9, 2013. This group rate is available for Monday, April 29 only. Please reserve your room by calling 1 (800) 468-3571 or (248) 349-7800. Individual guests must refer to the "Data Strategy" group when making reservations.
***After April 9, the group rate will be based on the hotel's availability.***
Reservations Toll Free: 1 (800) 468-3571
Reservations Local Phone: (248) 349-7800
The Baronette Renaissance Hotel
27790 Novi Road | Novi, MI
RECEPTION: 
Please join us at our TechEx reception immediately following the event from 3:30 pm - 5:00 pm.
KEYNOTE: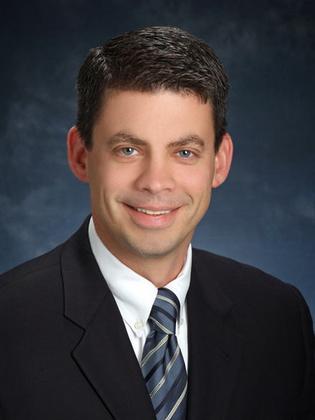 John Graham 
Vice President, Systems Engineering in the Americas, Cisco Systems, Inc.
What is the Internet of Everything and How Will It Impact You?
Keynote Abstract
Today there are more things connected to the internet than there are people in the world. In the very near future, everything you can imagine will "wake up."
The Internet of the future – the Internet of Everything – brings together people, process, data, and things to make networked connections more relevant and valuable than ever before. The Internet of Everything turns information into actions that create new capabilities, richer experiences, and unprecedented economic opportunity for businesses, individuals, and countries.
Join John Graham as he takes you through the new opportunities and amazing things that can happen when you connect the previously unconnected.
About John Graham
John Graham is the Vice President for Systems Engineering in the Americas Geographic Region at Cisco Systems, Inc. As the Engineering lead, Graham is responsible for the pre-sales engineering teams who support Cisco customers throughout the Americas, from our top service providers and enterprise accounts to the public sector and small to medium-sized businesses.
Graham has a track record of producing results and increasing customer intimacy by driving change with balanced risk. In order to improve Cisco's overall customer experience, he has consistently implemented new models of support in the technical organization in sales. His approach, which places an emphasis on architectural frameworks for IT, requires Cisco's technical sales teams to apply deep product expertise in consultative selling engagements. In his current role, he spends a great deal of time interfacing with Cisco's product development teams on Cisco's technology direction.
Over the course of his 14 year career at Cisco, Graham has held several key leadership roles including Senior Director, Systems Engineering for the US Enterprise. In this role, Graham and his team focused on growing Cisco's enterprise business through intimacy with Cisco's largest 700 enterprise customers. He also gained significant technical leadership experience as the former Director, Systems Engineering for the Central Area of the US and as Director, Systems Engineering for vertical architectures.
Before joining Cisco, Graham served as VP for First Chicago NBD Bank and held various positions in IT, including for the Internal Revenue Service. 
SESSIONS [BY TRACK]: 


BUSINESS CONTINUITY TRACK
1 | EMC VPLEX Implementation & Lessons Learned [Panel Discussion]
EMC VPLEX is a solution that provides simultaneous access to storage devices at one site or two geographically separate sites that can reduce your RPO and RTO to zero. In this interactive session we will explore actual production deployments through a moderated interview of a customer panel. The discussion will focus on the initial business need that drove the consideration of VPLEX, deployment challenges and user experience.
2 | Pain in the Backup - Simplifying Backup and Recovery with EMC Avamar
Backup and recovery solutions have largely failed to keep pace with datacenter consolidation and rapidly maturing systems management tools. As a consequence, the enterprise is often left with a patch-work of backup technologies and methods. In contrast, EMC Avamar offers an easy to use, multi-platform approach to backup and recovery for environments of almost any size or complexity.
3 | Software Defined Data Center
Learn from Reid Engstrom, VMware's Chief Strategist in their Accelerate Consulting Division on the latest industry best practices for Cloud Enablement, Adoption, Process Improvement to lead to IT Transformation and how to leverage the VMware Software Defined Data Center methodology to make your IT department a true innovator within the business. Reid brings 35 years of experience to Tech EX with multiple Business and IT leadership roles including Harley Davidson Motor Company, IBM, Newell, Oster, and Bucyrus Erie/Caterpillar.
4 | What's New in vSphere 5.1
vSphere 5.1 sounds like an incremental upgrade from version 5.0, but it's anything but. Sure, there have been incremental improvements in many areas, but in some areas vSphere has been completely redesigned. These critical changes will impact the way you upgrade and how you manage your environment. We'll review these changes briefly during this TechEx session, as a jumping-off point to more useful information.
Many of these critical changes VMware has made are "under the covers" and will affect just about every vSphere customer on the face of the planet. Changes to the structure of vCenter Server from 5.0 and earlier versions include the introduction of the Single Sign-On (SSO) security structure, increased importance of the vSphere Web Client (replacing the vSphere Client), changes to supported software including databases, and removal of support for many older servers and storage. Data Strategy engineers have compiled a list of things we've discovered during upgrades to vSphere 5.1, with emphasis on steps you can take ahead of time to make the upgrade go more smoothly. We'll share the list during this "roll up your sleeves and dig in" session.
END USER COMPUTING TRACK
1 | vStack for Desktops - Eliminating Complexity & Enabling Return on Investment
Organizations exploring desktop virtualization are often met with challenges surrounding cost, complexity, and poor user experience. This session explores production use cases of virtual desktops with a focus on how these organizations simplified exploration, deployment, and enabled cost effectiveness through the use of Data Strategy's vStack for Desktops.
vStack for Desktops provides a proven platform designed to deliver an ideal user experience that enables cost effective deployment of virtual desktops at scales from 100 - 10,000 concurrent users. With options for hosting on or off premises, vStack for Desktops can accommodate diverse security, bandwidth, and disaster recovery requirements. vStack enables organizations to eliminate barriers to adoption of virtual desktops, specifically around cost and complexity, while ensuring a predictable user experience.
2 | UPDATED Trend Micro Deep Security - One of the Key Building Blocks to Your Virtual Stack
Deep Security provides agent-less and agent-based security for physical, virtual, and cloud computing environments. It protects enterprise applications and data from breaches and business disruptions without requiring emergency patching. This comprehensive, centrally managed platform helps you simplify security operations while enabling regulatory compliance and accelerating the ROI of virtualization and cloud projects. The tightly integrated modules easily expand the platform to ensure server, application, and data security across physical, virtual, and cloud servers, as well as virtual desktops. This session will provide you with an overview of Deep Security as well as examples of how the modules can solve your security and compliance needs.
3 | Horizon Suite Overview
With the release of Horizon Suite, VMware has created a platform for workforce mobility. With market leading desktop-virtualization, as well as file, application and mobile device management, the Horizon Suite can help your workforce become more mobile and collaborative at the same time. This session will provide you with an overview of the Horizon Suite as well as examples of how the included products can help to solve your business needs.
4 | Real World Adoption and Use Cases of Virtual Desktops [Panel Discussion]
This interactive session explores actual production deployments through moderated interview of a customer panel. The discussion will focus on the initial business need driving consideration of desktop virtualization, deployment challenges, and user experience. Panel participants will include enterprise manufacturing, secondary education, and financial services customers. Time will be allocated after the moderated interview for audience questions to panel participants.
CLOUD COMPUTING TRACK
1 | Converged Infrastructure for Tier 1 Applications
The development of converged infrastructure platforms has been a game-changing event in bringing defined architecture to rapid deployment of technologies and applications to companies worldwide. Many companies are looking for ways to bring Tier 1 applications to a virtual environment without the complication of their existing infrastructure and the challenges of rapid deployment. New platforms have allowed business to segment these applications into all-in-one infrastructure environments that allow for the robustness of a complete solution in a shortened period of time to implement. This session will discuss how these new platforms are being used to bring Tier 1 applications to virtual deployment in a fashion that is less disruptive the business.
2 | The Journey to Infrastructure as a Service [Panel Discussion]
A key vision of the cloud is to enable standardized and automated delivery of IT infrastructure through a service portal to the organization. This moderated discussion features a panel of customers at the forefront of enabling Infrastructure as a Service for their organizations. The structured interview will cover topics ranging from their agility goals and IT services portfolio to the software technologies and exploration approaches used to determine the best solution. Each participant will provide an in-depth look into the desired outcomes that drove accelerated exploration of delivering Infrastructure as a Service and their approach to deployment. Time will be allocated for audience questions to panel participants.
3 | Syncplicity, Atmos and Isilon
Today many IT organizations are dealing with the sprawl of consumer grade file share solutions infiltrating the corporate computing environment. While solutions like Box.net and Dropbox have created value for end users they have also put IT departments and companies at risk. EMC has a solution to this problem. Learn how EMC's recent acquisition of Syncplicity enables users to securely sync, share and collaborate with others using your current file and folder structure and access them on mobile phones, laptops and tablets. At the same time protect the enterprise data with both industry leading controls and On-Premise storage.
4 | How Key Cloud Technologies and Concepts Can Be Leveraged to Solve Every Day IT Needs
During this session learn how Cloud concepts and tools like resource pools and orchestration can be leveraged to assist IT in doing more, doing it quicker, with high consistency and lower risk, at a lower cost. We will also cover how a Converged Infrastructure of HP BladeSystem, 3Par storage and HP Networking can enhance and accelerate these benefits.
NETWORKING TRACK
1 | Cisco Technical Update
Cisco continues its innovation of the Data Center. Join us to learn about new platforms and technologies recently released such as the Nexus 6000 and Catalyst 3850 switches. If you are interested in leveraging 40G for your data center, or expanding your access layer this session shouldn't be missed!
2 | Simplify Your Data Center Management with Cloupia
Are you struggling with managing your Private Cloud? Want to implement Data Center automation but don't know where to start? Join us to learn more about Cloupia, which was recently acquired by Cisco, to provide customers with a single pane of glass into their data center management operations.
3 | UPDATED - Reference Architectures Q&A
In recent years many manufactures have released products that combine servers, storage and networking into a single cohesive stack (i.e. VCE vBlock, HP CloudSystem Matrix, NetApp FlexPod, Data Strategy vStack), these products are a reflection of the markets push toward converged infrastructure. Many questions exist around what each product does differently from one another and how does this reference architecture fit the needs of your respective business. During this session two of Data Strategy's Principal Architects will field questions from the audience around this topic. They plan to address when and why converged infrastructure makes sense, how it affects existing operational processes, as well as some common use cases.
4 | Enhancing the End User Experience with Cisco Unified Communications
There is a dramatic shift underway in the workplace, driven by changing demographics, the advent of smart mobile devices, new ownership and delivery options in the cloud, and greater comfort with social tools, video and virtual interaction in everyday business. The "Post-PC" era is upon us.
In this session, you will learn more about how Cisco is leading the market in providing UC solutions through an interactive discussion and demonstration. Hear why Cisco was named a Leader in the Gartner Unified Communications Magic Quadrant.
See how Cisco Jabber™ provides instant messaging, presence, voice, voice messaging, HD video, and desktop sharing. And, watch Cisco Jabber integration with Cisco WebEx™, the market leading application for web conferencing.
SPONSORS: 
When & Where

Suburban Collection Showplace
46100 Grand River Avenue
Novi, MI 48374


Tuesday, April 30, 2013 from 8:00 AM to 3:00 PM (EDT)
Add to my calendar