TechEx | Fall 2012

Wednesday, October 24, 2012 from 8:00 AM to 4:00 PM (EDT)
Event Details
OVERVIEW:
Data Strategy's Technology Exchange is West Michigan's premiere technology event with sessions centered around Business Continuity, End User Computing and Cloud Computing.
Our event will feature prominent speakers showcasing industry trends and hands-on demonstrations.
The exhibitor area will be open from 8:00 a.m. - 4:00 p.m. We invite you to explore and meet the vendors at your leisure throughout the day.

AGENDA:
| | | |
| --- | --- | --- |
| 8:00 a.m.  |   | Registration | Breakfast | Expo Floor Opens |
| 9:00 a.m. |   | Keynote Speaker |
| 10:15 a.m. |   | Session 1 |
| 11:15 a.m. |   | Session 2 |
| 12:00 p.m. |   | Lunch |
| 1:00 p.m. |   | Session 3 |
| 2:00 p.m. |   | Session 4 |
| 3:00 p.m. |   | Session 5 |
| 4:00 p.m. |   | Grand Prize Drawing | Expo Floor Closes |

REGISTRATION INFORMATION: 
Tech Ex is a free event! You are invited to attend as our guest.
As you register, you will be asked to make 5 session selections.
In order to do so, please review the session synopsis listed below.
Space is limited to the first 500 registrants, so register today!
 
ACCOMMODATIONS: 
The Amway Grand Plaza Hotel is offering a special group rate of $134.00 per night for Data Strategy guests who reserve their room(s) before September 25, 2012. This group rate is available for both Tuesday, October 23 and Wednesday, October 24. Please reserve your room online at TechEx | Amway Hotel Reservations or by calling the reservation lines listed below.
***After September 25, the group rate will be based on the hotel's availability.***
Reservations Toll Free: (800) 253-3590
Reservations Local Phone: (616) 776-6450
Amway Grand Plaza Hotel
187 Monroe Ave NW | Grand Rapids, MI
PARKING: 
Parking facilities at DeVos Place are managed by the City of Grand Rapids. Metered parking is also available on the streets near the convention center.
Parking meters are enforced Monday through Friday from 8 a.m. until 5 p.m. 
Parking meters on Monroe Center are enforced on Saturday from 8 a.m. until 5 p.m. 
Parking meters are free after 5 p.m. -- unless they are marked as enforced.
Visit the City of Grand Rapids website for current parking rates and parking facilities in downtown Grand Rapids.
KEYNOTE SPEAKER: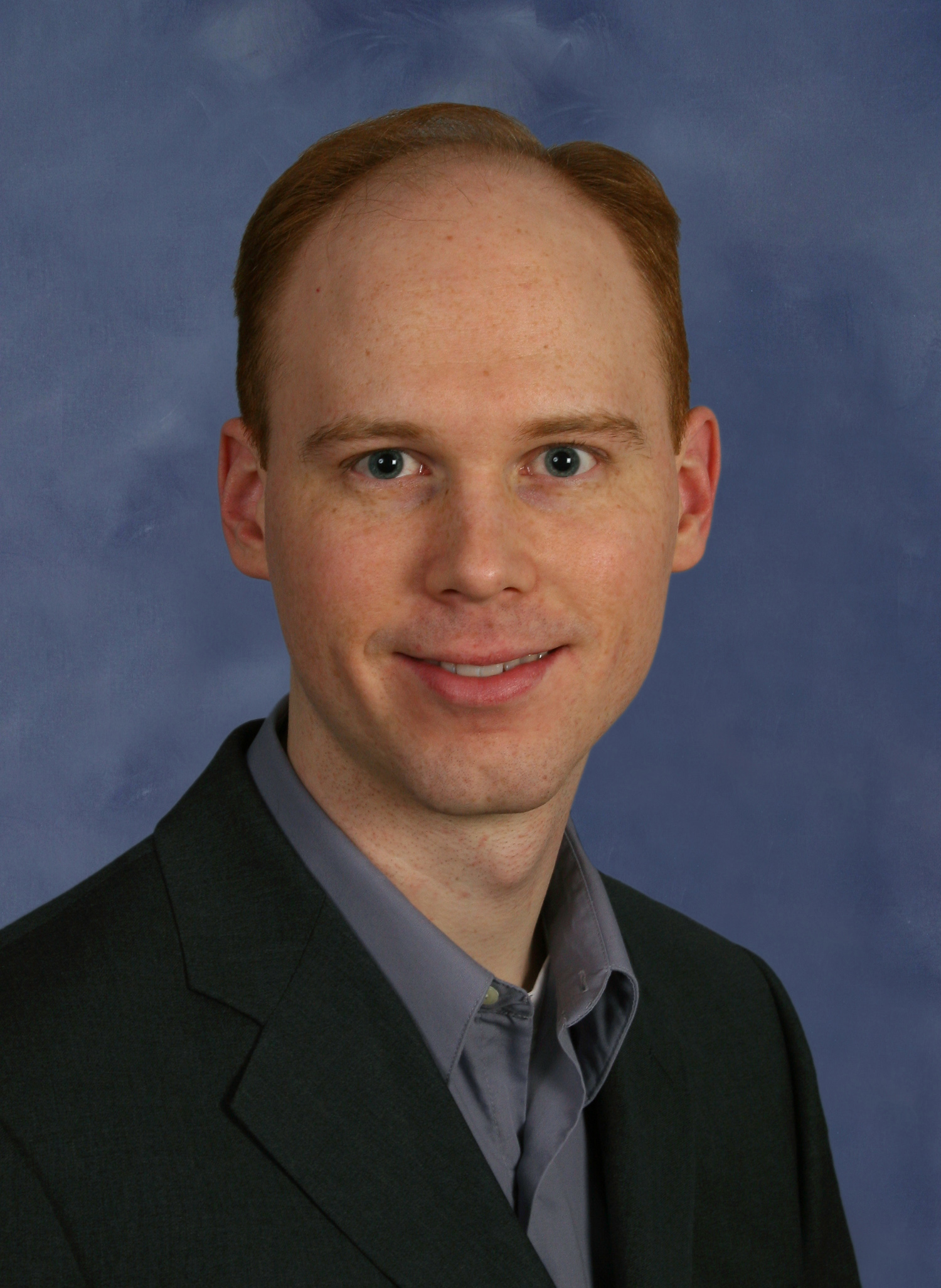 Benjamin Gray | Forrester Research, Inc.
Principal Analyst Serving Infrastructure & Operations Professionals
SESSION ABSTRACT
Building An Empowered Workforce Computing Program
Consumer technology is entering the workforce through employee hands, often in opposition of traditional policies which dictate that devices and apps must be owned and managed by IT. IT leaders are struggling to effectively support bring-your-own-device (BYOD) programs while ensuring proper management and security of corporate data and apps. Progressive firms are crafting empowered workforce computing programs to address the optimal mix of IT services across physical, virtual, and hybrid computing experiences. Attend this session to discover:
The growing number of application and desktop delivery technologies. 
Workforce computing trends related to supporting employee-owned smartphones, tablets, laptops, and Macs.
Policies to effectively support a BYOD program.
Important considerations to overcome challenges associated with cost, security, legal liability, and compliance.

BIOGRAPHY
Benjamin serves Infrastructure & Operations professionals. He is a leading expert on business-class PCs and desktop operating systems and also researches business-class mobile devices, mobile operating systems, and mobile device management solutions. Benjamin helps Forrester clients develop and improve their strategy around client hardware and client operating systems.
In his research, Benjamin covers infrastructure-related topics such as RFP best practices when purchasing client hardware, and operations-related topics such as when, why, and how businesses should migrate client operating systems. He writes about the state of the North American and European enterprise and SMB PC; business-class desktop, laptop, and mobile device hardware; desktop and mobile operating systems; and mobile device management.
Benjamin's research and analysis have been widely cited in the press, including business media outlets such as The Associated Press, Bloomberg, The New York Times, USA Today, and The Wall Street Journal and industry media outlets such as Computerworld, eWeek, InformationWeek, InfoWorld, and NetworkWorld.
In his previous position, Benjamin served as a researcher at Forrester. In that role, he interviewed hundreds of executives and technology decision-makers on topics such as communications, networking equipment, security products, PC hardware, mobile device hardware, and enterprise and SMB IT best practices.
Benjamin graduated from Brandeis University, with a degree in computer science, Internet studies, and anthropology.
 
SESSIONS [BY TRACK]: 

BUSINESS CONTINUITY TRACK
Cisco OTV - Extending Applications Across Distributed Data Centers
OTV is an industry-first solution that significantly simplifies extending Layer 2 applications across distributed data centers. You can now deploy Data Center Interconnect (DCI) between sites without changing or reconfiguring your existing network design. With OTV you can deploy virtual computing resources and clusters across geographically distributed data centers, delivering transparent workload mobility, business resiliency and superior computing resource efficiencies. This session will introduce OTV and discuss use cases for application availability within the context of highly available data centers.
Realizing the Private Cloud Vision for Scale and Resiliency [Panel Discussion]
The industry is abuzz with the benefits of cloud computing and the technologies available to enable it, but many organizations don't have exposure to actual customers leveraging private clouds for key business systems. This customer panel is designed to provide exposure to customers from multiple industries utilizing key solutions to enable their vision for the private cloud. Encompassing EMC VPLEX, VMware Site Recovery Manager, EMC Recover Point and customer environments in Healthcare, Manufacturing, and Higher Education, the discussion will cover tactical implementation of key technologies to provide elasticity for core applications and comprehensive, but simple, high availability across geographically dispersed data centers.
Backup in 2013 - Simple, Fast, Reliable
Tapeless backup has been an industry mantra for years, but many organizations still struggle to reduce their dependence on tape or completely eliminate the need. This track outlines a non-disruptive approach to introducing tapeless backup into any backup environment to aid in the transition of tape while preserving access to data on existing tape archives. The session also provides useful information on hardware-based solutions for SMB and Enterprise that integrate with all mainstream backup software products to help enable cost effective tapeless backup with redundancy.
VMware as a Business Continuity Platform
Organizations that have made investments in VMware as a virtualization platform can realize significant benefits and improve the simplicity of their business continuity approach by leveraging vSphere availability features such as Replication, Data Protection, Fault Tolerance, and High Availability. These core features are enhanced when integrated with VMware Site Recovery Manager to provide automated failover and failback between sites. This discussion focuses on usage of these key features and solutions as cost effective ways to enable business continuity for virtualized workloads.
Accelerating Disaster Recovery
Disaster Recovery is a continual focus for organizations but many never seem to realize the state of continuity they strive towards. To help accelerate the planning and adoption of the systems and processes necessary to provide a level of business continuity you can be confident in, this session shares the technologies and services methodologies around planning for and deploying disaster recovery solutions. Focused on shared storage, backup, and virtualization platforms, this session reviews various scenarios outlining the services and technologies that can be employed to enable high availability at the application layer.
END USER COMPUTING TRACK
The Changing Landscape of Application Virtualization and Virtual Desktops
Desktop virtualization is only a component of delivering a complete user experience; users want access to their apps and data regardless of device or location. VMware is at the forefront of this changing landscape and is developing an integrated set of technologies to simplify deployment and management of all aspects of the user experience. This session covers the changing landscape for desktop and application virtualization with a roadmap of VMware's vision for end user computing.
Enhancing the End User Experience with Cisco Unified Communications
Desktop and application virtualization is changing the dynamic around desktop and application delivery, but most organizations exclude integration with their phone system for initial VDI deployments. Cisco is the leader in VoIP and Unified Messaging and is quickly gaining recognition for their Unified Compute System platform to support virtualization initiatives. In this solution specific session, learn how to extend the Unified Communications experience to virtual desktop users without adding complexity to your infrastructure.
Real World Adoption and Use Cases of Virtual Desktops [Panel Discussion]
This interactive session explores actual production deployments through moderated interview of a customer panel. The discussion will focus on the initial business need driving consideration of desktop virtualization, deployment challenges, and user experience. Panel participants will include enterprise manufacturing, secondary education, and financial services customers. Time will be allocated after the moderated interview for audience questions to panel participants.
Designing for Success - User Experience Driven Design
Many organizations deploy connection broker solutions without definition of the application requirements and expectations of today's modern users. From accommodating peripheral devices to design of the supporting infrastructure, understanding user experience requirements is essential for successful adoption of any desktop virtualization technology. This session provides an understanding of the methodology Data Strategy consultants utilize to understand an organization's users and applications and is suitable for attendees with starting knowledge or advanced experience with desktop virtualization.
Enabling Return on Investment - Cost Modeling for Virtual Desktops
Desktop virtualization presents new challenges that impact budget and cost modeling approaches used for traditional workstations. To measure real savings, organizations must define the operational efficiencies they will realize as a result of deploying virtual desktops, while realistically eliminating the marketing hype. For those planning or in the beginning stages of deployment, this session will help architects, project managers, and engineers develop a model to measure a desktop virtualization solution in comparison to traditional workstation expenditures and justify the cost against the resulting enhanced user experience and operational efficiencies.
CLOUD COMPUTING TRACK
Balancing Simplicity and Performance for Managing Big Data
As businesses generate more information and extend retention of data for historical analysis, IT is being presented with new challenges for managing unstructured information stores such as large file repositories and database centric usage for analytics. This session will explore the differences between big data for file versus databases and introduce the concepts and solution based approaches towards managing volumes of unstructured data or large databases.
Enabling the Cloud with Convergence
Cloud computing is high on the list of strategic priorities for many organizations because of the dramatic agility it offers. This session will outline a recipe for a scalable and reliable private cloud that provides portability to transfer or scale workloads across multiple physical data centers. See an in-depth review of the networking components as well as the management and automation software necessary to enable a dynamic datacenter presented against the tangible steps you can take to realize your vision for a flexible private cloud.
The Basics of Software Defined Networking
In this session we'll discuss how software defined networking can help ease the strain that data center virtualization has placed on traditional networks. This session is intended to help participants understand the benefits of software-defined networking and cover specific vendor's emerging products.
The Journey to Infrastructure as a Service [Panel Discussion]
A key vision of the cloud is to enable standardized and automated delivery of IT infrastructure through a service portal to the organization. This moderated discussion features a panel of customers at the forefront of enabling Infrastructure as a Service for their organizations. The structured interview will cover topics ranging from their agility goals and IT services portfolio to the software technologies and exploration approaches used to determine the best solution. Each participant will provide an in-depth look into the desired outcomes that drove accelerated exploration of delivering Infrastructure as a Service and their approach to deployment. Time will be allocated for audience questions to panel participants.
Creating Business Agility Using Cisco Nexus and UCS
Cisco Nexus and UCS enable IT departments to rapidly respond to changing business demands. The UCS platform provides rapid provisioning of flexible application environments enabled by a combination of server virtualization deeply integrated with a Nexus powered network. Learn about the capabilities and features of the Nexus and UCS platforms in this session.
 
SPONSORS: 
When & Where

DeVos Place
303 Monroe Ave NW
Grand Rapids, MI 49503


Wednesday, October 24, 2012 from 8:00 AM to 4:00 PM (EDT)
Add to my calendar